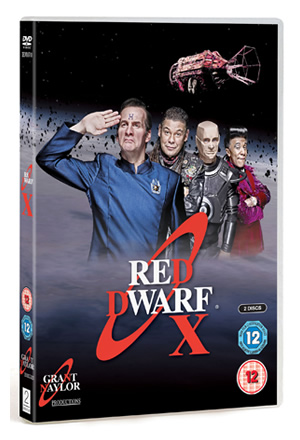 Who on Earth thought bringing back Red Dwarf was a good idea?
Reputation-wise, it hovers somewhere above Hyperdrive and somewhere below The Hitchhiker's Guide To The Galaxy on the science fiction/comedy scale. But let's face it: it was never consistently great at any time throughout its initial 1988-99 run. In fact, it's now widely regarded as being close to awful by the end; the same point, ironically, that it was getting its best ever ratings. The 2009 mini-series, Back To Earth, was a step back up but still poorly received by many fans.
However: guess what? This comeback series, recently broadcast on Dave, is surprisingly good. Not brilliant, but definitely worth the effort.
It's not perfect. The cast (even the holographic Rimmer) are naturally showing their age. Holly is still absent and, regardless of whether you preferred Norman Lovett or Hattie Hayridge, either one was better than no Holly at all. And the studio audience, as always, do overreact to even the mildest joke.
But this is certainly as good as it has perhaps ever been. Series highlights include the episodes Trojan (in which Rimmer runs into his older brother Howard) and Fathers And Suns (Lister has a series of bizarre conversations with his own father, i.e. himself, while the crew grapple with a sexy new computer), but "series best" laurels must go out to the episode Lemons, which sees the crew transported back to AD 23 and encountering a figure called Jesus (hilariously played as a Geordie by James Baxter).
So yes, it's surprisingly good to be back on ship. And to those who say Red Dwarf today is not as good as it used to be, it's time to face facts: it never was.