Sophie McCartney books
Sophie McCartney signs two book deal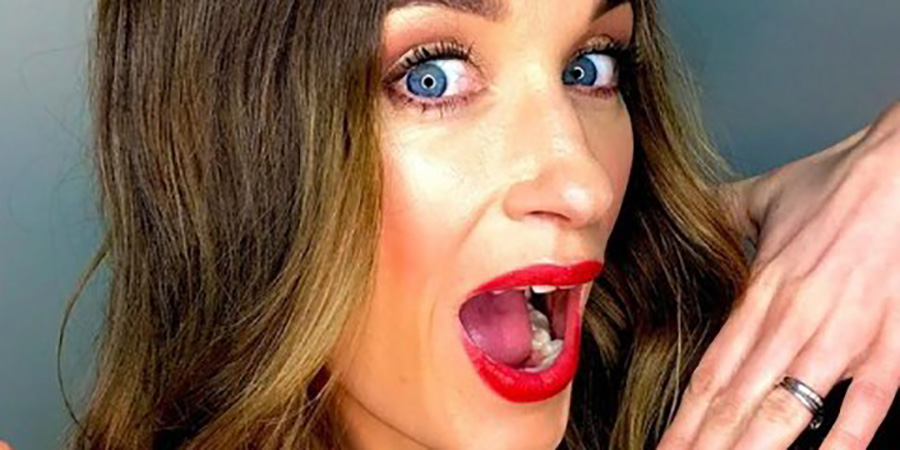 Comedy writer and social media star Sophie McCartney has signed a two-book deal, combining fiction and non-fiction, with publisher HarperCollins.
The publishers say: "Sophie McCartney, the force behind the internet phenomenon Tired and Tested, is a 30-something comedy writer and social media sensation. Propelled towards internet stardom in 2017 for a mum parody of Ed Sheeran's Shape of You, she combines original musical compositions, parody and stand-up comedy in her content.
"Liverpool-born Sophie has clocked up a following of more than a million on Facebook alone, with hundreds of millions of views for her online content. She is a rising star on the comedy circuit and her Attenborough-esque Planet Birth sketches won her the prestigious Funny Women Award for Best Comedy Series 2020 as voted for by the British public. Sophie's book, Tired And Tested: The Wild Ride Into Parenthood, will be published in February 2022, followed by a fiction debut in 2023.
Sophie McCartney says: "It's been my ambition to write for as long as I can remember, so I'm absolutely overjoyed to have signed with HarperNorth. I wanted to write not only about parenting, but the wild journey into adulthood and realisation you'll never be ready for the monumental responsibility. I'm hoping to bring a lot of laughs to 'tired and tested' grown-ups everywhere - a safe space for collective mistakes, life lessons and discoveries.
"Because let's be honest, it's a jungle out there! As a mother-of-two, I'm quite often overwhelmed and exhausted - like so many of us I've 100% NOT 'got this' - unless, of course, you're referring to headlice. I'm beyond excited for publication, and also for my debut novel in 2023."
---
For updates, click the button below.
When it comes to adult life, and parenthood, you will never be ready. So what happens when you hit your mid-thirties and still feel like an out-of-depth teen trapped in the slightly sagging skin suit of a tired and tested mother of two?
Join comedian Sophie McCartney as she shares her journey from wild child to with child ... a never ending exercise in expectation vs reality (and the cleaning up of bodily fluids) she voyages deep into difficult and unchartered territories of mating, birthing, feral offspring, mums overdoing it at the watering hole, and the perilous viper nest of the school WhatsApp group.
Overwhelmed by love, but exhausted by life, and with no idea if the 'five-second rule' applies to hummus, she, like most of us, has 100% NOT 'got this' - unless, of course, referring to parasitic organisms.
With laugh out loud humour and eye-watering honesty, Sophie shows how whether you've had a day full of whining or a night full of wine, there's joy to be had in the perfectly imperfect wild ride into parenthood. Welcome to the jungle.
First published: Thursday 3rd February 2022
It looks like you're in the US? Fear not! Almost everything can still be ordered.
Amazon UK
deliver internationally,
Amazon.com
carries many items separately, or you can look out for US/Canadian flags on our product listings for direct links.
If ordering from a UK store, please note that you are in Region 1 (DVD)/Region A (Blu-ray), whilst the UK is in Region 2/B, respectively. This means that many - but by no means all - may fail to play. Look for products marked "Region free", "All regions", "Region 0" or "Multi-region". Blu-rays may also be marked "Region A/B/C", "Region free", or variations thereof. You may also check whether your DVD/Blu-ray player supports multi-region playback (also referred to as "region free"), or whether it can be set to do so. There should, of course, be no problems with books, CDs, or other physical items.
More advice & help on importing
Share this page