Michael Legge book
Michael Legge to publish his first book
Michael Legge has written Strawberries To Pigs, his first book
Due to be published this summer, it will feature re-edited extracts from his blog, and new material
He describes the book as "basically a compilation of old and new"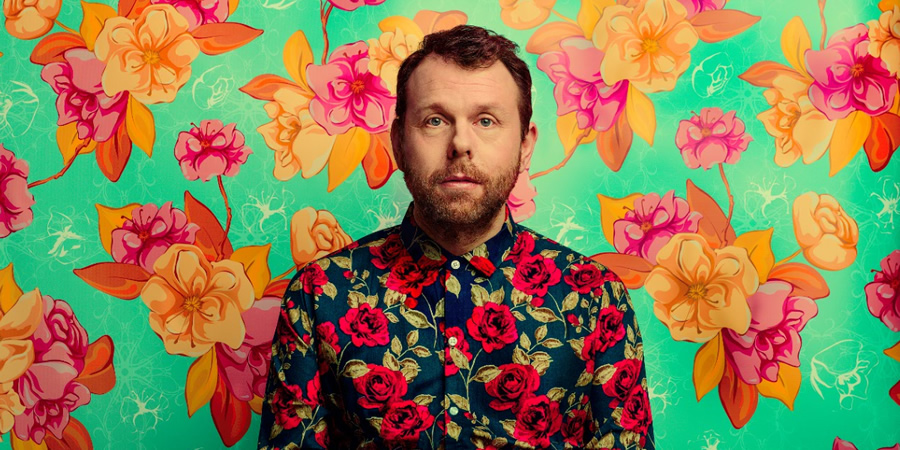 Michael Legge has written his first book.
Strawberries To Pigs features selected extracts from the stand-up's popular blog, which ran from 2008 to 2019, and newer material.
The book will be published by indie comedy label Go Faster Stripe this summer and Legge is recording the audiobook.
"It's a collection of my blogs" Legge told British Comedy Guide. "Not a 'best of', more a bunch where I'm not as angry as normal. I'm still furious, but not as furious as I can be, or indeed as everyone in modern day Britain can be. It's my way of apologising for inventing online anger about 10 years ago.
"The blogs are mostly rewritten from their original form and the book also includes a short story. A really long short story. Again, it's about the anger of the online world that I, and I alone, created. I have ruined your life and the life of everyone you know. Please buy my book."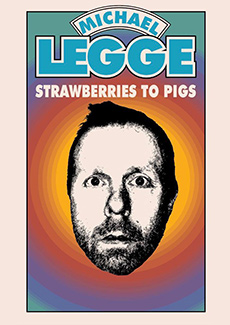 Taking its title from a quote by Dave Vanian of punk band The Damned about playing to a disinterested crowd, a variation on the phrase "casting pearls before swine", Strawberries To Pigs' publication "is quite exciting for me because it makes me feel slightly grown up", Legge had told fellow comedian Justin Moorhouse on his podcast.
Recalling his blog, Legge said that he'd "taken a lot of those things that I thought were pretty good and I've re-written them so it's not a complete rip-off.
"If one buys this book, if you've read them before, they're all-rewritten, they all make a bit more sense and I hope they're funnier. And I've also written some new things. So it's basically a compilation of old and new."
Legge, who already hosts the Famous For 15 Quid podcast with his Los Quattros Cvunts sketchmates Dan Mersh and Paul Litchfield, in which they dissect celebrity greeting websites like Cameo, also disclosed to Moorhouse that he's about to start hosting a music quiz podcast with fellow comic Matt Hoss.
Radio 4 storyteller John Osborne is also publishing A Supermarket Love Story with Go Faster Stripe this summer, as is humourist Robert Wringham who has compiled a collection of short essays and flash fiction under the title Stern Plastic Owl.
---
For updates, click the button below.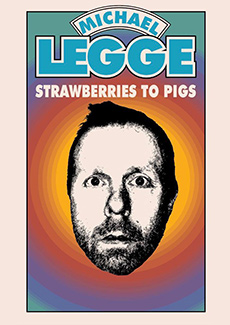 Selected extracts from Michael Legge's popular blog, which ran from 2008 to 2019, and newer material.
Please note that this product's release date has yet to be confirmed. If you add it to your wishlist we will email you when it is ready to pre-order.
It looks like you're in the US? Fear not! Almost everything can still be ordered.
Amazon UK
deliver internationally,
Amazon.com
carries many items separately, or you can look out for US/Canadian flags on our product listings for direct links.
If ordering from a UK store, please note that you are in Region 1 (DVD)/Region A (Blu-ray), whilst the UK is in Region 2/B, respectively. This means that many - but by no means all - may fail to play. Look for products marked "Region free", "All regions", "Region 0" or "Multi-region". Blu-rays may also be marked "Region A/B/C", "Region free", or variations thereof. You may also check whether your DVD/Blu-ray player supports multi-region playback (also referred to as "region free"), or whether it can be set to do so. There should, of course, be no problems with books, CDs, or other physical items.
More advice & help on importing
Share this page