Ken Dodd biography
Ken Dodd biography The Squire Of Knotty Ash to be published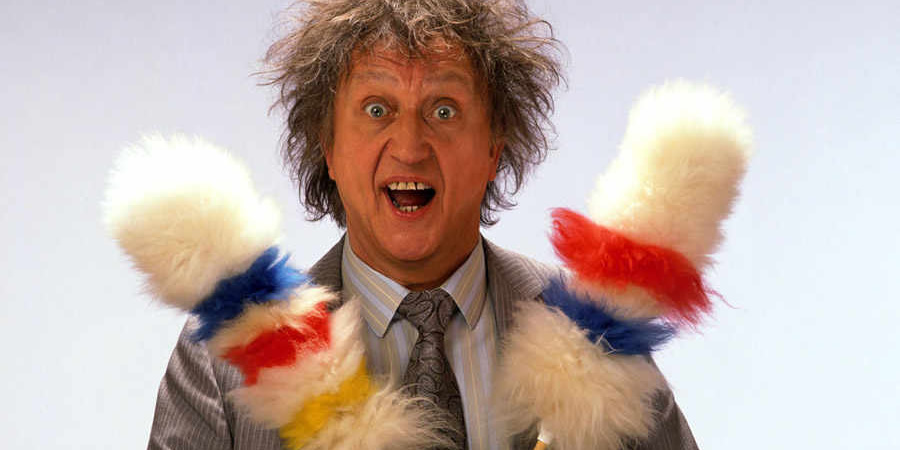 Ken Dodd's wife is helping to write The Squire Of Knotty Ash... And His Lady, an "intimate biography" of the comedian.
Lady Dodd is collaborating with biographer and TV producer Tony Nicholson to write the book, which will be released in April 2021.
The publishers say: "There have been other books about Ken Dodd's career, but, being a very private person offstage, he always declined to cooperate with biographers, so they had to rely on the extremely limited and, at times, inaccurate information available in the public domain."
They add: "Sir Ken was one of Britain's favourite entertainers and the last of the truly great variety stars of the 20th century. If you liked Ken Dodd, and who didn't, then you will love this book."
Lady Anne comments: "Ken had always intended to write his autobiography, but he never got round to it. He was too busy making people laugh. Tony did a great job on the sensitively produced BBC Two documentary tribute to Ken in 2018 [Ken Dodd: How Tickled We Were], so when he suggested collaborating on a book together I thought this was the perfect opportunity to tell the real story of Ken's astonishing life and career. It has been a labour of love and I hope people will enjoy finding out about the human side of my fascinating husband, just as much as they used to love his joyously funny shows."
Tony Nicholson adds: "This book will change everything you thought you knew about Sir Ken. He shied away from publicity and never talked about his private life, so the press often fed the public with exaggerations and misleading assumptions. This revealing book changes all of that."
The Squire Of Knotty Ash... And His Lady is available to pre-order now.
---
For updates, click the button below.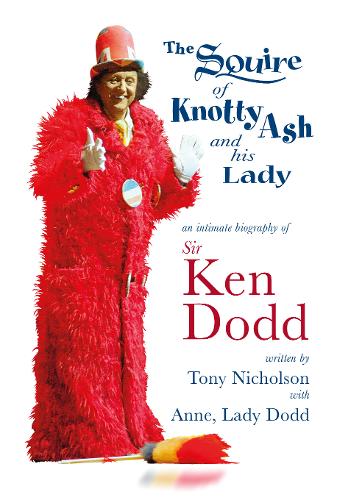 Sir Ken Dodd was a national institution. He worked tirelessly as one Britain's most popular comedians for a staggering seven decades. His five hour stage shows were legendary, and he was still performing these hilarious theatrical marathons right up to the age of ninety.
Ken was the comedian's comedian. Fellow pros idolised him and looked up to him as the guv'nor. He was also a talented ballad singer, and enjoyed a hugely successful chart-topping career in the 1960s. In fact his was the only name, apart from The Beatles, to appear in the top five best-selling singles of that iconic pop music decade.
Despite his nationwide fame and his crazy, larger-than-life stage persona, he was actually a very private person, away from the limelight. A quiet, well-read, deeply religious thinker. He consciously separated 'the two Ken Dodds', as he referred to them, and always declined to cooperate with biographers, in order to keep the private Ken Dodd just that - private.
This book, thanks to Ken's wife, Lady Dodd, gives his many fans the first ever in-depth account of his astonishing story, and unravels 'the other Ken Dodd' - the fascinating, kind and complicated private man with whom she spent her life. If you liked Ken Dodd you will love this book. It will undoubtedly surprise and delight you.
First published: Thursday 1st April 2021
It looks like you're in the US? Fear not! Almost everything can still be ordered.
Amazon UK
deliver internationally,
Amazon.com
carries many items separately, or you can look out for US/Canadian flags on our product listings for direct links.
If ordering from a UK store, please note that you are in Region 1 (DVD)/Region A (Blu-ray), whilst the UK is in Region 2/B, respectively. This means that many - but by no means all - may fail to play. Look for products marked "Region free", "All regions", "Region 0" or "Multi-region". Blu-rays may also be marked "Region A/B/C", "Region free", or variations thereof. You may also check whether your DVD/Blu-ray player supports multi-region playback (also referred to as "region free"), or whether it can be set to do so. There should, of course, be no problems with books, CDs, or other physical items.
More advice & help on importing
Share this page