Rich Hall's fictional memoir
Rich Hall writing "fictional" memoir
Rich Hall's latest book will focus on nine "crazy" moments from his career
The American stand-up revealed he is working on the book on a recent podcast interview
"The incidents are true but it's highly re-imagined", he explained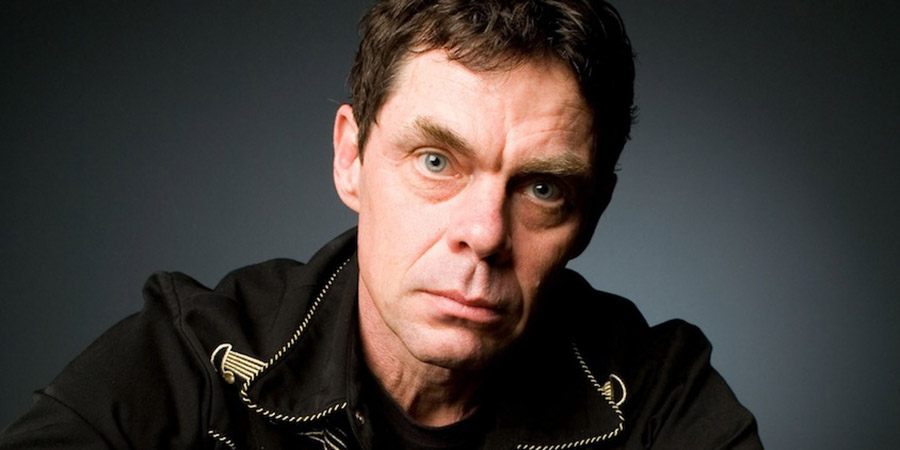 Rich Hall is writing a "heavily fictionalised" memoir.
Nine Gigs finds the American stand-up reflecting on moments from his career that stand out, including his Edinburgh Fringe debut, but with a dash of artistic licence.
His first book in more than a decade, Nine Gigs is the closest Hall has yet come to writing an autobiography. But it will not have the "normal biographical sense of a linear progression", he told fellow comic Rich Wilson on his Insane In The Men Brain podcast.
"It's about nine different things that I've done in my career that struck me as, maybe not career-changing or career-propelling, but crazy performances" he said. "Not only about being on stage but from writing or travelling around, before I was a comedian.
"It just sort of jumps back and forth, I haven't decided on the order yet. They don't necessarily start out with my first gig or anything like that ... trying to write a biography, you don't remember where you were when things happened or what exactly was said. So there's a tremendous amount of licence involved because I'm trying to describe my first Edinburgh or my first writing gig or something.
"I can't remember! I didn't take extensive notes at the time, I didn't really keep diaries. So the incidents are true but it's highly re-imagined."
Hall, who usually divides his year between living in London and Montana, began writing Nine Gigs whilst in lockdown over the summer and calls it "probably the best thing to replace getting to go on stage".
The book's publisher has yet to be revealed, but I Blame Society, Hall's spoof 2004 memoir of his jailbird Tennessean troubadour character Otis Lee Crenshaw, and his most recent short story and monologue collections, Things Snowball (2002) and Magnificent Bastards (2009), were all published by Abacus, an imprint of Little, Brown.
Hall has also compiled five volumes of his Sniglets, collections of words to describe something for which no dictionary word exists, in a varied and singular career that saw him start out as a prop comic in the US, sliding down stairs in a silver suit as the "Human Slinky". His big break as a writer and performer came on chat series The David Letterman Show when it was a daytime ratings disaster, before moving to late night where it became an American institution.
Hall subsequently became a regular cast member on Saturday Night Live, then made his name in the UK performing stand-up as himself, collaborating with Canadian comic Mike Wilmot and fronting his band, Otis Lee Crenshaw And The Black Liars, who won the Perrier Award in 2000.
More recently, he's made a succession of BBC Four documentaries on the state of America, including Rich Hall's Countrier Than You (2017), Rich Hall's Working For The American Dream (2018) and Rich Hall's Red Menace (2019), as well as Rich Hall's (US) Breakdown for Radio 4.
---
For updates, click the button below.
A heavily fictionalised memoir from comedian Rich Hall
Please note that this product's release date has yet to be confirmed. If you add it to your wishlist we will email you when it is ready to pre-order.
It looks like you're in the US? Fear not! Almost everything can still be ordered.
Amazon UK
deliver internationally,
Amazon.com
carries many items separately, or you can look out for US/Canadian flags on our product listings for direct links.
If ordering from a UK store, please note that you are in Region 1 (DVD)/Region A (Blu-ray), whilst the UK is in Region 2/B, respectively. This means that many - but by no means all - may fail to play. Look for products marked "Region free", "All regions", "Region 0" or "Multi-region". Blu-rays may also be marked "Region A/B/C", "Region free", or variations thereof. You may also check whether your DVD/Blu-ray player supports multi-region playback (also referred to as "region free"), or whether it can be set to do so. There should, of course, be no problems with books, CDs, or other physical items.
More advice & help on importing
Share this page