Daniel Sloss delays book
Daniel Sloss delays book after falling out of love with America
Daniel Sloss is rewriting his debut book and has postponed making a tour film
He explained: "There was one chapter about how much I loved America. And my opinion on that has changed"
Everyone You Hate Is Going To Die will now be published in May 2021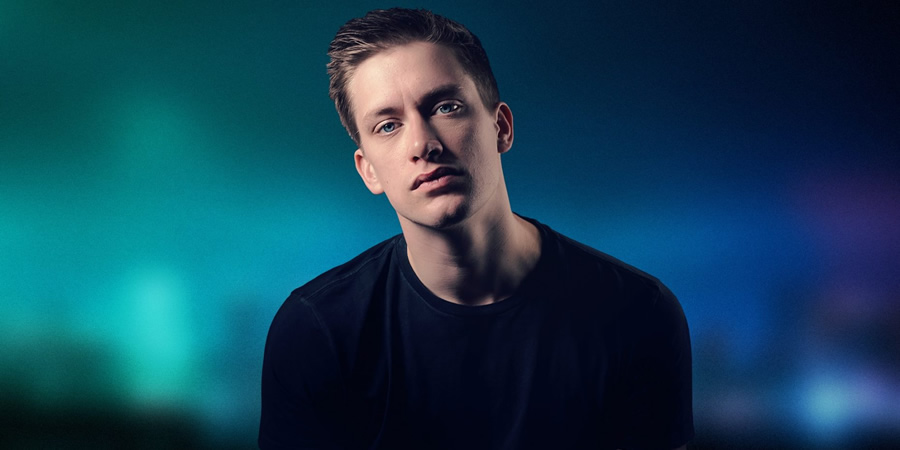 Daniel Sloss has delayed publication of his book as he's rewriting it after falling out of love with America.
The Scottish stand-up has also postponed shooting a tour film because of the coronavirus pandemic, British Comedy Guide can reveal.
Sloss, who has built a significant international fanbase off the back of his US profile, following a record 10 appearances on Conan O'Brien's late-night show, as well as Netflix and HBO specials, has decided to push his debut book back six months.
Everyone You Hate Is Going To Die was originally due to be published on 3rd November 2020, in time for the lucrative Christmas market, but has been postponed till 27th May 2021.
Sub-titled "... And Other Comforting Thoughts on Family, Friends, Sex, Love, and More Things That Ruin Your Life", the book picks up on the themes of his Netflix special Jigsaw.
The blurb promises it will go "after every conceivable kind of relationship - with one's country, with America, with lovers, ex-lovers, ex-lovers who you hate, ex-lovers who hate you, with parents, with best friends (male and female), not-best friends, with children, with siblings, and even with our own mortality".
Everyone You Hate Is Going To Die "is delayed because I need to rewrite it" the comic explained on his Sloss And Humphries On The Road podcast, which he co-hosts with his long-time support act Kai Humphries.
"And the reason I need to rewrite it is because there was one chapter about how much I loved America. And my opinion on that has changed. So I'm rewriting the book ... 100% legit.
"There's two other reasons. But that is 80% the main reason."
Humphries suggested: "we really fucking loved America", to which Sloss, who has performed six solo seasons off Broadway in New York, added: "I really did. Because we were in the good bits. We were in [sic] the coasts.
"The fact that America's not going to exist in 10 years really upsets me because I just cracked America and I could have really done with ... well, we'll just tour there until they die essentially."
Sloss had been intending to shoot a tour documentary in America during the presidential election, which takes place on 3rd November.
However, his agent told BCG: "Only emergency visas are being issued and currently I don't believe that indoor live performances in theatres the size that Daniel plays are legal across pretty much the [entire] 50 states. The documentary is therefore also unfortunately, but inevitably, going to be delayed."
Instead, it was announced last week that Sloss will perform a four-night residency at the Clapham Grand from November 2nd to 5th, as part of the reopened London venue's comedy line-up of gigs post-lockdown (tickets).
His stand-up special X, which was originally broadcast on HBO in America and Canada, was screened in cinemas across the UK on 21st February.
---
For updates, click the button below.
From one of the hottest young comedians at work today - two Netflix specials, a world tour, a brand new HBO special, and a well-earned reputation as mind-bogglingly funny and hilariously offensive and challenging - a book about his favourite subject...and you will never think about relationships in the same way again.
Daniel Sloss's comedy engages, enrages, offends, makes people uncomfortable, provides solace, and gets everyone roaring with laughter - all at the same time. Dark, his first Netflix comedy special, is a brilliant, somehow laugh-out-loud funny meditation on our relationship with death. Jigsaw, his second Netflix special, needles apart the ideas of love, romantic relationships, and marriage - and according to Sloss has caused 120 divorces and some 50,000 break-ups (and he's got the tweets to back up those numbers).
Now, in his first book, he picks up where Jigsaw left off, and goes after every conceivable kind of relationship between two people - with one's country (Daniel's is Scotland), with America, with lovers, ex-lovers, ex-lovers who you hate, ex-lovers who hate you, parents, best friends (male and female), not-best friends, children, and siblings. Every relationship gets the full, inimitable Sloss treatment as he explains why each one is fragile and ridiculous and awful - but, just maybe, also valuable and meaningful. In any case, one way or the other, under his pen, they are all hilarious.
First published: Thursday 27th May 2021
It looks like you're in the US? Fear not! Almost everything can still be ordered.
Amazon UK
deliver internationally,
Amazon.com
carries many items separately, or you can look out for US/Canadian flags on our product listings for direct links.
If ordering from a UK store, please note that you are in Region 1 (DVD)/Region A (Blu-ray), whilst the UK is in Region 2/B, respectively. This means that many - but by no means all - may fail to play. Look for products marked "Region free", "All regions", "Region 0" or "Multi-region". Blu-rays may also be marked "Region A/B/C", "Region free", or variations thereof. You may also check whether your DVD/Blu-ray player supports multi-region playback (also referred to as "region free"), or whether it can be set to do so. There should, of course, be no problems with books, CDs, or other physical items.
More advice & help on importing
Share this page