David Baddiel on antisemitism
David Baddiel to publish book about antisemitism
David Baddiel has written a new book on modern forms of antisemitism
#JewsDontCount looks at anti-Jewish racism in the social media age
It argues that identity politics often sees antisemitism as a "lesser" racism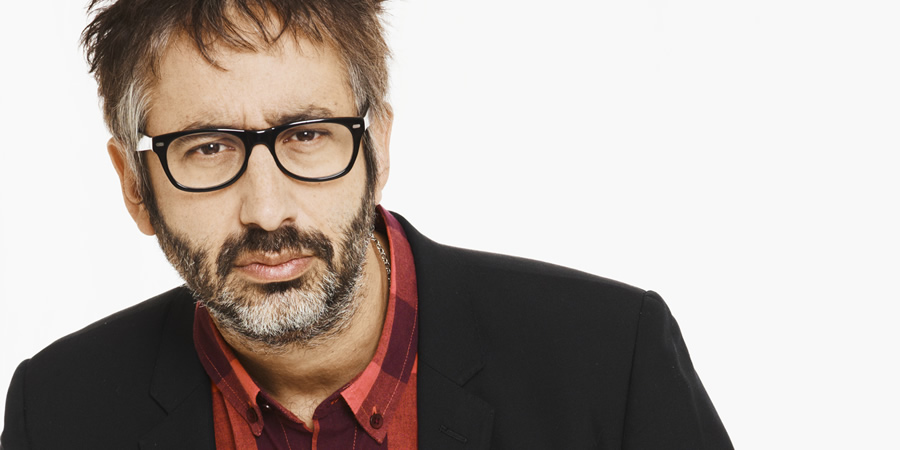 David Baddiel has written a book about antisemitism.
#JewsDontCount argues that identity politics have failed to address anti-Jewish racism.
The comedian has been using the Twitter hashtag and writing the 96-page treatise since last year, describing himself as "someone who has ended up as a campaigner, slightly against my better will".
Antisemitism has been brought into focus in the past month by a string of antisemitic posts from rapper Wiley on social media, and his sharing of abuse towards Jewish celebrities who then criticised him, including Baddiel.
Published by TLS Books, #JewsDontCount is set to come out in December, Baddiel told broadcaster James O'Brien on his Full Disclosure podcast, in an episode released yesterday - although Amazon is currently taking pre-orders for a February 2021 publication date.
"I've been writing about the present, modern iteration of antisemitism, fuelled as it is by social media for a long time," the comedian, a second generation Holocaust survivor, explained.
"Although I don't know that I've seen it happen on this scale, to some extent. Because I don't think I've seen anyone come at Jews who's got such a large platform [as Wiley], and who comes with such other forms of baggage. I have been used to lots and lots of this kind of thinking directed at Jews, directed at me, directed at other Jews for many years."
The failure to confront antisemitism has become a growing issue in recent years, with much criticism of the phenomenon's handling by social media platforms and on the political left, particularly under Jeremy Corbyn's leadership of the Labour Party.
Baddiel explained: "There wasn't that much that [Wiley] said that I found surprising. What was surprising was it coming from someone with a very large platform and someone who's very respected in lots of other ways. But that's part of what makes it complicated."
The documentary Confronting Holocaust Denial With David Baddiel aired on BBC Two in March, but the book "is not really about traditional antisemitism ... by which I mean antisemitism from the Right," he said.
"It's really about something else. Which is not straightforward antisemitism from the Left, it's about something that is very crucial in the heart of the present debate, which is a kind of passive assumption - not a targeting of Jews - but a passive assumption that Jews will be ok and Jews aren't really suffering from racism against them in the way that other minorities might be.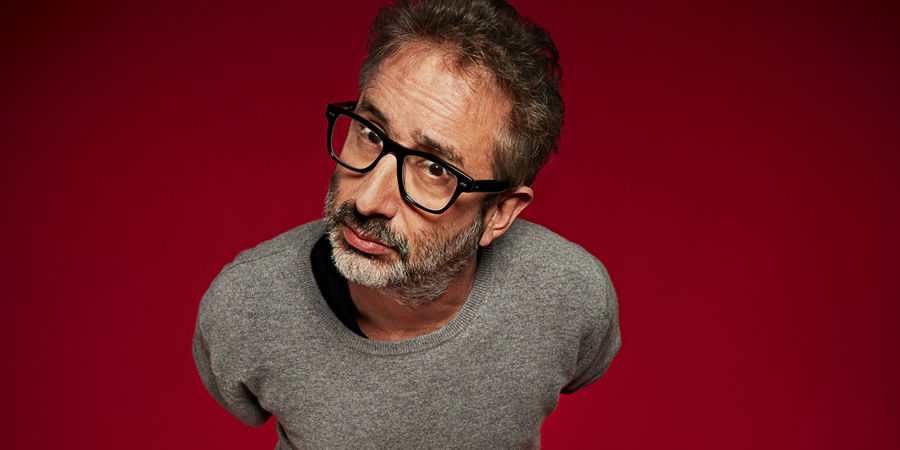 "I've noticed recently that if you say this you get accused of something called exceptionalism. And people will tell you 'no, no, no, we're as concerned about antisemitism as everything else'. All I can tell you is that as a Jew, it does not feel like that and one of the things that those people should be able to do because they've said it many times with other minorities, is listen to the lived experience of that minority.
"And the lived experience of me as a Jew - and I can tell you I do speak for lots of other Jews here - is that antisemitism is kind of [treated as] a lesser racism, it's a lesser offence, it's not thought of as causing the same horror."
Addressing a suggestion made to him on Radio 4's PM programme recently that there is a problem between the Black Lives Matter movement and Jewish people, Baddiel said he was "not aware of a Jew who's not a supporter of Black Lives Matter and I'm not aware of a prominent Jewish person who's been attacking Black Lives Matter.
"It should be said that there are vast amounts of people within the Black Lives Matter movement and obviously people of colour in general who don't support what Wiley's saying, so it's very important not to lump them together. But there's been a few others."
Baddiel, who has long campaigned against Tottenham Hotspur fans self-identifying as the "Yid Army", has himself been accused of a racially insensitive portrayal of black, former Nottingham Forest striker Jason Lee on his Fantasy Football League programme with Frank Skinner during the 1990s, in which they mocked the player's ability and hairstyle.
Speaking to the Press Association in June, Lee said that the pair had never personally apologised to him for Baddiel blacking up and sporting a pineapple on his head to portray the footballer.
However, Baddiel has expressed his regret for the performance, telling the Telegraph in May: "I regret, and apologise for, the make-up and costume, which however much it might have been in the show's tradition of dressing up to look like footballers in a silly cartoon way, was also part of another very bad racist tradition."
Baddiel's interview with O'Brien ended with the comic urging that "we need anti-Jewish racism to be understood by those who would see themselves as anti-racist to be a proper problem and one that they are prepared to talk about in the way that they talk about other racisms and to stamp it out in the same way."
---
For updates, click the button below.
David Baddiel examines the -ism that woke culture and identity politics leave behind: antisemitism.
Jews don't count. Even among those on 'the right side of history', those who take a stand against all -isms - racism, sexism, ableism, Islamophobia, transphobia, etc., it is still somehow acceptable to make jokes about Jews, blame them, appropriate their culture and call them Yids in the football stadium. Throughout history Jews have been seen as rich oppressors, as well as 'vermin'. Today they are the subjects of considerable racially motivated hate-crime, and yet antisemetism is not decried by progressives.
David Baddiel follows the antisemetism he finds in his Twitter feed to the stage, through the media and into politics, with rigour and humour. And as he does so, he challenges us to examine our complex and unconscious racism.
First published: Thursday 4th February 2021
It looks like you're in the US? Fear not! Almost everything can still be ordered.
Amazon UK
deliver internationally,
Amazon.com
carries many items separately, or you can look out for US/Canadian flags on our product listings for direct links.
If ordering from a UK store, please note that you are in Region 1 (DVD)/Region A (Blu-ray), whilst the UK is in Region 2/B, respectively. This means that many - but by no means all - may fail to play. Look for products marked "Region free", "All regions", "Region 0" or "Multi-region". Blu-rays may also be marked "Region A/B/C", "Region free", or variations thereof. You may also check whether your DVD/Blu-ray player supports multi-region playback (also referred to as "region free"), or whether it can be set to do so. There should, of course, be no problems with books, CDs, or other physical items.
More advice & help on importing
Share this page