Mark Watson book Eight Deaths
Mark Watson to publish 'disaster memoir' Eight Deaths
Mark Watson is to publish Eight Deaths (And Life After Them), an autobiography with a dark twist
He says: "The book covers all of my life but also creative projects that have gone wrong"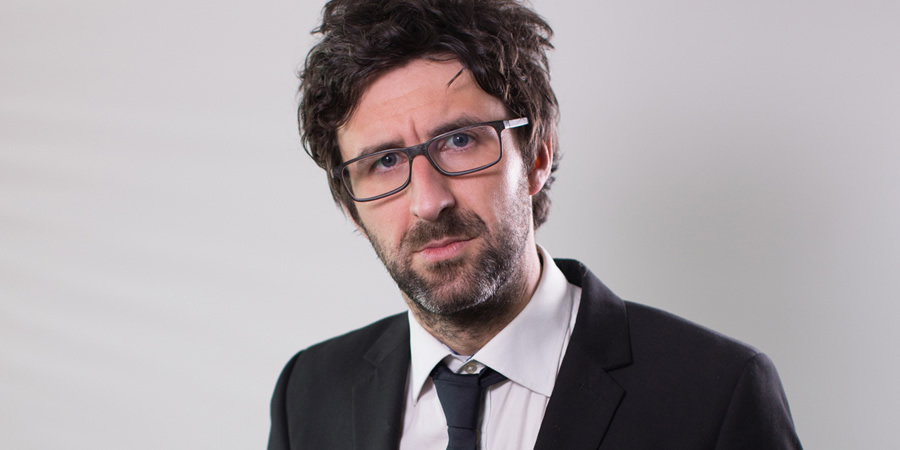 Mark Watson is to publish an autobiography with a dark twist, British Comedy Guide can reveal.
The comedian and novelist will reflect upon his divorce, career disappointments and suicidal thoughts in Eight Deaths (And Life After Them), which will be released as an audiobook by Audible in January.
A "disaster memoir" with a self-help element, offering "life lessons from the way I have responded to the many deaths that make up a comic's lot", the book will be "the most comprehensively I've dealt with any of this stuff" Watson told BCG.
"Even on stage, you can only hint at certain things to not completely derail the fun of it. [Listeners to this] will know more about me and perhaps see me as a more complex character than comes across on panel shows".
Embracing the recent trend for comedians' autobiographies to be more than a straightforward account of their life, Watson was initially hesitant when approached to write the book.
"The idea has never appealed to me because I feel you should have had a full and long life story to do a memoir" he says. "I'm always quite suspicious of people below the age of 60 that do it, unless they really have done something incredible. Greta Thunberg could maybe do it. And I suppose most of what's happened to me that's worth talking about goes into stand-up anyway.
"But it's happened that over the past few years I've had a lot of reasonably formative experiences, I've been on a bit of a psychological journey. And it occurred to me that the aspect of comedy that most interests people is the jeopardy and 'deaths', they're always asking about your worst heckles. They want to hear the miserable and dangerous side to it. So I wondered if I could write a book that drew on some of the lows of my career and life in a way that might be helpful to people."
As he recalled in his 2019 work-in-progress Edinburgh Fringe show, a pivotal moment in Watson's life came when he feared he was about to lose it, during filming of the reality show Celebrity Island With Bear Grylls in 2017. He was severely bitten by insects and lost two and a half stone in weight over two weeks on the Channel 4 show, an experience that "re-wired me psychologically".
"I had just gone through the divorce [to theatre director and erstwhile sketch comic Emily Howes, with whom he has two children] and a fair bit of other stuff had happened" he explains. "Even though [Celebrity Island] was quite brutal, I don't think it would have had this sort of effect on everyone. It came at a time when I needed to reset a bit and take stock of things anyway.
"The book covers all of my life but also creative projects that have gone wrong, died in that sense, ended up being too much for me or difficult in ways that I didn't anticipate, like The Island. I came away from that show thinking there quite a lot that I could learn from it about how to live in a society and live as myself, how I could articulate that.
"I also wanted to write about how, when you're in the midst of what seems like success, you can have the profile of a successful person but still feel as if you're failing quite a lot. I think that's important. I've read self-help-type books or memoirs of successful people where the shtick is: 'Basically, all of these things have gone wrong but I've still managed to triumph, I'm still amazing.' And I really didn't want that to be the note. I wanted this to be a peep at the secret failures and disappointments of someone you might think of as having done well."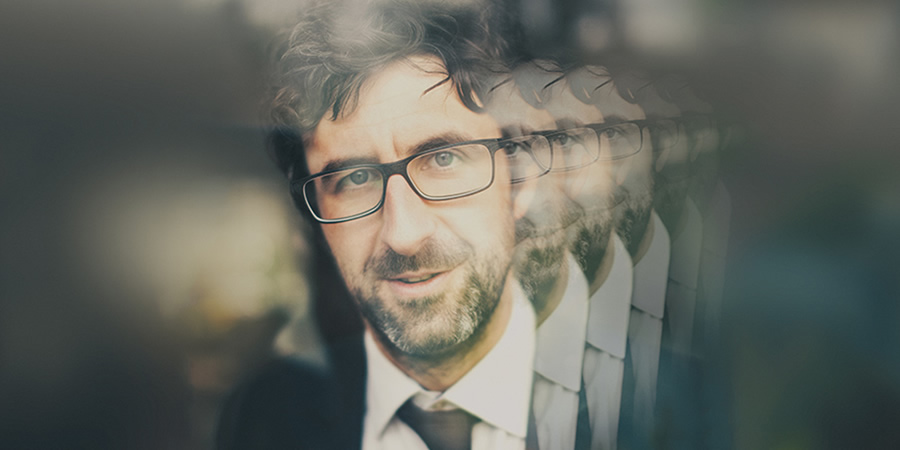 With his ninth book, the novel Contacts published on October 29, and another novel in development, not to mention his latest marathon 24-hour plus stand-up show during lockdown and his Carpool Comedy series of drive-in gigs, 40-year-old Watson risks appearing the caricature of the restless, emaciated, high-achieving artist frantically striving to pump out work before they die.
"It probably is true that my work rate comes from this constant awareness of ticking time, which is silly in a way because in the end, there are no prizes for whether you manage to write 50 books or none" he admits. "If you're that conscious of death, you shouldn't really care what happens. But my psychic response to it, the fear of the unknown and fear of the future is to cram as much in as possible, which I suppose is just massive displacement activity. But that's what a lot of creative people do probably, it's a substitute for thinking about other stuff."
He's learned to not respond to each professional setback "by instantly ploughing the same amount of energy into a new thing". And he's comfortable balancing his artistic ambitions with working to pay the bills, a decade on from fellow comic Stewart Lee criticising him for his Magners Pear Cider adverts.
"My tack has always been, though there are always moral boundaries that you draw a line on, if I can do something that doesn't harm anyone and where it's something relatively meaningless like a holiday [in a Sky promotional film sponsored by TUI, where he and Zoe Lyons visited a luxury resort in Jamaica], that buys you the ability to create things like the graphic novel I co-wrote [2015's Dan And Sam]" he explains.
"That ultimately came to fruition in terms of earning some money but it was years in the making. Novel writing is the best example. There's very little financial reward to be had from them, they're just the things that give me the most satisfaction. I was always reasonably pragmatic but I'm now more so than ever. If you can do some pretty low-tariff work to justify doing stuff that you are proud of, that's a trade-off worth making every time really.
"There are people like Daniel Kitson who have pretty much never compromised their sense of what they will and won't do, they've never gone outside that purity of work. And I do really admire that.
"But there's also a work ethic thing where I'm just grateful to be asked to do stuff and I feel almost spoiled turning work down on the basis of some sort of purity test when I know that I'm not guaranteed to have this career forever because nobody is. So it's a combination but the fact is that money frees you up to think about exactly what you want to be creating. And seeing the way things have gone over the past four or five months [during lockdown], I've had very few regrets about any well-paid gig that I've done in the past."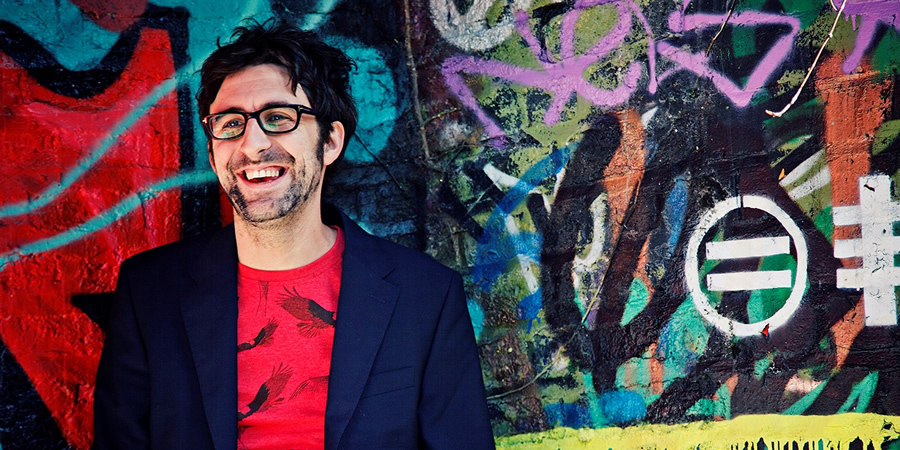 Contacts, his seventh novel, focuses on a man who boards the sleeper train from London to Edinburgh, texts the 158 people in his contacts that he plans to kill himself in the morning, then switches his phone to flight mode. Writing that story about suicide forced him to revisit thoughts of wanting to take his own life.
"I'd tried to lure myself back into the frame of mind enough to be able to write it honestly" he explains. "Even though it's a novel, I wanted to access those thoughts again. And looking back on those thoughts from several years' vantage point gave me more confidence in the idea that I had something to say. So yeah, there is some overlap [with Eight Deaths].
"I suppose the dream is that people will read Contacts, be interested in the mental journey and it would be a good companion piece, even if I didn't conceive it as mercenarily as that. There's an awful lot of talk about mental health, especially male mental health's importance. But not much long-form writing about it. I certainly felt it was something I wanted to address in both this and the novel."
Typically, ongoing uncertainty about live comedy returning in a meaningful way hasn't stopped Watson from pursuing outdoor gigs or setting up another online 24-hour show, after May's Watsonathon raised almost £45,000 for good causes. "We're talking now about whether it might be possible to do another in a theatre with a very, very sparsely spaced audience" he says.
While he ponders the plot of his next novel, Contacts has attracted "a bit of interest from TV" he discloses. "Because of the nature of the story, it would be better as a six-part series than a movie."
There's also another radio series in the offing and he's continuing with the online installments of No More Jockeys, the cult, post-pub game that he and fellow creators Alex Horne and Tim Key have lately been playing on YouTube.
"It's a very odd time to be trying to get anything commissioned, obviously" he reflects. "Because no-one still knows what on earth is going on really. That's why I'm concentrating on things like novels and silly micro-projects like No More Jockeys. This is definitely an environment where you want to just be able to make something yourself, put it out there and not rely on anything else, because pretty much everyone has to be self-reliable now."
---
For updates, click the button below.
James Chiltern boards the 23:50 sleeper train from London to Edinburgh with two pork pies, six beers and a packet of chocolate digestives. At 23:55 he sends a message to all 158 people in his contacts, telling them that he plans to end his life in the morning. He then switches his phone to flight mode. He's said goodbye. To him, it's the end of his story - and time to crack open the biscuits.
But across the world, 158 phones are lighting up with a notification. Phones belonging to his mum. His sister. His ex-best friend. The woman who broke his heart. People he's lost touch with. People he barely knows. And for them, the message is only the beginning of the journey.
Funny and wise, tender and deeply moving, Contacts is a beautiful story about the weight of loneliness, the importance of kindness - and how it's never too late to reach out.
First published: Thursday 29th October 2020
Buy and sell old and new items
Search for this product on eBay
Buy and sell old and new items
Search for this product on eBay
It looks like you're in the US? Fear not! Almost everything can still be ordered.
Amazon UK
deliver internationally,
Amazon.com
carries many items separately, or you can look out for US/Canadian flags on our product listings for direct links.
If ordering from a UK store, please note that you are in Region 1 (DVD)/Region A (Blu-ray), whilst the UK is in Region 2/B, respectively. This means that many - but by no means all - may fail to play. Look for products marked "Region free", "All regions", "Region 0" or "Multi-region". Blu-rays may also be marked "Region A/B/C", "Region free", or variations thereof. You may also check whether your DVD/Blu-ray player supports multi-region playback (also referred to as "region free"), or whether it can be set to do so. There should, of course, be no problems with books, CDs, or other physical items.
More advice & help on importing
Share this page