James Acaster 2019 book
James Acaster to publish book about obsessive music challenge
James Acaster is writing a book called Perfect Sound Whatever
Due to be released in August 2019, it charts an obsessive music challenge he set himself
He explains: "I bought over 500 albums, all released in 2016, because I was having a tough 2017"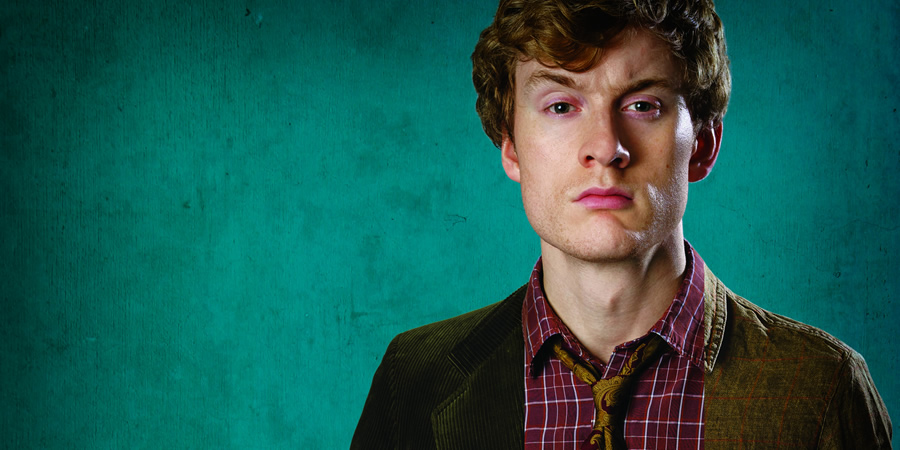 James Acaster is to release his second book this summer.
Titled Perfect Sound Whatever, it will focus on his obsession with buying music released in 2016.
The publishers describe the new book as a "hilarious and heartwarming memoir charting an obsessive music challenge which Acaster undertook in order to get his life back on track after a disastrous year."
The Bookseller reports that it will also feature "tales of getting trapped in a New York blizzard, stealing a cookie from Clint Eastwood and disrespecting a pensioner on live TV."
The comedian explains: "This has been a big old project for me and I feel extremely lucky to be able to turn it into a book. I bought over 500 albums, all released in 2016, because I was having a tough 2017 and thank god this book finally gives me something to show for it. This is a book about obsession, mental health and reconnecting with modern day music again. Oh and also about the greatest year for music of all time - 2016."
The new book follows on from the success of his 2017 book, James Acaster's Classic Scrapes.
Richard Roper from publishers Headline says: "James's first book is already a cult classic, and the follow up promises to be even bigger. In Perfect Sound Whatever, he takes us along an uplifting, hysterically funny and genuinely moving journey, complete with a whole new round of vintage scrapes that only James Acaster could wind up in."
Acaster, who has been nominated for the Edinburgh Comedy Award a record five times in a row, is currently co-presenting the panel show Hypothetical on Dave. His current live stand-up tour Cold Lasagne Hate Myself 1999 sees him delivering personal material for the first time, including talking about a split from a girlfriend and mental health issues.
Perfect Sound Whatever is expected to be released in August 2019. It will be available to pre-order soon.
---
For updates, click the button below.
The hilarious and heartwarming new memoir from James Acaster: cult comedian, bestselling author, undercover cop, receiver of cabbages.
January, 2017.
James Acaster wakes hungover and alone in New York, his girlfriend having just left him. Thinking this is his rock bottom, little does James know that by the end of the year he will have befouled himself in a Los Angeles steakhouse and disrespected a pensioner on television.
Luckily, there is one thing he can rely on for comfort - music. In true Acaster fashion, this ends up with a completely unnecessary mission: to buy as much music as he can released in 2016, the year before everything went wrong (for James, at least). Some albums are life-changing masterpieces, others are Howdilly Doodilly by Okilly Dokilly, a metalcore album devoted to The Simpsons character Ned Flanders. But all of them play a part in the year that James gets his life back on track.
In Perfect Sound Whatever, James takes us through the music of 2016, the bullshit of 2017, and how the beauty of one defeated the ugliness of the other. He will also reveal how he stole a cookie from Clint Eastwood and attempted to complete his musical odyssey by reforming one of Kettering's most overlooked bands.
First published: Thursday 22nd August 2019
It looks like you're in the US? Fear not! Almost everything can still be ordered.
Amazon UK
deliver internationally,
Amazon.com
carries many items separately, or you can look out for US/Canadian flags on our product listings for direct links.
If ordering from a UK store, please note that you are in Region 1 (DVD)/Region A (Blu-ray), whilst the UK is in Region 2/B, respectively. This means that many - but by no means all - may fail to play. Look for products marked "Region free", "All regions", "Region 0" or "Multi-region". Blu-rays may also be marked "Region A/B/C", "Region free", or variations thereof. You may also check whether your DVD/Blu-ray player supports multi-region playback (also referred to as "region free"), or whether it can be set to do so. There should, of course, be no problems with books, CDs, or other physical items.
More advice & help on importing
Share this page