A rather good new British comedy magazine has been placed on digital shelves this month. According to its cover, Belly Up! is officially the magazine for dolphins that think they're human... although we imagine even those who weren't born with a blowhole will find something to enjoy via its lovingly crafted pages.
The magazine feature a mixture of satirical and surreal articles, social commentary and spoof news, combined with some stunning illustration.
The publication has been overseen by the warped minds of Darren Allen and William Barker. We got in touch with them to ask them to send us some details about the magazine, but oddly they used the expression 'TV Channel' rather than 'magazine' in their reply...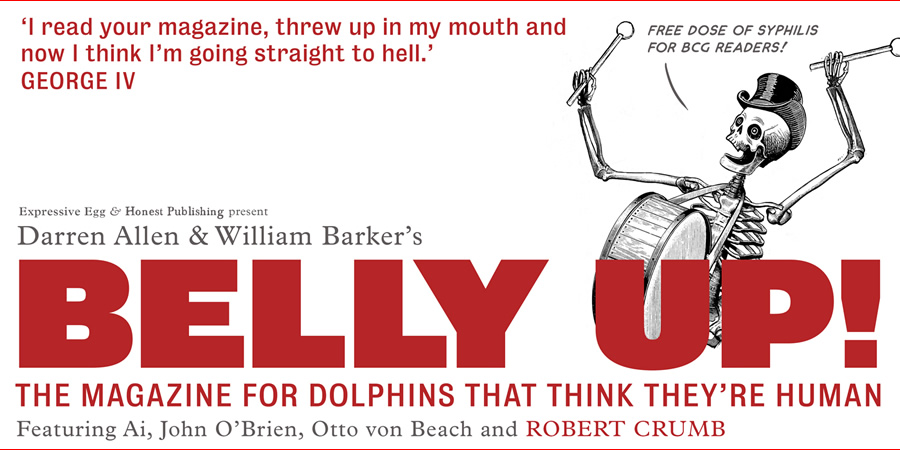 We want to launch Belly Up! TV... Not just one new comedy show, but hundreds and hundreds of new films, spoof news stories, beautiful and erotic cartoons, system-dissolving subvertisements, and anarchic moonwalks across the writhing face of broadcasting.
Just one evening's viewing would include shows such as:
Beethoven vs Dracula (Series 1 Finale): Beethoven and Dracula do triumphant battle in an orbiting space-station as Meatloaf watches on helplessly.
Papland: Pixar movie in which children, animals, women, aliens, madmen, plants, tools, boils and dropped bits of food think, speak and behave exactly like successful middle-class advertisers, ambitious scriptwriters and well-connected film directors.
Stand up Tragedy: Purifying weep-a-thon from the London Palladium, led by the most sorrowful stand-up tragics in the business.
The Fallopianics: Gameshow in which male contestants compete to win sex with beautiful women. Tonight: final hundred-metre samurai war dash to fifty waiting upturned bottoms.
Which One's Real?: Panel show in which celebrity guests try to work out which of the world's famous celebrities is in fact a CGI creation and has never in fact existed.
Grooming A Big Rabbit With... This week presenter Phil Schofield grooms a big Austrian Blue with national theatre director Peter Hall.
The End of Football: The last ever football match will be played, to decide, once and for all, who really is the best. The bleak yet triumphant mood will be emphasised by players entering the stadium on horse-back, dressed as early medieval knights.
Ha-ha-ha Look at the Morons!: Weekly documentary moral-laugh at poor, fat and unhappy people who clearly can't cook very well.
Bits of the Nature that Look Like Beards: Educational documentary on patches of grass, catkins, dead-birds and the like that, at a distance or if squinting, could be mistaken for a beard.
Also appearing in the first week of shows will be The Man Who Died, a sad and darkly beautiful tale of liberation from work, wife and life.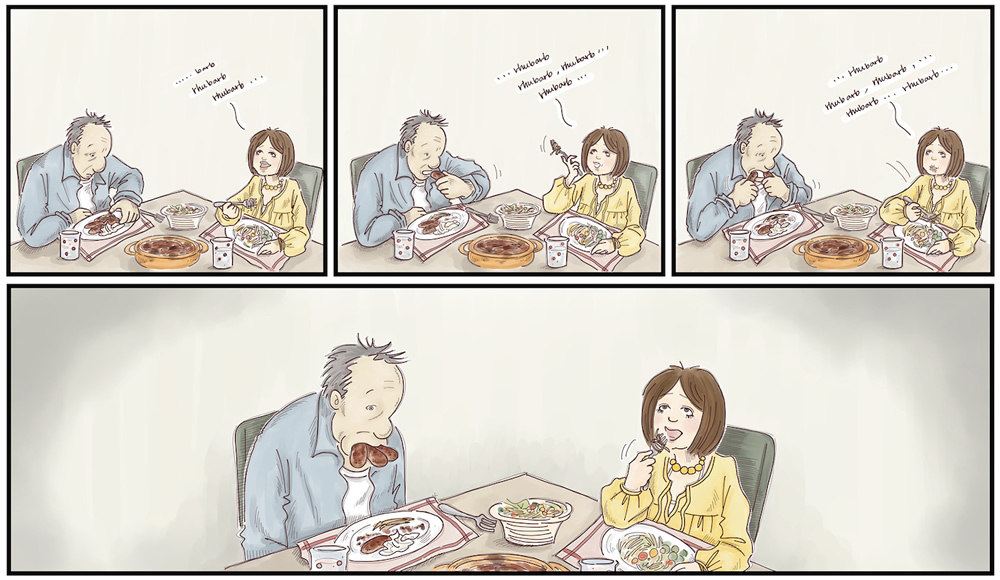 Various 'übernews' stories in the Belly Up! current affairs hour.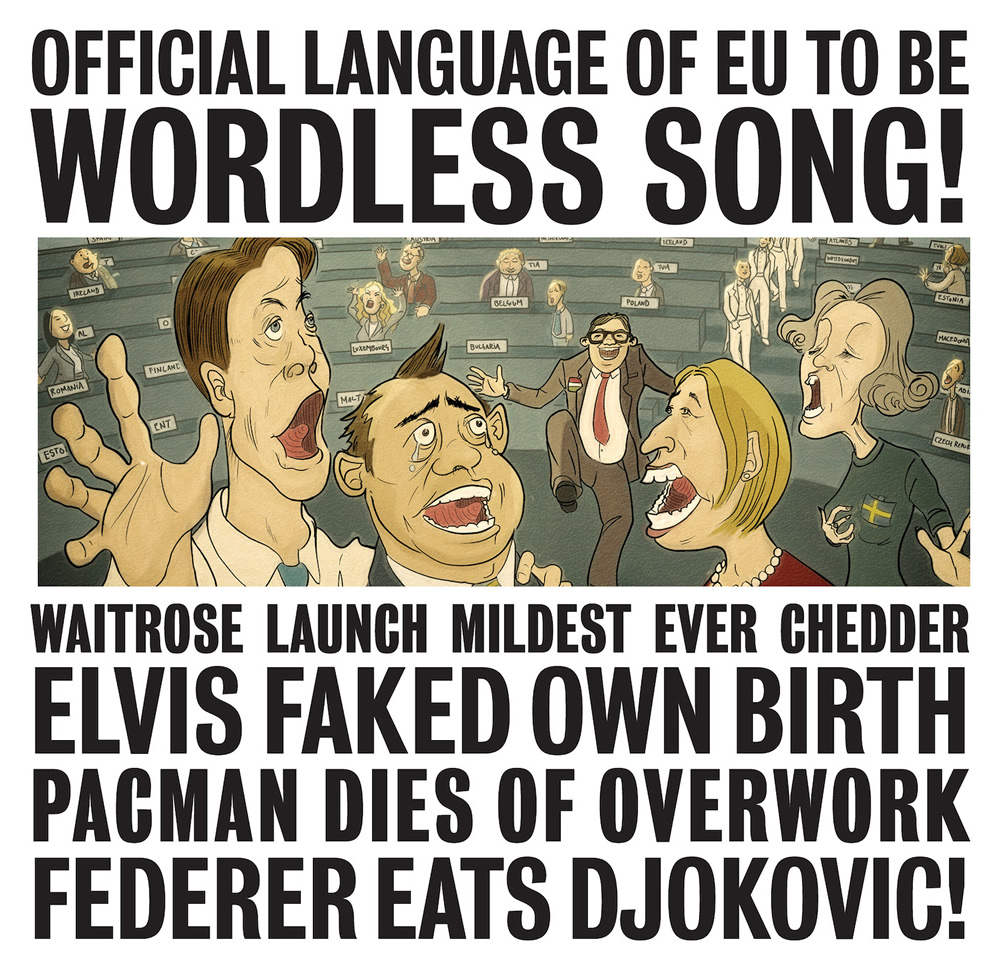 A sex guide with 12 positions new to this dimension.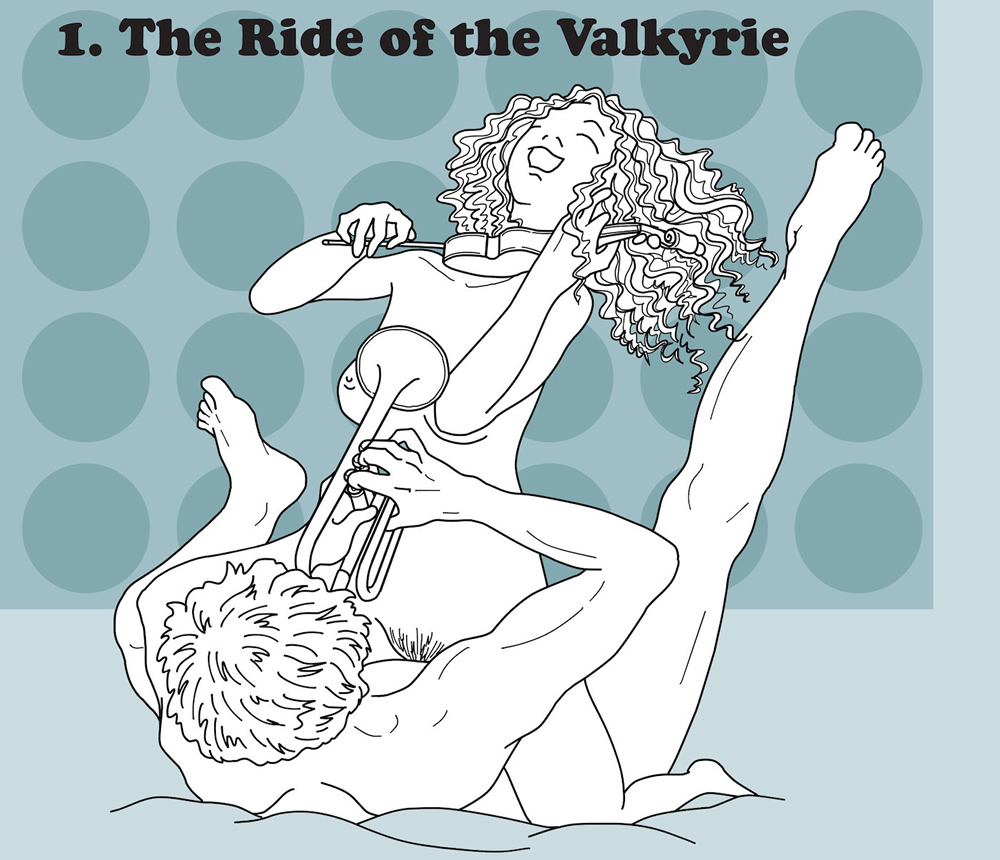 And an interview with Jesus Christ, Son of God, who now lives in Whitechapel and works part time in the Charing Cross Left-Luggage Office.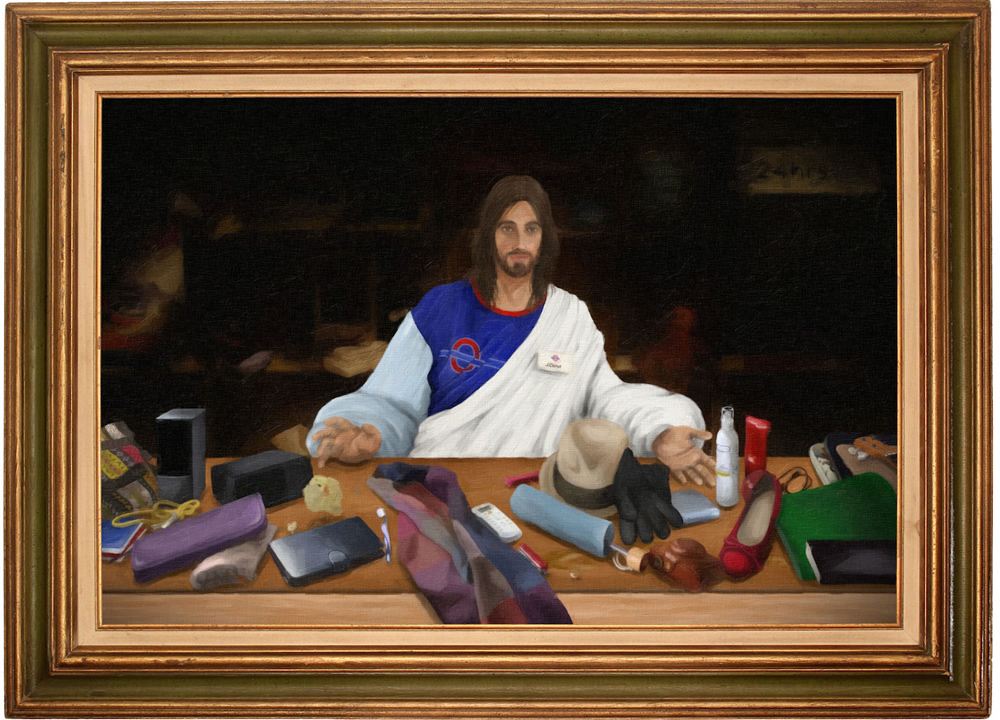 ---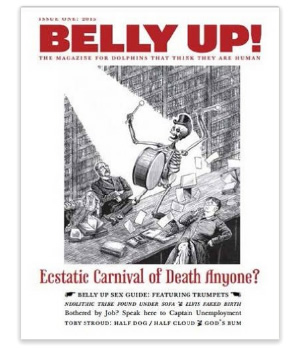 Darren gently - yet rather disturbingly - explained to us that the Belly Up! TV channel is "a multi-dimensional fractoid oversoul, which will be manifesting in our dimension as a range of sumptuous MAGAZINES containing a hideously satirical, surreal, salt-in-the-eye gallows beauty with a p'TANG of the infinite."
So, if we've understood him correctly, it turns out a TV channel can be a magazine now?!? Darren says: "Part One contains all the above, plus gut-shuddering tales of tiny neolithic tribes, Brando's genius bums, Dave McFall's hateful horoscopes, Captain Unemployment, Toby Stroud (half dog / half cloud) and a spotter's guide to hauntingly familiar gods and monsters. It is illustrated by (amongst others) comic legends John O Brien and Robert Crumb."
Belly Up! Part One is now available from outlets including Amazon, The Book Depository or direct via Honest Publishing
---