Clubbed To Death - Bonfire of the insanities
'Clubbed To Death' is a new comedy novel about the owners of a nightclub. But not just any nightclub. One in a small post-industrial Scottish city. With a highly suspect safety record. A club that has never made a profit. In the below satirical piece, especially written for BCG by author Grant Hill, we catch up with the characters as they deal with some seriously dodgy material on the office computer...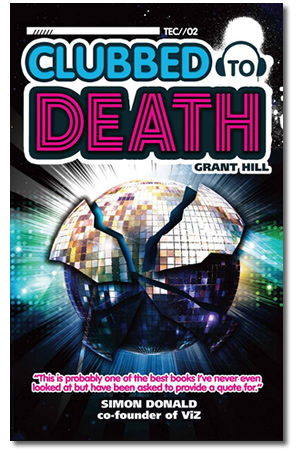 Cornelius whistled the entire way from his home to Club Quantum, largely tunes of his own composition that elicited what he incorrectly believed to be approving glances from passers-by. The sun was out, Watford had won at the weekend and he'd just created his best proto-funk mixtape to date. As such, he was wholly unprepared for the frosty reception he received from his co-owners when he walked into the nightclub office.
His brother-in-law Andy smiled weakly at him and indicated he should take a seat next to Gibby, who pointedly ignored Cornelius' characteristically cheerful greeting. Tony, who stood beside Andy at the other side of the desk, glared at the latest arrival with undisguised resentment.
'Right,' Andy began after a deep breath. 'The first thing to say is that we're all friends here. We're no judgin anyone.'
'Like fuck we're no!' cried Tony.
'Calm down, Tony.' Andy sighed and turned back to an increasingly confused Cornelius. 'We need you to be honest here. It's become apparent that someone's been usin the work computer for... for... well... acquirin stuff that shouldn't be there.'
'Somethin that shouldn't be fuckin anywhere!' Tony hammered the top of the monitor with his fist for effect.
'Too right, chief.' Gibby still refused to look Cornelius in the eye as he agreed with Tony. 'Still can't believe youse thought it might be me. I'm hurt, quite frankly.'
'This is a fuckin nightclub. There's no place for filth like this here.'
Andy placed a hand on Tony's shoulder in an attempt to placate him but the Quantum Club's chief musical strategist shrugged him off and spat on the floor.
'Disgustin.'
Cornelius looked at each of them in turn. Tony glared at him with eyes as tolerant as an Islamic State fighter who returned home to find a Western journalist munching a pork sausage that protruded from his wife's vagina. Tears appeared to be running down Gibby's face. Even Andy, his best friend in the world, was clearly only offering him the chance to confess before the appropriate authorities were called.
'But...' his appeals were silenced by Andy's raised hand.
'Please don't make this any harder than it already is, Cornelius. I'm about to show you somethin an I want you to be honest. Was this you?'
Andy's hand trembled towards the monitor and began to twist it round so it faced his brother-in-law. Cornelius' heart raced and he screwed his eyes shut and tried to escape this nightmare. It was a set-up. Who'd done this to him and why? Those Luton fans he'd been trolling on Twitter? The neighbour he'd laughed at when he said he was going to see Maroon 5? And why did everyone think it was him? Gibby derived a high percentage of his income through pornography. Tony had been known to mount spirited defences of Jimmy Savile. If they were so disgusted by what was on the computer , just how bad could it be?
Cornelius opened his eyes in dread while fighting the urge to throw up. He took a few moments to focus on the screen. There was no vile image but rather lines of text and an image he couldn't quite make out. Then the truth hit him. It was worse than he could ever have imagined.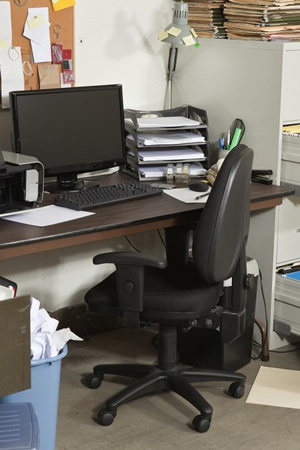 'Cornelius, I'm only gonna ask you this once. Did you or did you no download the new U2 album on our iTunes account?'
'No! Honest, man.'
Gibby shook his head. 'Just tell the truth, chief. It wasn't any of us so that only leaves you.'
'But...of course it wasn't me. You know I'm a proto-funk man. Bit of hip-hop and indie-dance but nothing like this.'
'WELL WHO THE FUCK WAS IT THEN?' Andy had to restrain Tony as he attempted to attack Cornelius.
The accused sank into his chair. 'No, I mean... I promise you, man. I'm not into Bono. I'd never do something like this.'
'LIAR!'
'Actually, Anthony, I believe Cornelius may be telling the truth.'
Everyone turned to the corner of the room, where Cornelius hadn't noticed that the club's security director, Lionel, all 6'6 and 20-stone of him, stood, apparently engaged in a staring contest with an unidentified spot on the opposite wall.
'Allow me to elucidate. It appears 500 million users of Apple's iTunes service awoke this morning to find that the album had been added to their account without their knowledge.'
Tony exhaled through his nose while Andy shook his head in disbelief. "Honest to fuck. How did you no say somethin?'
'Bad games, chief,' added Gibby. 'You let they two interrogate me an just saw Cornelius get the same treatment.'
Lionel turned his head slowly to face them, cracked his knuckles and nodded. 'Whilst I fully understand why the collective may feel I was playing a cruel prank on them, in reality I was conducting a psychological experiment for a paper I am currently writing on interpersonal conflict. When I arrived and realised how exercised everyone was by the unwanted incursion of U2 into their digital space I must confess that a fascinating practical example, a studia humanitatis if you will, appeared before me.' He scratched one of the many scars that covered his shaven head and smiled his encouragement for them to continue.
'Well, this doesn't change anythin,' sneered Tony. 'We need to burn the computer. It can never be clean after this.'
Andy shook his head. 'That's no necessary. Surely we just delete the album an try an get on with our lives the best we can, pretendin this never happened. Like Stevie Wonder after Ebony an Ivory.'
'Totally, chief. That computer is essential to the business. An serves other purposes, as well.' Gibby winked at Cornelius, who was slowly recovering his senses as the thumping in his head subsided.
'Well, I have to say I agree with Tony, man. We need to send out a powerful message here. Video ourselves burning the computer and send the footage to Steve Jobs. Let him know how we feel.'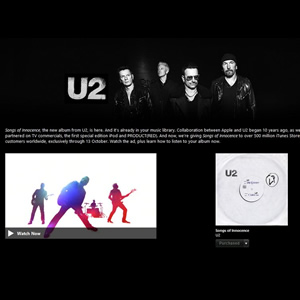 'Steve Jobs is dead, chief.'
'Is he?' sighed Cornelius. 'Another one on Bono's conscience. How many innocents must fall before those suited-up major label ponces realise they're now killing their own!'
'Errm, to be fair chief, I think it was cancer that got him.' said Gibby, 'It was a tragedy really.'
Cornelius looked briefly contemplative before inspiration struck. 'Who got Jobs' job then? We'll send the video to him. And Dr Dre. Pretty sure he has something to do with Apple now. Dre won't be happy about this. I mean, I've hung out with the guy.'
Andy, perpetually exasperated by his brother-in-law, exploded. 'No you fuckin didn't, Cornelius. You were waitin outside Brixton Academy after NWA played, had an asthma attack an had to be helped over the crush barrier for medical assistance. Dre an Eazy-E asked if you were alright on their way to their limo.'
Cornelius lowered his head, and Andy took this as a sign that he should take control of the situation. 'Right, can we begin actin like adults here? I've no idea about computers but even I know sendin the current head of Apple a video of us burnin a PC isn't goin to teach them much of a lesson. They'll probably think it's a sacrifice to the Mac an turn us into poster boys for the company. Now, me an Gibby are against this. Tony an Cornelius for. Lionel? You have the castin vote.'
The deadlocked four turned to the man-mountain in the corner of the room, only to find him holding a Dictaphone in their direction and urging them to resolve the conflict in any way they saw fit.
'I told you, the computer'll never be clean,' appealed Tony. 'Delete that album if you want but it'll always be stored somewhere on the computer's memory, just like it's...'
'Ooooft!' cried Gibby. 'What d'you mean 'always be stored somewhere'? You mean that even when you delete files they're still kickin around somewhere?'
'Yeah,' smiled Tony, sensing a convert. 'Like those pics of Jennifer Lawrence an that. Most of them had been deleted an yet I still found you with your trousers down lookin at them the other week.'
Gibby sprung up from his chair and the screen went blank as he yanked the power cable from the wall. 'This is a game-changer, quite frankly. Sorry, chief, but I'm switchin sides like Elton marryin Renate.'
He grabbed the monitor and motioned for Cornelius to do likewise with the hardrive. Tony gathered up the mouse, wires and various other components and followed them to the door. He paused and raised his eyebrows triumphantly to Andy.
'The best music elicits strong emotional responses an so does the worst.'
As the trio disappeared down the corridor Andy could hear Cornelius enthusing about the upcoming bonfire, which he felt should include a pair of shades to represent Bono, a too-small beanie for The Edge, and a pair of faceless crash-test dummies for the other two. He turned to see how Lionel was taking the developments but, having become complicit in the reckless, expensive and ecologically questionable eradication of electrical equipment, he appeared to have lost interest in his research and gone back to staring at the wall.
'Clubbed To Death' is available now in paperback and on Kindle. To find out more visit tecklebooks.co.uk