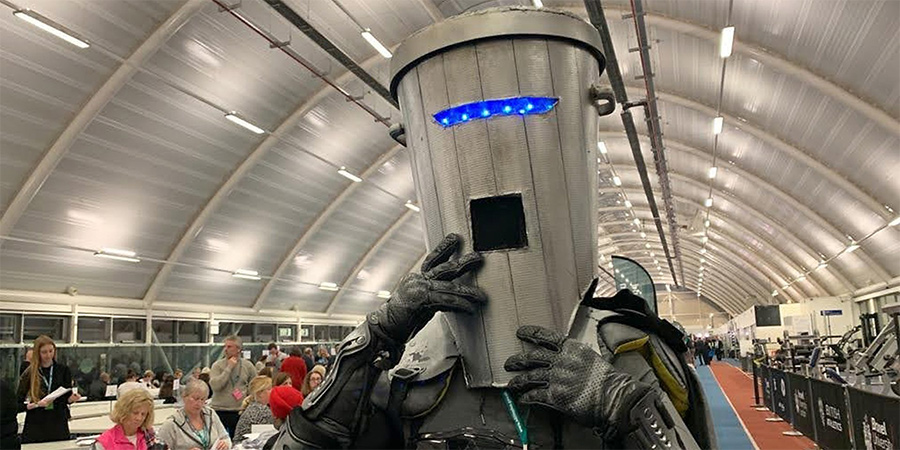 Genre

Comedy

Broadcast

Channel

Episodes

1

Starring

Writer

Producers

Jon Harvey and Ed Morrish
Count Binface is the most successful alien politician ever, being officially London's 9th choice to be mayor. Now he's invading Radio 4 to share what he's learned about Earth, and how to conquer it. This programme is the BBC's first co-production with the Intergalactic Broadcasting Service, being transmitted to every species in the observable universe and all the other universes too.
In this special broadcast, Binface will explore how humanity selects its leaders, using his first-hand experience of the so-called "democratic" system they use here. He also speaks to special guests, including former MP Heidi Allen, to gain some native insight.
The BBC is an impartial organisation but would like to take this opportunity to pledge its full devotion and obedience to his excellency Count Binface. We hereby promise to bring back Ceefax at the earliest possible opportunity, to make Craig Charles the official commentator on all future state occasions and to ensure that no croissant is sold on the premises for more than £1. In no way is the corporation stating these facts under duress because the Count has a space laser aimed at the Director General's office in Broadcasting House. We hope this clears up any confusion.
Production company
Broadcast details
First broadcast

Thursday 30th September 2021 on BBC Radio 4 at 11pm

Episode length

30 minutes