As someone who has spent ten years dressing up in ridiculous costumes as part of the sketch group Pappy's it may come as no surprise that I am a huge fan of fancy dress. It was the main theme of my Edinburgh award-nominated solo show a couple of years ago and now it's the subject of my brand new Radio 4 series, Tom Parry's Fancy Dressed Life, which kicks off on Wednesday night at 11pm.
The show is a heady mix of stand-up and sitcom which is basically a year in the life of a bloke called Tom, told through the fancy dress parties he goes to. In the show I get to expand on my four golden rules of fancy dress, which I will give you a sneak preview of here, using some real life examples of my previous fancy dress costumes.
Rule Number One: You have to make your own costume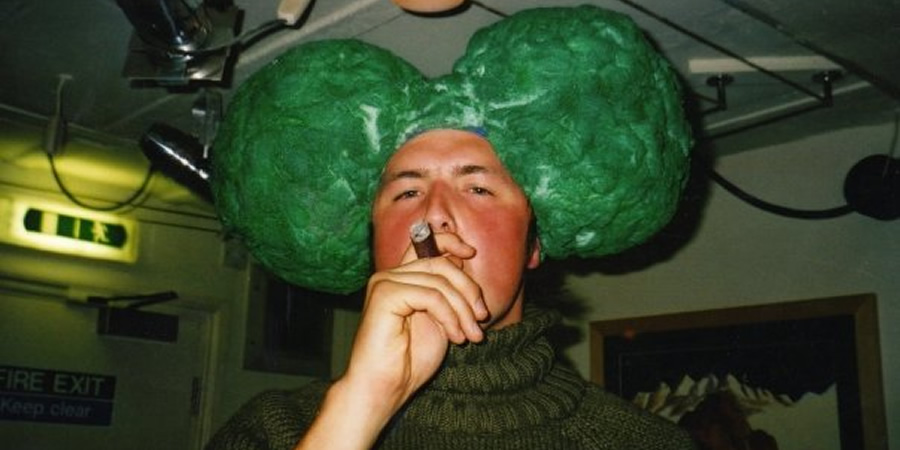 Here I am wearing a home-made green floret head-dress so I could go to a James Bond themed party as movie producer Cubby Broccoli (Broccoli - Get it?!). Yes, I'm one of those arseholes who likes to try and "think outside the box" when it comes to fancy dress. Did I have to spend the evening explaining to people who I was? Yes! Did they think it was brilliant? No! Was it worth the four hours making a papier-mâché floret head and painting it green? Absolutely!
Rule Number Two: You've got to arrive in your costume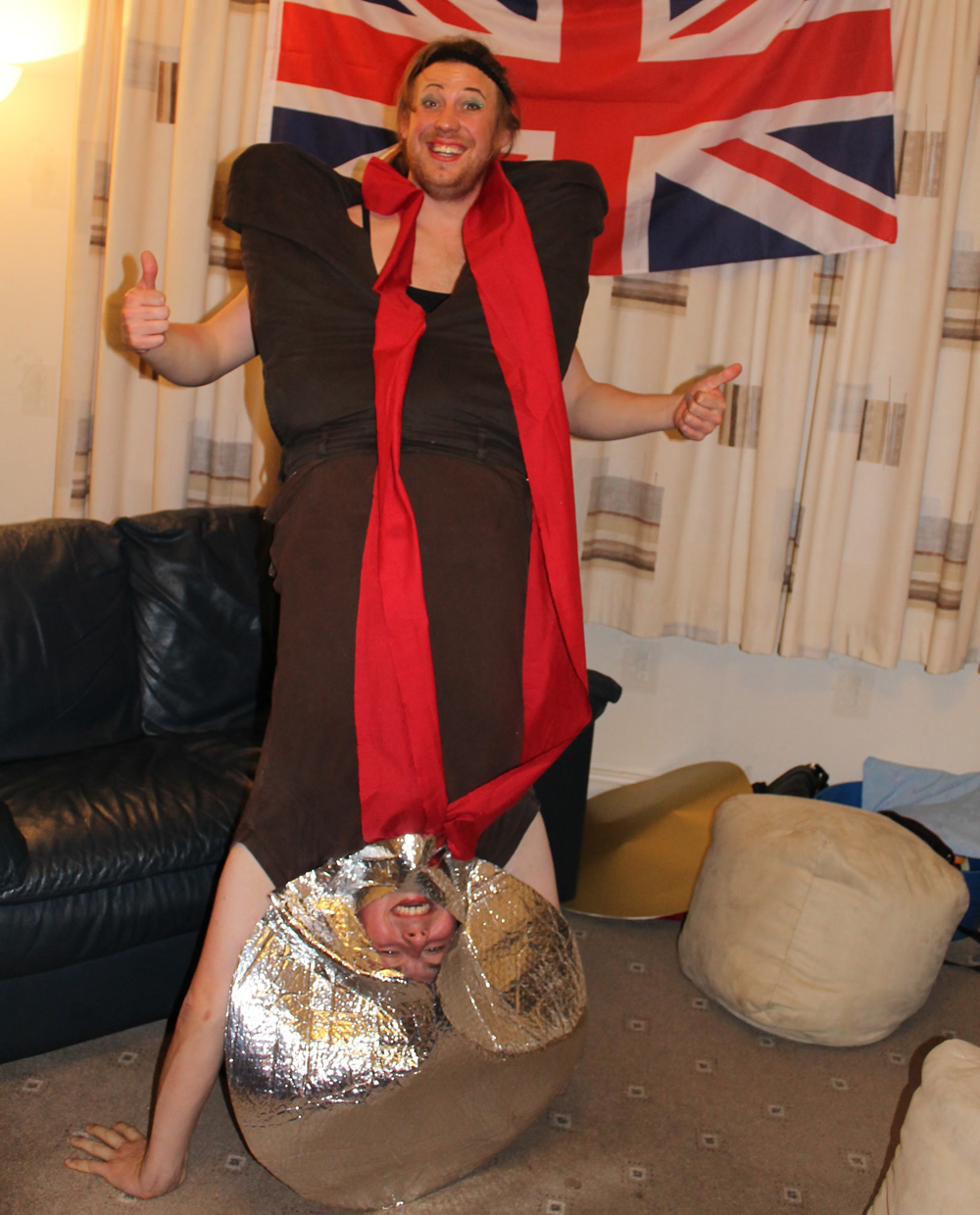 This rule can be problematic, especially when like me you believe in fancy dress costumes that make a big impact. Here I am as an Olympic Silver Medal - lots of kitchen foil! But it does make travelling to the party a bit awkward. I had quite a few strange looks in the off licence on the way, but it's definitely worth it when you get to make a big impact on arrival.
Rule Number Three: A fancy dress party has to have a theme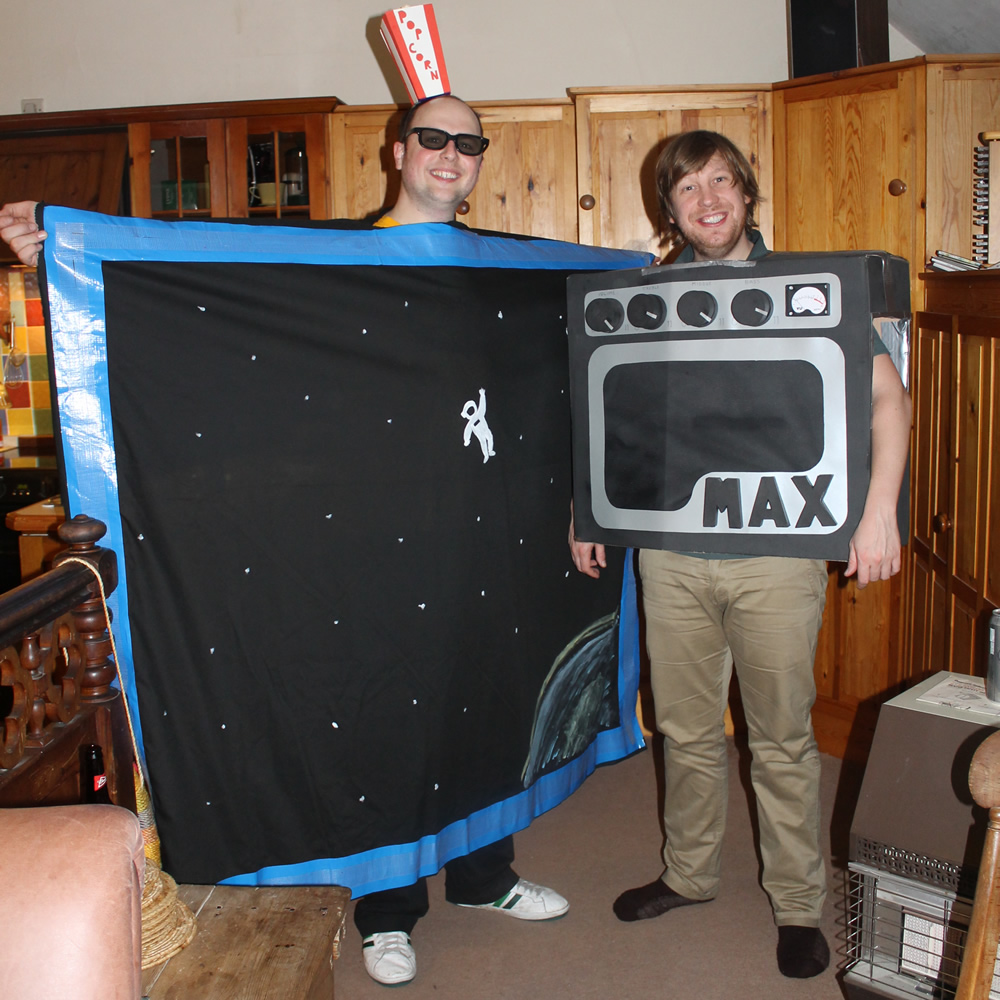 Here I am dressed as an Imax cinema next to my best friend Ben, who's dressed as a speaker turned up to maximum volume. Can you guess the theme of the evening? Basically my brother had just had a baby boy and called him Max so the theme of the party was "Max".
I think a theme is essential for a party. Without it you have absolute chaos! People can go as anything, and just to prove a point I once went to a fancy dress party that had no theme as the most mundane thing I could think of. I went as a spoon. It turned out to be a really good costume - big surface area, lots of kitchen foil (ok, truth be told it was just a recycled version of my medal costume).
Rule Number Four: Costume has to stay on all night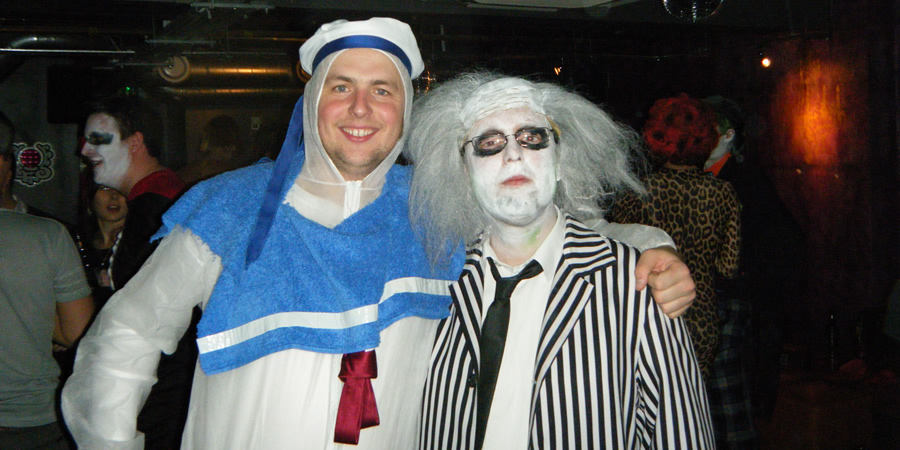 I strongly believe that a costume has to stay on until the end of the party. Who are these arseholes who arrive in a big impressive costume but then within an hour have stripped down to jeans and t-shirt? Here's one party where that rule really paid off. I had gone to this Halloween party as the Stay Puft Marshmallow Man and in order to maintain the right shape I'd stuffed my entire costume with about 400 pedal bin liners.
Now, I may have sweated my way through the night but in the end it paid off because in the cab on the way home my good friend Beetlejuice started to feel sick and I was suddenly able to start producing sick bags from within my person! It was like the worlds weirdest superpower! And that's why I firmly believe the costume should stay on all night!
---
Tom Parry's Fancy Dressed Life is on BBC Radio 4 on Wednesdays at 11pm. BBC Radio Player
Published: Monday 3rd April 2017