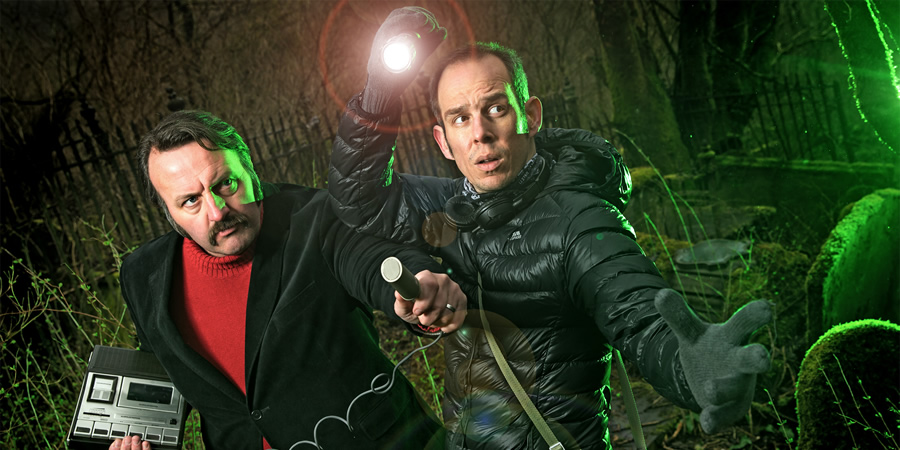 Another comedy also has this name.
Genre

Comedy

Broadcast

Channel

Episodes

Starring

Producers
Comedy entertainment series starring John Rutledge (aka Eggsy from Goldie Lookin Chain) and stand-up Mike Bubbins. The duo are on a mission: They're travelling the nation investigating some of our most unexplainable mysteries.
From Beddgelert to Pontypool, the series sees the duo looking into the world of ghost hunting, tracking big cats, digging up UFO crashes and tracing modern fairy sightings.
Each episode follows their rival perspectives on the answers to the genuine wonders that they encounter.
As a man of science and former PE teacher, Mike won't accept any explanation without evidence, but the open-minded John bases his perspective on whatever he reads on the internet.
"Since as far back as I can remember the search for the paranormal has played a great part in my life, whilst most teens were putting posters of transvision vamp on their walls at night, I was leaving my window open in an attempt to get abducted by aliens" says John Rutledge.
"Later on In life whilst fellow GLC band members would use the tour bus for wild parties I would often find myself scrambling to find a plug socket to power my laptop just so I could watch Arthur C Clarke's world of strange powers whilst in my pants."
Mike Bubbins also shares John's enthusiasm for the project. "The birth of The Unexplainers has given me the chance to educate everyone, everywhere in the world. I'm joined on my quest by John Rutledge, a naive, childlike, gullible fool, who thinks that if something can be imagined, by himself, or anybody else, no matter how far-fetched, then it must be real."
There are videos from some of Mike and John's adventures on YouTube
Production company

Laugh track

None
Broadcast details
First broadcast

Saturday 30th May 2015 on BBC Radio Wales at 1:30pm

Last new broadcast

Monday 28th October 2019 on BBC Radio Wales at 6:30pm

Last repeat

Saturday 9th November 2019 at 1:30pm