Ben Ashenden and Alex Owen are The Pin, a double act who have garnered much praise for their Radio 4 sketch show; a show which has separated itself from other sketch comedies thanks to the pair's unique writing style. Series 3 of The Pin is now ready to air, so we thought we'd find out more from the witty duo...
Hi Gents. How did you first meet?
Ben: Before I answer, I'd just like to formally invite Alex to be a member of The Pin. Well done mate, you've impressed me over the last few years, and I think you've got what it takes. Now: we met at University, when a mutual friend asked us to be in a sketch group. In the first meeting, Alex took it really seriously (more or less taking minutes) which I thought was sweet but ripe for ridicule. Luckily, he's still got the rigour today.
Alex: That's all true, yep. Sorry, what was that about inviting me to...
Ben: Next question please.
How did the name The Pin come about?
Ben: Along with a man called Mark Fiddaman, we put together a show that went backwards in time. It started with a guy getting shot, and each sketch went back a few minutes in the day, until you found out at the end that the whole chain of events had been set off by this guy stepping on a pin. When we became a double act we just stuck with it, as 'Ashenden and Owen' has about ten too many vowels to work.
You're back on Radio 4 soon for Series 3 of your sketch show. What can people expect?
Alex: Sketches, chat, efforts to entertain.
Ben: Someone who was in The Office is in it. And we satirically crucify Pinocchio, who's had it coming for decades. Complete idiot, and clearly a fake story.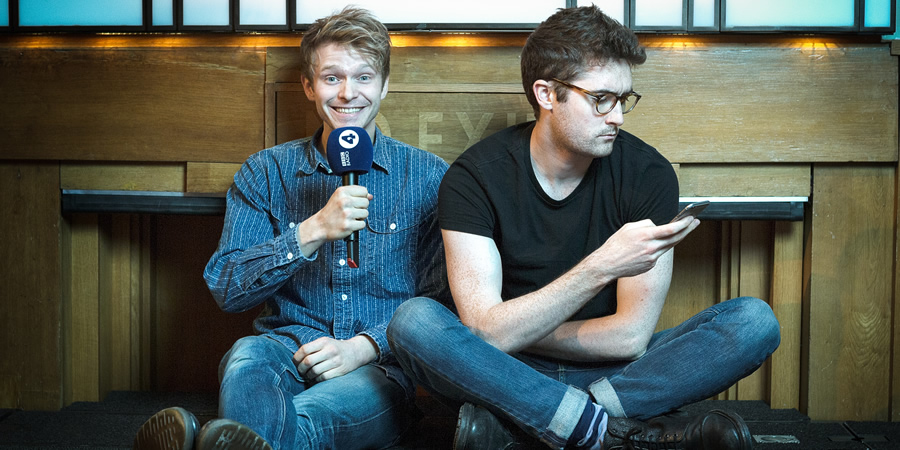 This new series will be going out in the 6:30pm slot. What are your thoughts on that?
Ben: Having the wider audience makes it feel in some ways like it's the first series. That's great, as I think it's also the strongest one we've made yet.
The episodes are twice as long now too, 30 minutes. That's a lot of material required! How long did it take you write the series?
Ben: I'm bad at this sort of thing. Alex? Was it 3 months or 6?
Alex: 5 from beginning to end I think, but sort of on/off. Maybe two-three days a week on average.
Ben: Lots of coffees if that clears it up. And teas didn't exactly get shunted into the long grass, mate.
Do you ever come up with great ideas for sketches that don't really work on the radio?
Alex: Occasionally, but there's usually a way to turn the joke into something audio-based.
Ben: That said, 'captain ghost' remains unconvertible.
Are you broadly in agreement about which sketches should make it into the script?
Ben: It's saccharinely easy actually. We've got a shared instinct for what feels right for us, that very rarely separates. That said, 'captain ghost' will be the opener for our next live show, and the closer as a reprise.
Alex: Really?
Ben: Yeah.
Alex: Tough to hear.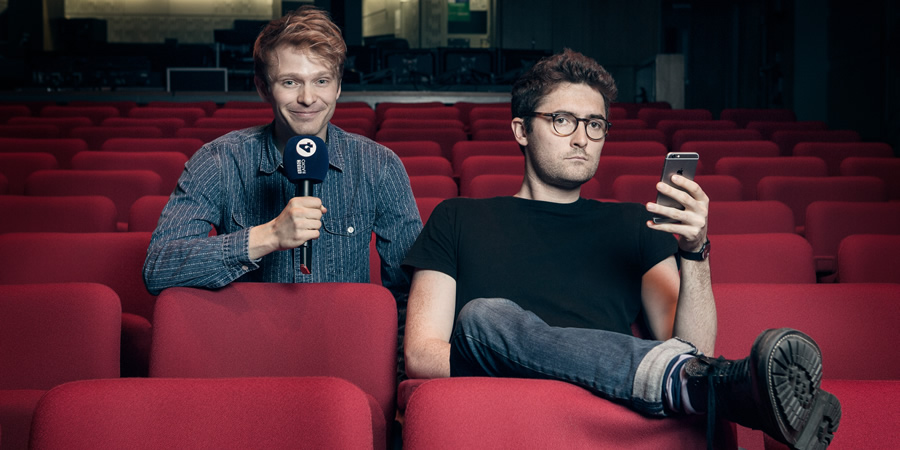 How do you start writing a sketch?
Ben: We pitch them as one liners to each other: "Mary Poppins taking her suitcase through airport security", "Rat wins skiing tournament but then exposed as racist and expert in clowning" etc. Then the other says "I like the Poppins one... but... what was that about a rat skier?" Whichever ones make the other laugh we write up before lunch. Edit them all by end of play, and return to them the next day.
Alex: I still think rat skier could work.
Ben: It does. Check your emails.
What's next for you?
Ben: Got lots of things on the slow simmer.
Alex: Yeah, it's in the oven on a low heat, so it's just warming up on a gradual...
Ben: 'Slow simmer' did the job, boy.
Alex: Yep.
Ben: A TV version of The Pin is obviously a goal.
Alex: We've also made an animated pilot we really like that hopefully might become a series.
Ben: And got a sitcom for the pair of us on the brew. Might even do a live tour next year.
Fish or Fowl?
Ben: Hard to give much insight on this, as it's a question I've added at the end of your pre-arranged questions. I guess fish? But it's not clear what the situation is. If, e.g., it's a competition for 'best local chicken' then obviously I'm not going to bring a haddock am I? Not unless I want to be considered 'a fool, and completely wrong.' Nah, I'd bring a big old chicken and say 'here you go. Weigh it.'
Alex: Fowl.
---
The Pin: Series 3 is broadcasting on Thursdays on BBC Radio 4 at 6.30pm. BBC Radio Player thepincomedy.com