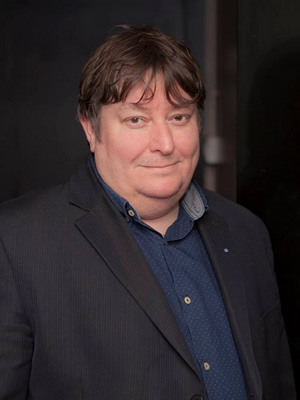 John Moloney shares his finely nuanced observations of life in his new four-part Radio 4 series. BCG finds out more below...
Hi John. Is it true that you knew you wanted to be a stand-up comedian as early as 14 years old?
Yes it is. I loved watching Les Dawson and Dave Allen, and I wanted to be just like them. Crafted, funny and intelligent material - something that I try to emulate!
You actually got started in comedy when you were 20... What were the first few years like?
The circuit was a lot smaller. Tiny rooms above pubs with terrible lighting, a rubbish PA system and sometimes only a handful of punters. You'd walk away with a fiver or a tenner. The best days of my life! It was so exciting.
Fast forward to now, how much has the comedy circuit changed?
The circuit is a lot slicker nowadays - and comedy is a career path for the more cynically minded. When many of us started out there was no five-year plan, it was just exciting to be doing something you loved and getting paid for it.
We spotted on your CV that you know German. Have you been to Deutschland to perform in that language?
My stories can translate directly into German as there are no puns or wordplay - so yes - I've performed in Hamburg and Berlin a few times - and even appeared on their highest rated TV chat show.
You've got years of material behind you, so how did you decide what to include in your new Radio 4 series?
There's old and new in the show - as the series is a loose journey through my career.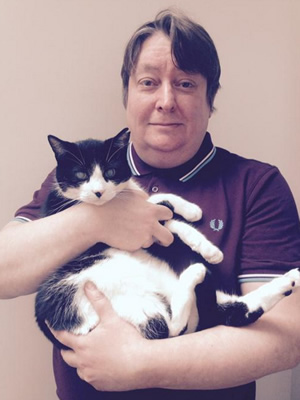 Was it fun to record the episodes, or a bit stressful?
It was a bit stressful as it's the first show I've done on Radio or TV with my name in the title! But the audience (at The Stand, Edinburgh) were so appreciative and up for it that it felt just like a lovely club gig that happened to be recorded for radio!
We're talking the evening before the first episode is due to go out... will you be looking online tonight to see what the reaction to it is?
I won't be looking at reaction, because just like any ordinary human being I get hurt easily and even the most minor criticisms stay with me for ages.
Fair enough! Your cat features in a story in Episode 1. Presumably he'll soon be a big star in the feline community?
Edward is the key to my comedic fortune. And he doesn't give autographs... 'cos he's asleep.
What's next for you John? Presumably you're starting to think about this year's Balham Comedy Festival, which you co-created in 2012?
Yep. 10th-18th July at The Bedford - we have a stellar line-up as usual and some great unknown people who one day will be stars. Like me, for example :)
'The John Moloney Show' is on Radio 4 at 11pm on Tuesdays.
For news on the 2015 Balham Comedy Festival line-up, join the mailing list at balhamcomedyfestival.com