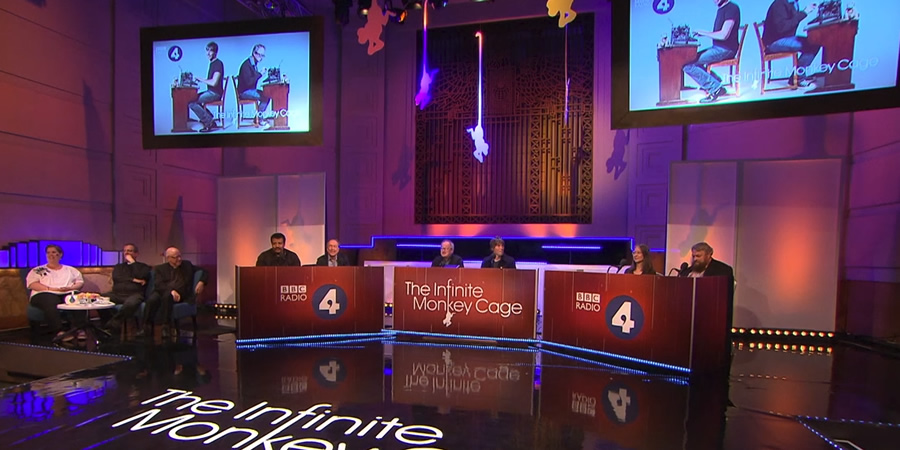 The Infinite Monkey Cage 100
Brian Cox
and
Robin Ince
celebrate their 100th episode with some very well-known monkey cage alumni returning to help them celebrate in style.
Further details
Brian Blessed, Eric Idle, Shappi Khorsandi, Dave Gorman and Andy Hamilton (to name just a few) take to the stage to consider what has been learnt since the first episode which aired back in November 2009.
Joining them on stage will be science royalty, including Alice Roberts, American astrophysicist Neil De Grasse Tyson, Professor Sue Black and Professor Fay Dowker, to look at the big scientific discoveries that have happened in the time since Brian and Robin first hit the airwaves, from the Higgs boson, to gravitational waves, to our understanding of how humans evolved. What epic discoveries might be made over the course of the next 100 episodes?
This episode was filmed. Watch it on iPlayer
Broadcast details
Date

Wednesday 11th July 2018

Time

9am

Channel

Length

60 minutes
Repeats
View more broadcast data
Help celebrate and promote British comedy by donating to fund more content and functionality. BCG Supporters get extra features in return, including this episode's further repeats data.
Find out more
Already a donor?
Sign in