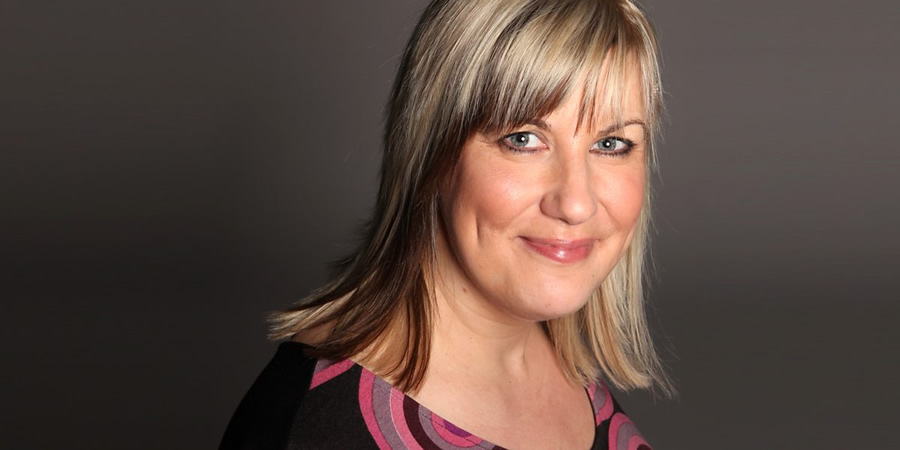 Genre

Stand-Up

Broadcast

Channel

Episodes

Star

Writer

Producer
What's the cost of feeling you have to want the same things as everybody else?
Is it every little girl's dream to be walked down the aisle feeling like a Disney princess, looking like she's been swallowed by taffeta? What if you're more Light Water Valley lass than Disney Princess? And are we all wired to be baby-making machines? Would we all be good parents? What if your children got your eczema and your husband's beard, but was a girl?
Kate Fox is a comedian and poet. She never wanted a big white wedding and got married in a lighthouse on a day that cost about £1000 in total. She's never wanted children either, rather spending her hard earned cash in Mango over Mothercare. The average cost of a wedding now is £24 thousand, and a child a whopping £222 thousand. What else could she spend that money on - (two thirds of a degree, a round the world trip or a waxwork of Tom Cruise?) Would she want to? Was it going to Girl Guides as a child that has put her off? Is there really such a thing as a maternal or paternal instinct and is there such a thing as the perfect formula for marriage or is it a tradition as outdated as Morris Dancing with only slightly fewer hankies and bells?
In this series for BBC Radio 4, Kate explores some of the things that she definitely does not want to have from the viewpoint of someone who cheerfully fails to meet most of them in many respects, but are things she feels society is constantly reminding her she should. She asks her audience to help her decide whether A Big White Wedding and Babies are things she should actually want.
In the second series, Kate explores further things in life she resolutely does not want to have: such as 'A Hollywood Body' and 'Middle Class Status'. Every day we are confronted with images of the perfect body, but are these unrealistic ideals? How guilty should you feel if you both agree that speaking out against the bodily exploitation of Miley Cyrus was an inspiring feminist move, and at the same time find yourself thinking that Sinead O'Connor would look ever so nice with a short bob? And what's wrong with putting ketchup bottles on the table and retaining flat vowels? Expect big laughs, a celebration of Northernness, and an attempt to answer one of life's taxing questions: what's the cost of wanting to be the same as everybody else?
Production company

Laugh track

Live audience
Broadcast details
First broadcast

Sunday 21st June 2015 on BBC Radio 4 at 7:15pm

Last new broadcast

Monday 26th June 2017 on BBC Radio 4 at 11:30am

Length of episodes

30 minutes

Last repeat

Wednesday 25th March 2020 at 11:30am
Supporters and subscribers get more
Additional content and tools are available across the site for Supporters and BCG Pro subscribers. On this page you can:
Already a donor or Pro user? Sign in