The brilliant Zoe Lyons has written and stars in a new Radio 4 sitcom pilot. She explains more in this interview.
Hi Zoe. Tell us about your sitcom pilot, No Gods, No Golf. What's it about?
It's set in Brighton and is about a criminal defence lawyer, called Zoe... what are the chances?
She is unattached, childless and works with some repeat criminals who seem to be doing better at life than she is. She is essentially trapped in a job that she is good at but no longer enjoys.
Her work colleagues are a challenge, her best friend is constantly tapping her for cash to fund nutty start up projects, and Zoe has reached that delicious mid-life stage where it all seems a bit pointless.
I think mid-life crisis are funny. I'm smack in the middle of my own at the moment and I am constantly amused by my own situation. They are cliched, upsetting but also rather entertaining if you allow yourself to see the funny side.
Why did you make your character a criminal defence lawyer?
I have a good friend in Brighton who is a criminal defence lawyer and one day over beers she jokingly said 'if you ever write anything, you should make the main character a defence lawyer' because she had so many stories and tales of incredible characters. That stuck in my head so when I came to write this, I thought 'why not?'.
It's a great device actually, because it allows for loads of new characters and scenarios as well as your recurring persistent offenders.
We think we're right in saying this is your first broadcast sitcom. How did you find the process of writing the show?
I couldn't have written this without the brilliant help of producer Barry Castagnola. I was completely clueless as to how to best to plot it all out, and Barry helped me so much getting a skeleton together, on which to build.
We would sit for a few hours bouncing ideas around and then I would go off and write it. I actually enjoyed the process enormously. I'd never even written dialogue before this, so I've learnt a lot.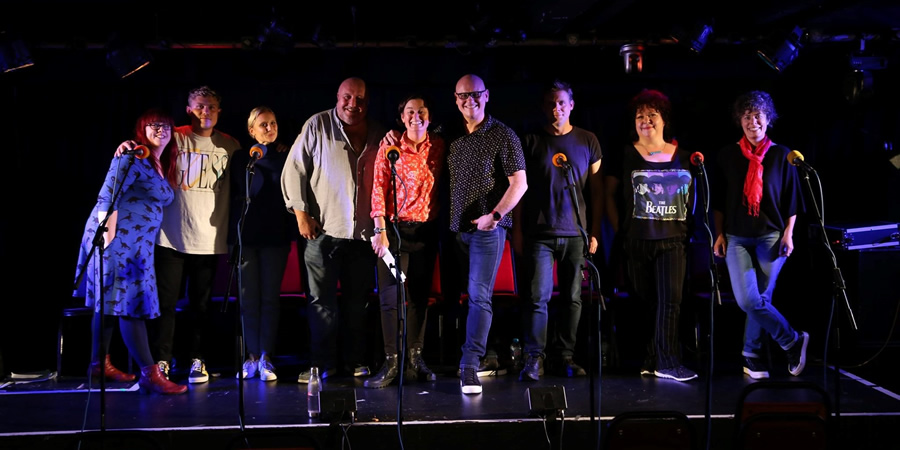 You've got such a great cast starring alongside you...
Oh, what a dream team they are! I have known some of the cast for years. Sue Vincent and I go back donkeys. We both had dreadful temp office jobs when we first met and were dreaming of being actors and comics. So it is rather lovely that years later we actually get to make something together.
How was it, recording it in front of a studio audience?
We weren't sure at first whether to do it in a studio or live, and I am so glad that Barry suggested recording at Brighton Komedia. It was totally the right choice because the live laughter adds so much to the record. I mean, thank god they laughed, because I wasn't actually sure how it would be received. When you write something you think it's funny but until you have released it into the wild you can never be really sure.
The show is set in Brighton, was recorded in Brighton and you live in Brighton...
I wanted it to be set in Brighton because the city itself has such a great character. It has its own look and ideas about things. I often walk around the city spotting people and situations and think "that's so Brighton". I'm not from Brighton originally but it absolutely, without doubt, my home; I love it and I love the people. There is a strong sense of community in the city and I'm very proud of that.
We detect from the show, based on the way your character reacts to her millennial nephew Grayson, you might not be a fan of the 'fad' food in the city though?
You guessed right. I love food, a lot... but I can't stand overly pretentious nosh. I went I to a coffee shop not so long ago where they were serving up some ridiculous drip filtered brew. I asked for sugar and the guy behind the counter said that they recommended drinking their coffee without sugar to allow the true flavours to reveal themselves. I recommended that he revealed the sugar.
It feels like there's plenty of scope for more episodes of the show. Do you have ideas of where you'd like to take it next?
We have plotted out the basics for four more episodes, so it would be absolutely brilliant if we got the opportunity to serve up more episodes. I like the idea of writing more, very much.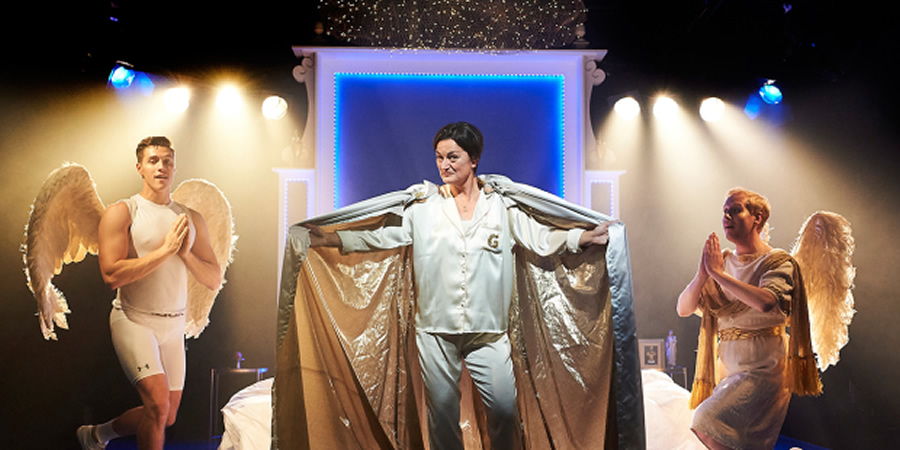 Aside from this sitcom, you've been busy appearing in the play Act Of God. How did you find that? What's next for you?
I have just finished a 7 week run at The Vaults playing God, King of the Universe, and I have loved it. It was a real challenge for me, I had a huge amount of material to remember and the show finished with a song and a big disappearing magic trick. I have loved it and my fellow cast members Tom Bowen and Matt Tedford we're so much fun to be with.
I am going to have a lie down for a few days to catch my breath and then it's back to writing more stand-up. It's been quite good for me to not have gigged for a few months, while the play has been on. It is refreshing to do new things and feel a bit rejuvenated.
And, fingers crossed, there will be more No Gods No Golf to write!