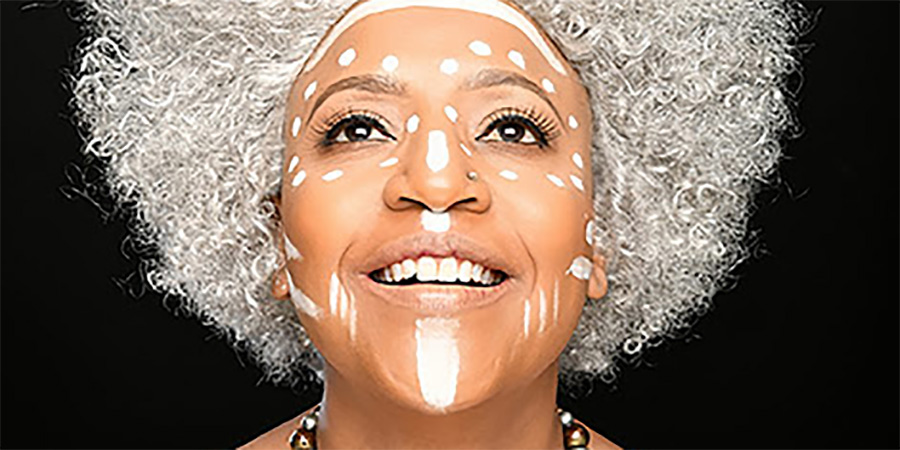 Genre

Stand-Up

Broadcast

Channel

Episodes

Star

Writer

Producer
Stand-up series based upon Njambi McGrath's live show Accidental Coconut.
The series is an exploration of what it is to have been born in a British colony and why do people, once subjugated by Britain, aspire to live there, and become British. Educated in the archaic system left behind when the British left Kenya (where she is from), Njambi's education was predominantly about dead white men. Her white man encased in a brown body mentality only changed after the death of her father brought about a self-reckoning. She concluded that she was the epitome of the derogatory term coconut. She is the 'accidental coconut' because, through no fault of her own, she was exposed and taught to embrace everything British whilst shunning everything Kenyan.
On this journey, Njambi discovers, herself, her parents, grandmother and the rich tapestry of the Gikuyu tribe who were progressive vegans but were way more inclusive than modern society. She makes the shocking discovery that her great grandmother was an alpha female who married four wives and had a town named after her. Horrendously her mother spent 8 years in a concentration camp from age 8 - 16 with her mother and sisters. In 1960 they were ordered to destroy their homes and were left on the side of the road homeless and penniless.
Production company

Also known as

Njambi McGrath: Accidental Coconut (Working title)
Broadcast details
First broadcast

Wednesday 22nd September 2021 on BBC Radio 4 at 11pm

Last new broadcast

Wednesday 22nd September 2021 on BBC Radio 4 at 11pm

Length of episodes

15 minutes