Susan Calman gets Radio 4 stand-up series
Susan Calman gets Radio 4 stand-up series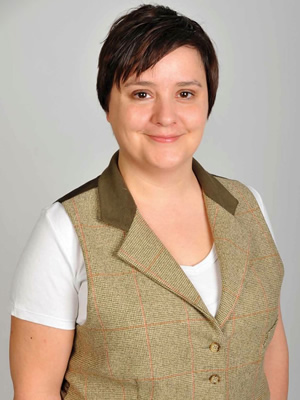 Glaswegian comedian Susan Calman has been given her own stand-up show by Radio 4.
The four-part Calman Is Convicted, which will be broadcast on the network early next year, is described as follows: "Susan Calman will explore, in her own inimitable style, stories from her life including her time on Death Row, why she finally wants to get married and what it really means to be Scottish."
Calman is fast becoming one of Britain's best known comedians. Since she quit her job as a corporate lawyer seven years ago, she has won a number of comedy awards and appeared on many radio and television shows, including Have I Got News For You and QI. She is also now a regular guest on Radio 4's popular topical panel show The News Quiz.
Calman Is Convicted, which will be made in-house by BBC Radio, is due to be recorded in front of a live audience later in 2012. Each episode will be 30 minutes long.
Talking to BCG about the news of this commission, Calman says: "I'm utterly delighted that Radio 4 have commissioned a series from me. Having appeared on the station for the past couple of years in shows like The News Quiz it's an absolute privilege to write and perform my own show for them. The show will be a collection of stories from my life and I can't wait to start telling them."
Other comedians to have previously recorded stand-up series for Radio 4 include Micky Flanagan, Josie Long, Jo Caulfield, Tom Wrigglesworth and Andrew Lawrence.
It is believed that Calman Is Convicted will partly be based on the comedian's latest live stand-up show, This Lady's Not for Turning Either. Calman, who has been openly gay since the age of 19, has described it as her 'most personal and political show yet' and addresses topics including gay marriage within the hour. Following a successful run at the Edinburgh Fringe, she is bringing the show to the Soho Theatre in mid-November for a two week run.
Additionally, British Comedy Guide can reveal the comedian is using her time in London to film Sandi And Susan Set You Straight - a taster tape for the BBC featuring stand-up comedy from herself and News Quiz host Sandi Toksvig.
Susan Calman is also now forging a career as an actor, with sitcom appearances to date including Dead Boss, Fresh Meat and How Not To Live Your Life. She is currently working on pilot scripts for a number of narrative comedies which have been optioned by various production companies.
Calman was one of the hosts of BBC Three's Edinburgh Fringe coverage this summer. Below is a video clip featuring her performing as part of the BBC's 2010 coverage:
Share this page