Two Episodes Of Mash moves to Radio 4
Two Episodes Of Mash moves to Radio 4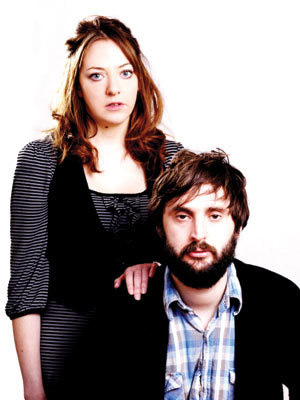 Radio sketch show Two Episodes Of Mash has been given a second series, British Comedy Guide understands.
The low-key surreal sketch show, written by and starring stand-up comedians Diane Morgan and Joe Wilkinson, will return for four more episodes later this year.
The format for the second series will remain the same, with surreal sketches linked together by studio chat. However, the show will move to BBC Radio 4, as the regular Saturday night comedy slot on Radio 2 is being scrapped in line with the corporation's 'Delivering Quality First' budget cuts programme. Two Episodes Of Mash looks set to be one of the only Radio 2 series to be kept on by the BBC.
Feedback for the first series was positive, with The Daily Telegraph labelling it "A very funny and understated comedy show", and the Radio Times pointing out the series had "glimpses of surreal genius".
A British Comedy Guide source says: "BBC Radio 2 are cutting back on their comedy dramatically but Joe and Diane's show is one of the few to be carried over onto Radio 4, which is testament to how good it is and the impact it had. The second series will be much like the first, with sketches and guests in the low key style that audiences of the first series loved."
Series 2 will be transmitted in a weekday 11pm - 11:30pm slot on Radio 4. The broadcast dates have yet to be confirmed, but it is likely to be scheduled during September. Like the first series, the show will feature a number of guest appearances. David O'Doherty and Radio 2 DJ Ken Bruce were regulars in the first series, with Jimmy Carr and Graham Norton also lending their voices to the show.
Series 1 is currently enjoying a re-run on Radio 2 on Saturday nights, with the fourth and final part due to be repeated at 10:30pm this Saturday.
Here is an animation of one of the sketches from Two Episodes Of Mash, which gives a flavour of the unique low-key, quiet, surreal style employed in the show:
Share this page