Dr Phil's Bedside Manner
Dr Phil Hammond presents Radio 4 comedy series celebrating NHS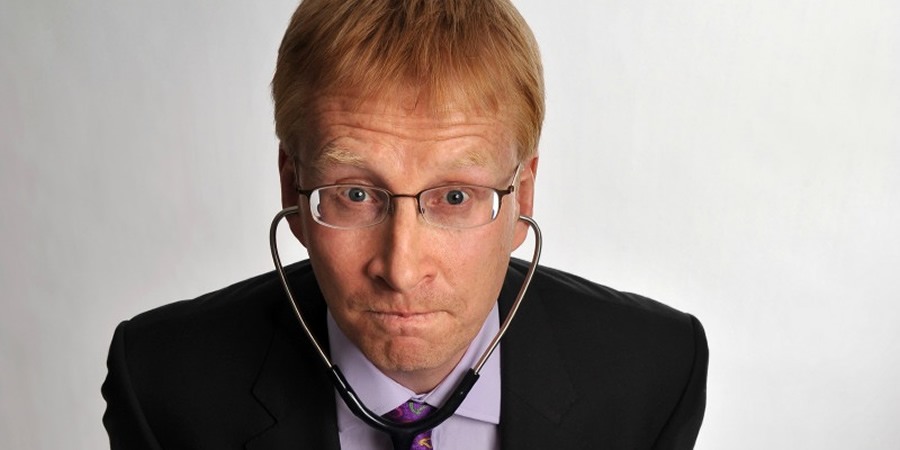 Comedian and doctor Phil Hammond has landed a Radio 4 series celebrating the NHS and is publishing a book compiling his columns for Private Eye magazine during the coronavirus pandemic.
With the working title Dr Phil's Bedside Manner, the radio series features Hammond interviewing staff, patients, volunteers and carers at the Royal United Hospital in Bath - where he works as part of a specialist team treating young people with severe fatigue - and then performing a show for them.
"So many brilliant people working so hard in the same hospital for so many years, many had never met each other before last night" the former GP tweeted after the recording.
Championing the NHS and aiming to "put the fun back into working for it", Hammond had earlier put out an appeal to his fellow health workers on social media: "Not sure if that's possible or even appropriate in the circumstances, but please tell me how you have fun at work, & what/who makes you laugh."
Set to air next month, Dr Phil's Bedside Manner is Hammond's latest Radio 4 commission. He co-wrote five series of the sitcom Polyoaks with David Spicer between 2011 and 2017, about a doctors surgery struggling with NHS reforms, starring Nigel Planer, Simon Greenall, David Westhead and Margaret Cabourn-Smith.
Appearing on Stephen Mangan's interview series The Confession for the station in April, Hammond, whose live shows and former double act with Fresh Meat star Tony Gardner have advocated for a culture of whistleblowing and acknowledgement of mistakes in the NHS, admitted that he was known as "Dr Fumblefingers" while working as a house surgeon and once left a patient with a surgical glove sutured to his head after an operation.
Hammond also recalled an excruciating moment when he misgendered a patient's mother and how he underestimated Covid's impact.
The satirist, who writes under the pseudonym "MD" in Private Eye, will publish Dr Hammond's Covid Casebook, a collection of his expanded, 2000-word columns during the pandemic on the 19th August.
From his initial scepticism about the pandemic, the book includes new cartoons and relates how he "spent 18 months trying to understand why I was wrong", with "what we knew at the time, & could've done better without hindsight".
---
For updates, click the button below.
Share this page