Geoff Norcott Radio 4 special
Geoff Norcott to record Radio 4 stand-up special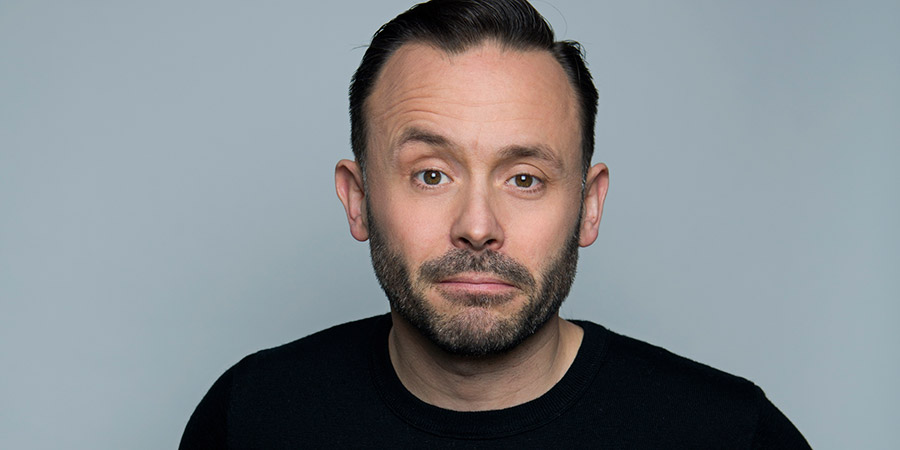 Geoff Norcott is returning to the BBC with a new Radio 4 stand-up special.
The right-wing comic, who was a regular on the corporation's satirical television show The Mash Report, axed last week, will be exploring the effect of the coronavirus pandemic on political convictions and ideology in It's OK To Change Your Mind.
Investigating his own confusion about a supposedly right-wing Government locking us up at home and being cheered for it by large parts of the Left, he will also ponder on the difficulty in championing a small state when the state is in the process of successfully rolling out a vaccine.
Recording remotely on 7th April (free tickets), the show will also see Norcott dissect his routine response to people asking if he regrets voting for a Conservative government - that he regrets not getting one.
Elsewhere in the topical special, he will reflect upon Remainers denouncing the EU over its vaccine response and Rishi Sunak's unlikely popularity as a Conservative chancellor.
The comic will also ask why the police's main role now appears to be questioning people sitting on benches while standing back from riots, and the consequences of statues and breakfast television hosts falling from grace.
It's OK To Change Your Mind is Norcott's fourth Radio 4 special after last year's Hates Being Told What To Do, 2019's Withdrawal Disagreement and 2018's Right Leaning But Well Meaning.
The programme is expected to air soon, ahead of Norcott's return to conventional touring with his show I Blame The Parents in September, and the publication of his first book in May, Where Did I Go Right? How The Left Lost Me.
---
For updates, click the button below.
Share this page