Pritchard-McLean on BBC Wales
Kiri Pritchard-McLean to host BBC Radio Wales show
Kiri Pritchard-McLean is to present a weekly show on BBC Radio Wales
She'll host the Sunday afternoon 1pm to 3pm slot each week, starting from 10th January 2021
She says: "I am elated that Radio Wales found some space for me on Sunday afternoons"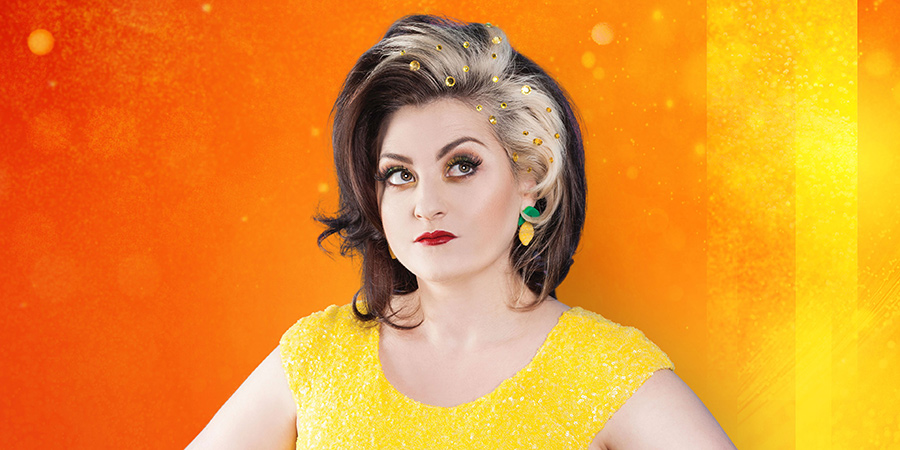 Kiri Pritchard-McLean has landed a regular show on BBC Radio Wales, on Sunday afternoons from 1pm to 3pm.
The BBC confirms: "Welsh comedian Kiri Pritchard-McLean will present a new show with great music and chat every Sunday at 1pm from the BBC studios in Bangor. Listeners can expect to hear from Kiri's comedy friends to bring a smile to your face every weekend."
The news follows on from the comedian hosting a series of shows on the station during the summer.
Pritchard-McLean says: "I had so much fun with my Radio Wales show in the summer, speaking to funny friends, chatting to the brilliant audience and playing absolute bangers. So, I am elated that Radio Wales found some space for me on Sunday afternoons. I'm so excited to get back to the studio in Bangor and not just because it means my boyfriend has to cook the Sunday roast."
The new weekly show starts on Sunday 10th January 2021.
The show is one of a number of schedule changes announced by BBC Radio Wales today. Weather presenter Behnaz Akhgar joins the station for a Monday to Thursday afternoon programme, The Late Show With Eleri Sion launches on Monday 11th January, and Steps star Ian H Watkins will present Friday Night H from 10pm - 12.30am from 15 January.
BBC Radio Wales boss Colin Paterson comments: "We're all looking forward to 2021, for so many reasons. We're delighted to be adding to our team with presenters who love Wales and know how to have fun."
Today's news further cements Kiri Pritchard-McLean's relationship with BBC Radio Wales.
As reported by BCG in October, she has written sitcom The Learners for the station.
Focusing on a group of people embarking on a journey to learn Welsh, the pilot features Les Dennis, Mick Ferry, Janice Connolly, Tudur Owen and Kath Hughes. It is expected to be broadcast in early 2021.
Pritchard-McLean received this year's Caroline Aherne Bursary from the BBC to develop her writing. She is also the host of Radio 4 Extra sketch show Newsjack, and has recorded forthcoming stand-up specials Appropriate Adult and Egg-sistential Crisis for Radio 4.
---
For updates, click the button below.
Share this page