Bravo Two Charlies Series 3
Bravo Two Charlies returns to Radio Wales for Series 3
Bravo Two Charlies, the radio sitcom set in police squad cars, is to return for a third series
The writers say "We are chuffed to bits to be bringing these dangerous lunatics back"
Series 3 will air on BBC Radio Wales in 2021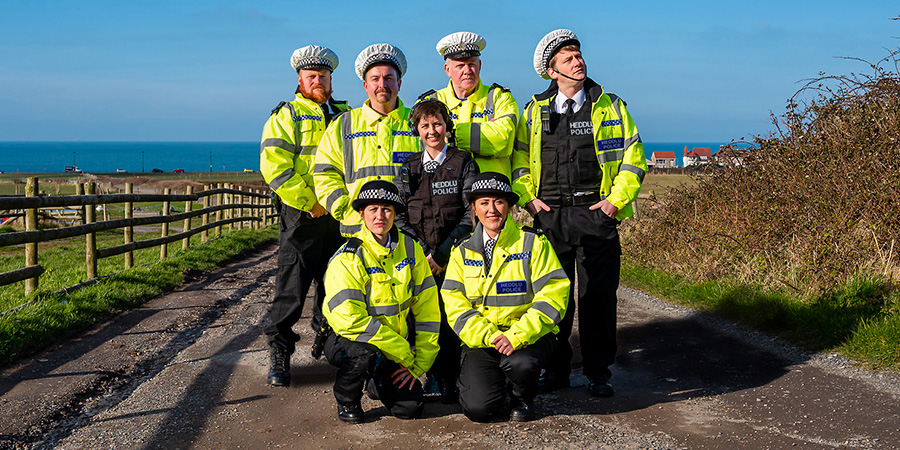 Police-based sitcom Bravo Two Charlies is to return to BBC Radio Wales for a third series.
Talking about Series 2, which was broadcast in May, the producers say: "The programme proved hugely popular not only in Wales but across the UK, with the show being one of the most downloaded Radio Wales programmes on the BBC Sounds app."
Bravo Two Charlies, which launched in January 2019, follows three North Wales Police squad cars "on their far from routine shifts".
Writers Matt Leys and Martin Trenaman say: "We are chuffed to bits to be bringing these dangerous lunatics back for another shift. Be afraid, north Wales. Be very afraid."
Rhys ap Trefor, Laura Dalgleish, Rhian Green, Sion Pritchard, Simon Holland Roberts and Sarah Breese are all expected to reprise their roles for the new set of episodes, alongside Trenaman.
Steve Doherty of Giddy Goat Productions comments: "This is such a great team of talented writers and performers. We recorded the last series 'on location' at an owl sanctuary in north Wales. It was literally a hoot from beginning to end."
Leys and Trenaman add: "We're really looking forward to socially distancing with our amazing cast again in the very funny air of Llandudno. It's the best place in the world to make a comedy show, and this time we'll be bringing a superyacht, a lost parachutist, a haunted police car and some Druids. Recording on location means you can literally hear the wide-open spaces of north Wales. And the owls. Really quite a lot of owls."
The six episodes in Series 3 of Bravo Two Charlies will air on BBC Radio Wales in the summer of 2021. The first two series are available to stream via BBC Sounds.
To coincide with the second series, Martin Trenaman wrote a recording diary for British Comedy Guide to publish. Read
---
For updates, click the button below.
Share this page