The Thirteen Million Club
Lost Voice Guy to host Radio 4 showcase of comedians with disabilities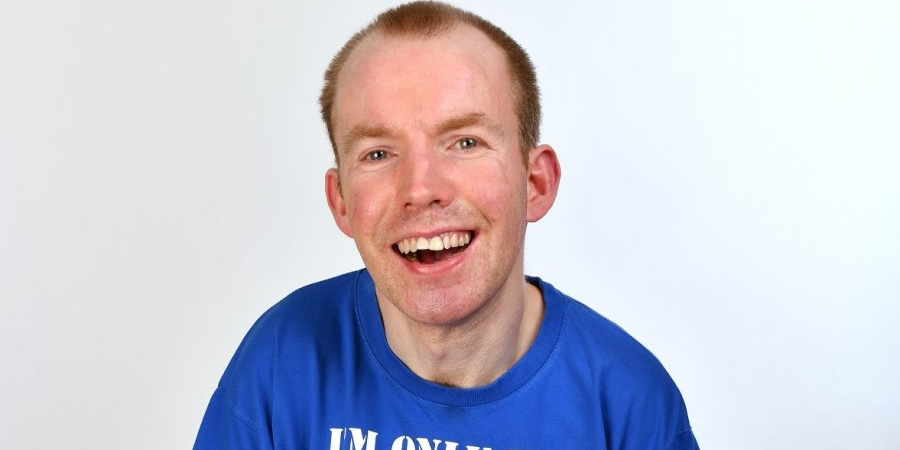 Lost Voice Guy is to host a Radio 4 stand-up showcase of comedians with disabilities.
The Thirteen Million Club will feature a line-up that, alongside the former Britain's Got Talent winner, aka Lee Ridley, includes Tanyalee Davis, Don Biswas, Jamie MacDonald and Jess Thom.
The 30-minute show will air next month, to coincide with the 25th anniversary of the Disability Discrimination Act, which criminalised discrimination against disabled people in many areas of life.
Recording online on November 4th, the show is named after the finding by the charity Scope that more than 13 million people in the UK identify as having some kind of disability, yet 50 percent of British adults say they don't know any disabled people.
"This is a remarkable snapshot of the contrast between the part the disabled play in our society, and the amount of attention we collectively pay to them" the show's producers say. "The Thirteen Million Club is a bold, ballsy backlash against this tendency - a stand-up showcase which shines a light on large pockets of the country we don't hear from enough - either on the radio or anywhere else."
Ridley, whose sitcom Ability ran for two series on Radio 4, was also named as part of the Shaw Trust Power 100 today, a list of the 100 most influential disabled people in the UK.
Last month Thom, who regularly performs as her alter-ego Touretteshero, was one of a number of campaigners to accuse the mayor of London, Sadiq Khan, of failing people with disabilities by excluding them from the 30-strong London Recovery Board, set up to co-ordinate planning for the capital's long-term recovery from the coronavirus crisis.
Thom said that her "life, work and community" had been "drastically impacted" both by COVID-19 and some of the steps taken to recover from it, and she called on the mayor to "urgently" add people with disabilities and disabled-led organisations to the board.
The Thirteen Million Club has been commissioned as part of the BBC's Exploring Disability Through Art series, which also features comedian and actor Liz Carr delivering a 15-minute dramatic monologue as part of Crip Tales on BBC Four, a six-part series curated by Mat Fraser, capturing a pivotal moment or event that forever changes the central character.
Tickets to be in the audience for The Thirteen Million Club, which will be BSL interpreted, are available from lostintv.com
---
For updates, click the button below.
Share this page