Rosie Jones Box Ticker 2
Rosie Jones to return to Radio 4 for more Box Ticker shows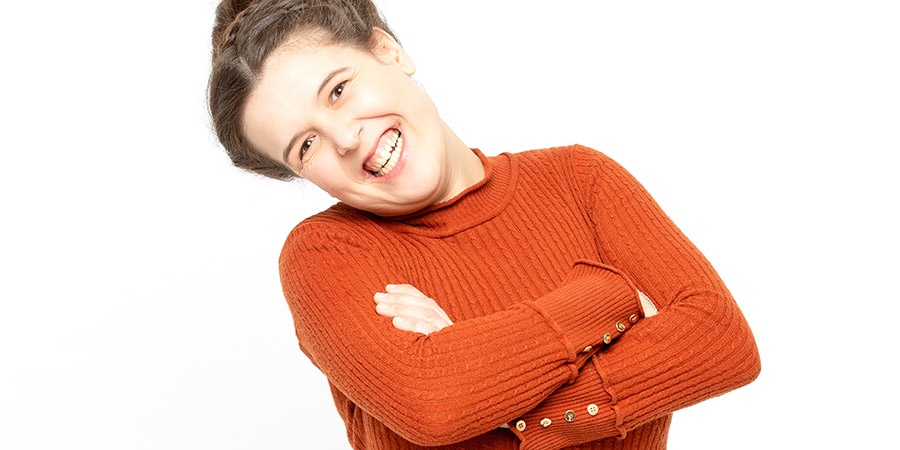 Radio 4 has ordered a second series of the stand-up show Rosie Jones: Box Ticker.
The first series of the show aired in April and May, and now the station has commissioned the comedian to make more episodes.
Producers Dabster Productions confirm: "Rosie is a triple threat. She's northern, she's disabled and she's a prick. After becoming Radio 4's 'Comedy of The Week' Rosie is now ready to let her scathing, often dark stand-up comedy speak for itself again.
"Every day she is faced with a new audience, and each day she negotiates and manages the expectations of strangers. It's hard being northern after all. Some may expect Rosie's ataxic cerebral palsy to colour every interaction she has, but she's past that and rightly expects society to move at her pace too."
Producer Richard Melvin comments: "This series is about Rosie's view on the world, her experiences with friends and her aspirations in life. It's about her failings and flaws, her personality traits and reactions. Of course, her unique prism features difficulties and events that you or I may not be faced with, but this show isn't about disability, it's about getting a new perspective on the world from one of the sharpest wits we've seen in the last two years.
"Challenging comedy? Yes, but because of who she is, not what she has."
The second series will be broadcast on Radio 4 in 2021.
---
For updates, click the button below.
Share this page