Michael Spicer sitcom series
Radio 4 orders Michael Spicer sitcom series
Following on from the pilot, Radio 4 has ordered a series of Michael Spicer: Before Next Door
The semi-autobiographical sitcom follows Michael Spicer's character as he attempts to quit his job
Spicer says: "This show is hugely important to me as it's about the unorthodox route to becoming famous"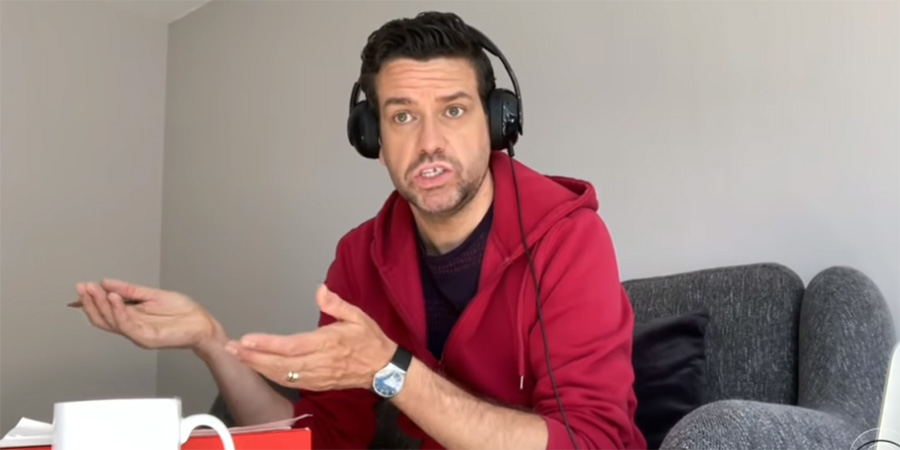 Radio 4 has ordered a series of Michael Spicer: Before Next Door, the semi-autobiographical sitcom created by The Room Next Door star.
A pilot episode was aired in June, and now Radio 4 has ordered a full series of the show.
The producers say: "In a big win for an ordinary man who managed to gauge the temperature of a nation - and get under the skin of people in power too, this is Michael's first authored series for a broadcaster, commissioned after a successful pilot episode that aired earlier this year."
The semi-autobiographical series, devised by Spicer and developed with long-term collaborator Matt Tiller, who produces the show with Starstruck Media, explores what happens when a part-time comedian suddenly becomes a global Internet sensation.
In real life, Spicer has become globally recognised for his advisor-in-the-ear sketches which sees him offer fictitious support to flailing politicians through a secret earpiece during press conferences and public appearances. His social media sketches have amassed over 50 million views in the last 12 months, with his name even being brought up in Parliament.
Talking about the four new episodes, the producers tease: "The sitcom series will pick up where the pilot episode left off, with Michael desperately hoping to quit his day job as a copywriter for a kitchen worktop company, after 20 years of creating online comedy under the radar. Will comedy ever pay the mortgage? Michael's wife Roberta continues to drive her anxiety-ridden husband forward."
Michael Spicer says: "This show is hugely important to me as it's about the unorthodox route to becoming famous. It's a look at what happens when a largely unsuccessful comedian riddled with anxieties (me) copes when he starts appearing on chat shows and attending award ceremonies. The last year of my life has been incredible, chaotic, surreal and peppered with moments of hysteria. I hope that's what the series will be too."
Producer Matt Tiller comments: "After many years of developing ideas with Michael that never quite made it, it's so exciting to think the hard work is paying off. Producing the pilot with Starstruck was hugely satisfying - now we get to make a full series with one of the finest comic minds around and I am delighted."
Starstruck creative director James Delow notes: "Michael has had such a huge impact on the British public throughout the coronavirus lockdown so to bag a full series with the man himself for Radio 4 is a proud moment for us and incredibly exciting. Starstruck has previous success helping transition new comedians from digital to broadcast and we're delighted to be part of that journey with someone as talented as Michael."
Last week The Daily Show was accused of "ripping off" Spicer's Room Next Door idea.
Spicer has just published The Secret Political Adviser, his debut novel which imagines the life of a secret political adviser working with clients such as Boris Johnson, Prince Andrew and Donald Trump.
He's also recently revealed The Room Next Door Tour, which will run from March to May 2021. Dates and Tickets
Michael Spicer: Before Next Door will be on Radio 4 in 2021.
---
For updates, click the button below.
Share this page