Imran Yusuf on Radio 4
Imran Yusuf to record Radio 4 stand-up show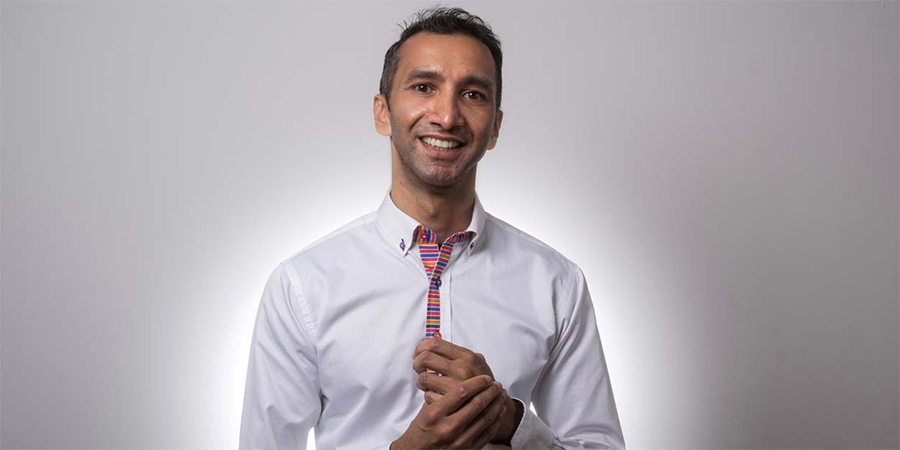 Imran Yusuf is piloting a Radio 4 series about identity, British Comedy Guide can reveal.
Provisionally titled Relabelled, the stand-up showcase will see the comic analysing how he and others perceive him.
The pilot, which was supposed to air earlier this year but was postponed because of coronavirus, will record shortly to air on 17th January. It focuses on Yusuf exploring what it means to be a man and how his perception of that identity has changed over time.
He is testing out material for the show tonight at Top Secret Comedy Club in London.
If Relabelled is picked up for series, future episodes will focus on Yusuf's identity as an Indian-Kenyan-British Muslim and as a gamer, Liverpool football fan and comedian.
"We wanted to do a series about labels" says the pilot's producer Alison Vernon-Smith, whose credits include bringing Bridget Christie, Alfie Moore and Andrew O'Neill's stand-up to Radio 4.
"It's about how you don't always get to choose what labels you're given, but what influence you can have on how you interpret, deal with or change them."
In the pilot, "we're looking at how you decide what sort of man you want to be" she continues. "For Imran growing up, Jackie Chan was one of his heroes and it was important in the playground to be seen as strong. But when you enter adolescence, your view of that changes."
A former video games tester, Yusuf's entry into comedy coincided with him "realising that the woman he was interested in was never going to be interested in a geeky bloke. Even the definition of what it means to be a strong man changes, to someone who is compassionate, thoughtful and funny, the sort of person he wants to be."
Yusuf is a "very self-analytical person, he re-evaluates all the time" suggests Vernon-Smith. "That's partly why I wanted to work with him."
His stand-up fits the brief of Radio 4's Sunday night stand-up slot she adds. "Writing a Radio 4 show like this is a very specific beast, it takes a huge amount of work and it's very hard" she maintains. "It's got to be very gag-heavy but in this particular kind of stand-up show, there's a story at the heart of it that comes from your personal experience."
The pilot must be recorded by Christmas. But they are waiting to the last possible minute to try to ensure that they can have a studio audience.
---
For updates, click the button below.
Share this page