James Veitch on BBC Sounds
James Veitch's show to remain on BBC Sounds despite rape allegations
Update:
The show has been removed from BBC Sounds.
Story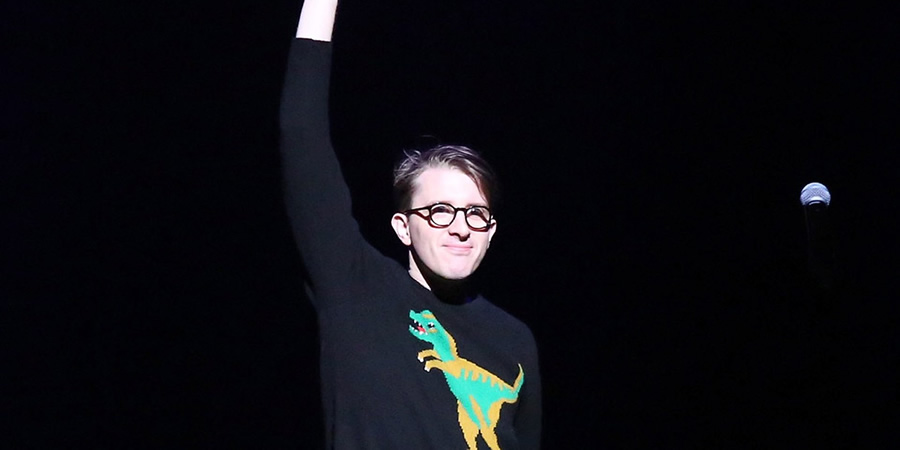 Radio 4 is resisting removing James Veitch's Contractual Obligation from BBC Sounds after the stand-up comic was accused of multiple rapes and sexual assaults.
The allegations against James Veitch were published yesterday in a story by The Hollywood Reporter, which spoke to a number of women who had studied at the Sarah Lawrence University in New York at the same time as the English comic, about attacks that allegedly occurred there between 2008 and 2010.
Veitch has been dropped by his US agency, WME, his new comedy special has been taken off HBO Max's platform and he is reportedly set to be edited out of a series he was hosting for short-form streaming service Quibi.
A BBC spokesperson told British Comedy Guide: "The series is online as part of our archive of radio programming and it is not currently in production. Any future programmes will be kept under review."
The comedian, who made three series of Contractual Obligation in the last two years, denies the allegations.
The women had shared their stories on Facebook, and said they alerted Team Coco, Conan O'Brien's production company which shot the HBO special.
HBO Max told THR: "We were deeply disturbed to learn of these allegations of unacceptable behaviour by James Veitch and will be removing the special from our platform for now."
Team Coco added that they took the allegations "very seriously" and supported HBO Max's decision.
Veitch came to prominence for his shows engaging in correspondence with email scammers, culminating in a 2016 TED Talk which has attracted almost 62 million views. Last year he hosted Bafta's prestigious Britannia Awards in Los Angeles.
Share this page