Infinite Monkey Cage remote
Infinite Monkey Cage to trial remote virtual audience recordings
The BBC is to trial a system in which the laughter of an audience watching a recording remotely can be recorded
Zoom will be used on Monday during a recording of Radio 4 comedy The Infinite Monkey Cage
Audience members will watch the recording through the application, taping and feeding their laughter back to producers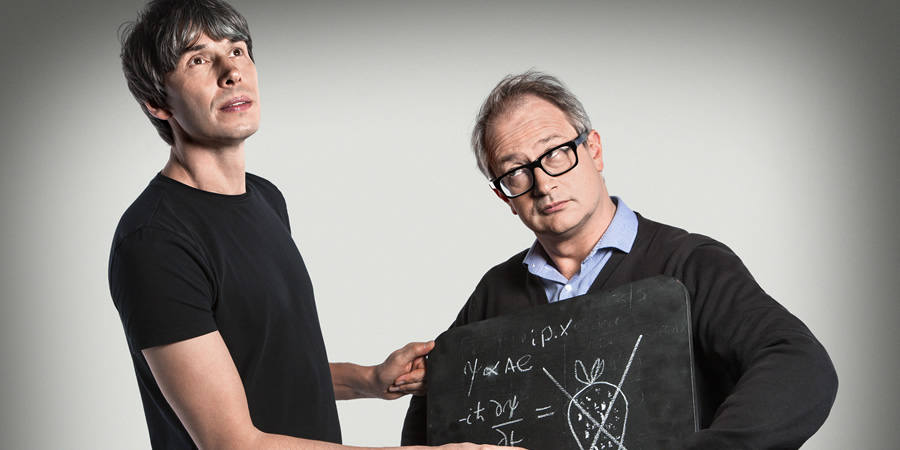 Radio 4 panel show The Infinite Monkey Cage is to be the first to trial a BBC remote virtual audience recording.
Audience members will be able to watch the show being recorded on Monday via Zoom, with producers capturing their laughter to include in the broadcast programme.
The BBC confirms: "Professor Brian Cox and comedian Robin Ince are joined by some very well known celebrity science enthusiasts, and scientists, for a witty irreverent look at the world through scientists' eyes, in the first ever trial of a BBC remote virtual audience event!"
The recording is due to take place on Monday (1st June) from 5pm. An online application form to be involved in the audience is available until 10pm on Sunday, with tickets then set to be allocated by a random draw.
Giving instructions to those who apply, the BBC explains: "Successful applicants will be invited to watch and listen to this live recording using Zoom, allowing you to see and hear the presenters and panellists.
"In order for the BBC to be able to record your reactions throughout, you will also be given access to our Virtual Audience Recording system, which will need to be opened in an up-to-date version of Google Chrome on a PC or Mac (tablets and phones are not currently supported). In an exciting first for BBC Shows, you will be able to hear reaction from all other audience members live, so we hope that even though you are probably sitting at home, we can try to recreate the feeling that you're part of a live audience!
"Audience members will be encouraged to react in the same way you would in a theatre - laugh, applaud and react whenever you want to, and when we mix everything together it will sound amazing!"
Should the trial be successful, it is likely other BBC comedy shows that are normally recorded in front of a live audience will adopt the technology too.
Dead Ringers is due to return to Radio 4 on Friday 12th June, with The Now Show expected to follow its run.
---
For updates, click the button below.
Share this page