Now Wash Your Hands
Radio 4 launches comedy show reacting to coronavirus isolation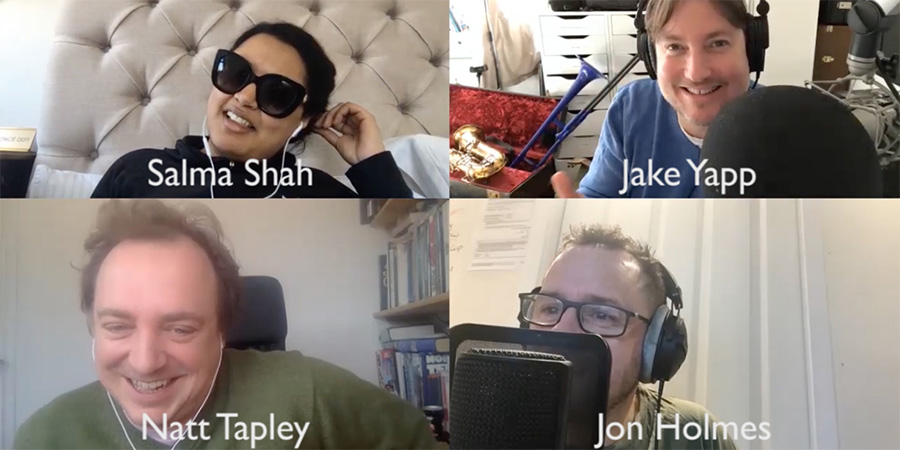 Radio 4 has scheduled Now Wash Your Hands, a new comedy show and accompanying podcast in which four hosts invite comedians to share their isolation experiences.
The six-part series will begin on the station on Thursday 2nd April at 11pm, with the show available as a podcast on the same day too. Mini bonus episodes will also be available on BBC Sounds, with accompanying video clips on social media.
The half-hour episodes are being compiled and hosted by Jon Holmes, Salma Shah, Jake Yapp and Natt Tapley, who will be working from their homes.
The station explains: "Radio 4 is inviting some of the biggest comedians in the UK to share their isolation experiences including David Baddiel, Miranda Hart, Rufus Hound, Rachel Parris, Marcus Brigstocke, Matt Lucas, Tez Ilyas and Mel Giedroyc.
"Each episode of Now Wash Your Hands will see the team 'drop in' on homebound guests and comedians who aren't able to do their usual shows and simply have nothing better to do other than talk over their dodgy internet connections."
The programme is a last minute commission for Unusual Productions, which also makes the station's new topical comedy format The Skewer. The series will replace a repeat run of Skype-based stand-up format Welcome To Wherever You Are which had been scheduled in the slot.
---
For updates, click the button below.
Share this page