H2G2 at 42
Radio 4 Extra to celebrate 42 years of Hitchhiker's Guide
Radio 4 Extra is to celebrate the 42nd anniversary of sci-fi sitcom The Hitchhiker's Guide To The Galaxy
It has scheduled five hours of programming on Sunday 8th March from 8pm
Highlights will include new discussions about the show, and a look at Vogon Poetry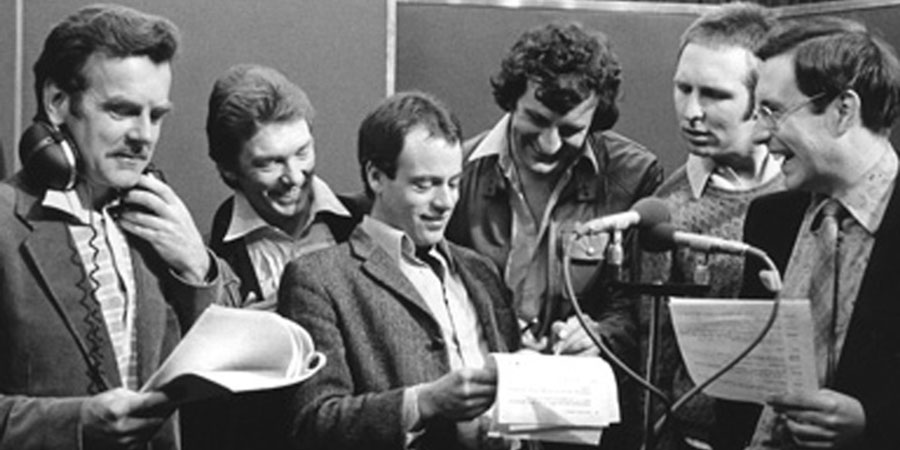 Radio 4 Extra is to celebrate the 42nd anniversary of sci-fi sitcom The Hitchhiker's Guide To The Galaxy with a series of programmes.
Whilst in most cases the 42nd anniversary of a programme would not be a notable date, fans of the show will be aware writer Douglas Adams famously declared in the show 42 to be the "answer to the ultimate question of life, the universe, and everything."
The digital station is planning to celebrate the comedy from 8pm on Sunday 8th March, exactly 42 years since it was broadcast on the radio (8th March 1978).
The Hitchhiker's Guide To The Galaxy Is 42 will see, over five hours, presenters and fans Dan Mersh and Helen Keen talking all about the show, as well as introducing specially made features and archive programmes. The programming block will include a repeat of the original series in its entirety.
New programmes across the evening will be:
We Love H2G2 - Brian Cox, Robin Ince, Lucy Porter, Angela Barnes and Neil Sleat share their affection for Douglas Adams' sci-fi comedy.
Vogon Poetry Extra - The poet Daljit Nagra discusses Vogon Poetry. Should it be lauded as the third worse poetry in the universe?
Geoffrey McGivern - The original Ford Prefect, Geoffrey McGivern, talks to Dan Mersh and Helen Keen.
No Such Thing As A Babel Fish - The QI Elves and fact hunters, Dan Schreiber and Andrew Hunter Murray, investigate some of Douglas Adams' predictions and inventions.
Why 42? - The stand-up mathematician Matt Parker, from Festival Of The Spoken Nerd, delves into the rich significance of the number 42.
Bookclub: Douglas Adams - Dan Mersh and Helen Keen talk about the late Douglas Adams ahead of a special edition of Bookclub featuring The Hitchhiker's Guide To The Galaxy creator.
In addition to the evening of special programming, there will also be a special Podcast Radio Hour on Friday 6 March, exploring the best sci-fi comedy podcasts and Series 2 - 6 of Hitchhiker's Guide To The Galaxy will be brodcast every Saturday at 6pm from 14th March.
---
For updates, click the button below.
Share this page