Radio 2 Funny Fortnight
Radio 2 reveals Funny Fortnight pilots
Radio 2 has revealed a raft of comedy pilots, which it'll broadcast between 21st and 29th March
There will be two sitcom pilots: guest house set Always June and retired football manager comedy Jock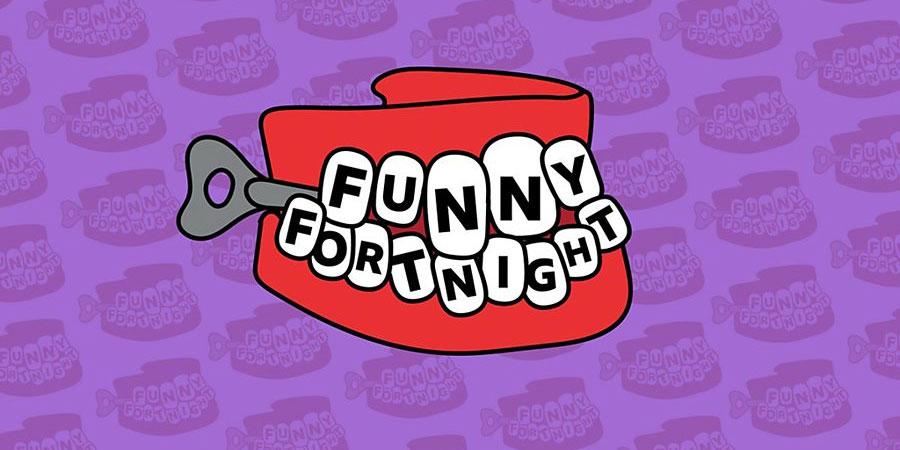 Radio 2 has revealed a raft of comedy pilots, which it will broadcast under the Funny Fortnight strand. The shows will be broadcast across Saturday 21 - Sunday 22 March, and Saturday 28 - Sunday 29 March 2020.
Robert Gallacher from Radio 2 says: "Radio 2 is delighted to be bringing this special season of programming to air this Spring. From emerging talent to treasured favourites, there's something to entertain all our listeners across the UK."
Talking about the success of previous pilot initiatives on Radio 2, the BBC adds: "The station has a proven history in nurturing some of the country's best comedic talent, with Miranda's hit TV show starting life on the station as Miranda Hart's Joke Shop in 2007.
This year's pilots are...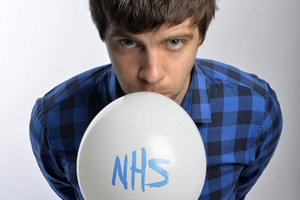 A chat show with "a unique twist". Real-life doctor, Dr Ed Patrick, interviews celebrities about their medical history as well as their current concerns and worries.
The BBC says: "With an excellent bed-side manner, Dr Ed offers a funny insight into the world (and hang-ups) of his guests."
In the pilot episode he interviews Charlie Brooker and Sindhu Vee. Black Mirror creator Brooker has a deep-seated horror of vomiting and once ignored an infected insect bite because of his almost fatal devotion to the writer's deadline. Meanwhile, stand-up comedian Vee is a self-confessed 'full-blown, all-systems-go hypochondriac', and has had a fibroid for so long that she's given it a name.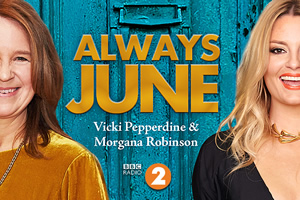 Vicki Pepperdine and Morgana Robinson are the creators and stars of Always June, a sitcom delving into the life of eccentric landlady June Pursglove (Pepperdine) and the motley group of lodgers in her seafront lodging house.
With June's bills mounting up and the house falling into disrepair, self-monikered femme fatale and wannabe business guru, Karen Buckle, (Robinson) has her hopes set on a life away from the boarding house when aspiring novelist Becky (Emma Sidi) arrives. The cast also includes Janine Duvitski, Paul G Raymond and George Fouracres.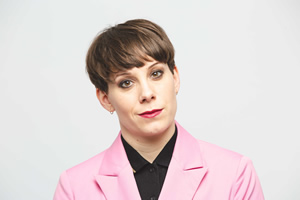 A comedy entertainment show built on personality tests. Suzi Ruffell hosts as Ahir Shah tests guests Tom Allen and AJ Odudu and reveals the results. They'll get the answers to pressing questions such as what body part they would be, which famous billionaire they are most like and what they would do in the event of a dinner party disaster.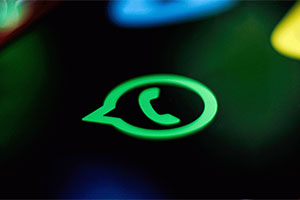 We're all in social media group chats, sharing a stream of our private thoughts, updates and lols. But are the group chats of the stars just like ours? Celebrity Groupchat is a comedy show that finds out just what celebrities chat about in private by bringing together four familiar faces in their very own 'celebrity groupchat' to shoot the breeze, share their lives and let the hilarity ensue. The guests will be announced soon.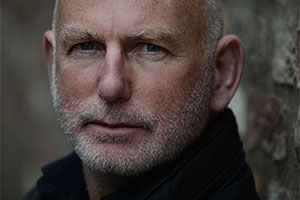 Sitcom about a retired football manager. Until today, Jock was one of the world's most successful football managers, but this is his first day of retirement. Without the beautiful game to keep him going what will he do with his time, and how will he avoid the irritating friends, family and neighbours he suddenly finds himself surrounded by?
The show has been written by Greg Hemphill and Donald McLeary and stars Outlander's Gary Lewis. The cast also includes Maureen Beattie, Robin Laing, Anne Kidd, Richard Conlon, Anita Vettesse, Julie Austin and Gabriel Quigley.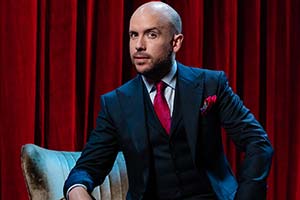 A comedy panel show in which host Tom Allen and his celebrity guests James May, Stacey Solomon, Daliso Chaponda, Russell Kane, Sophie Duker and Rhys James dissect and analyse language, foreign cultures and everything in between that gets misunderstood.
With insights from linguistics expert Dr Laura Bailey, the show will demonstrate "how language can not only bring us together, but also create national outcry; and that though some words may be a term of endearment in some cultures, they can be a damning insult in others. From untranslatable words to seemingly nonsensical idioms to some of the greatest insults ever created, this show will peel back the layers to reveal the secret quirks of communication."
---
The Funny Fortnight season will also feature Bitch, Bitch, Bitch, a BBC Sounds podcast hosted by Matt Lucas about the unpleasant side of the jobs we all wish we had. The BBC says: "big-name West End actors, glamorous flight attendants, acclaimed chefs; they'll give you the gossip you never knew you needed about these aspirational professions."
Also due to broadcast on Radio 2 soon is Patrick Kielty's Comedy Heroes. The stand-up comedian will interview Steve Martin and Martin Short in the show due to broadcast on 29th February and Mel Brooks on the 29th March.
Share this page