BBC Radio Christmas highlights
BBC Radio reveals festive comedy highlights 2019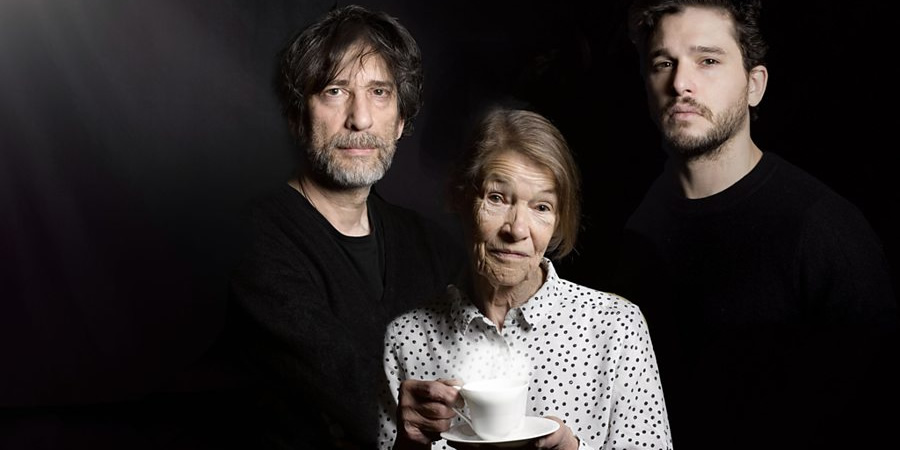 BBC Radio has revealed its Christmas highlights for the 2019 festive season. The comedy shows on BBC Radio 4 include...
Austentatious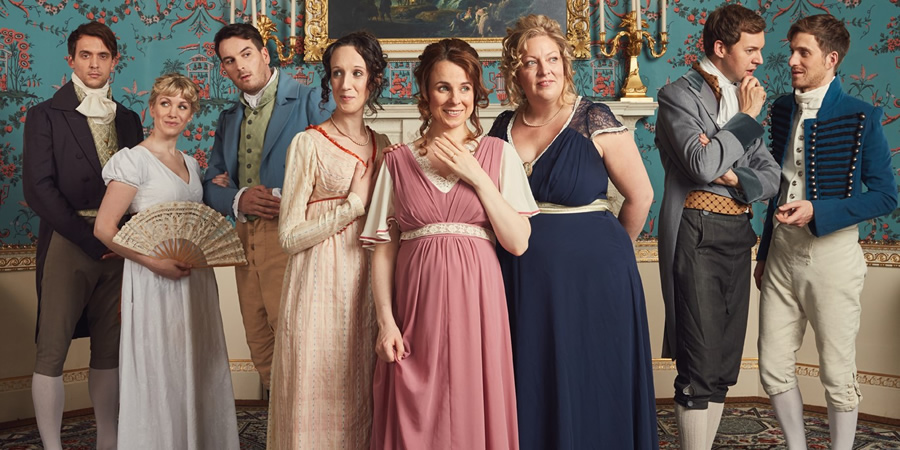 Friday 20 December, 11.30am
A new episode from the improv group, following on from their 2017 special for the station. The episode is described as "The world premiere of an incredible lost Jane Austen novel, full of wit, flirtation and dastardly behaviour - and completely cooked up on the spot by the UK's finest improv troupe. All the cast know is that they will perform a story in the style of Jane Austen, based on a title suggested by the studio audience. Be prepared for anything from Strictly Come Darcy to Mansfield Shark."
The Shuttleworths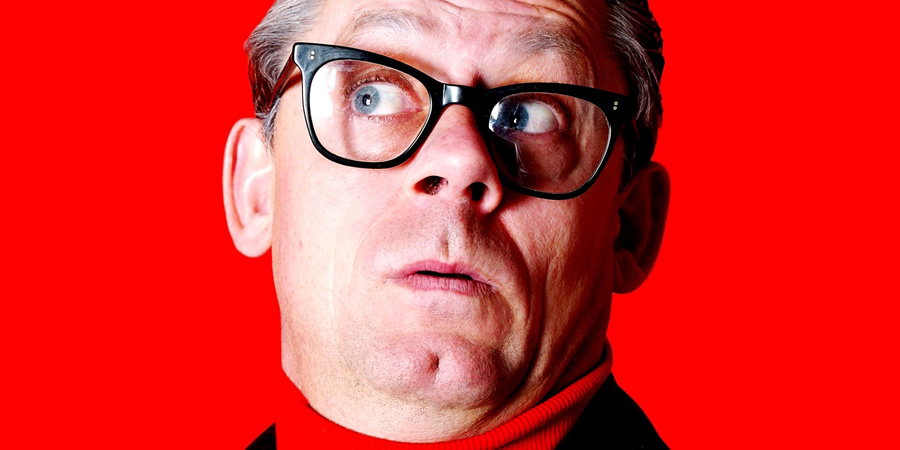 Sunday 22 December, 7.15pm
Graham Fellows's character returns for an episode titled Your Very Good Elf.
John Shuttleworth's wife, Mary, has cancelled Christmas because their children, Karen and Darren, have decided to spend Christmas Day elsewhere, so instead of preparing for the big day John finds himself taking down the Christmas tree and putting away the chocolate brazils. He is naturally upset at this turn of events, so when Joan Chitty phones for help because her Christmas tree is broken, John happily offers to take the Shuttleworth tree around to Joan's as a replacement.
The Museum Of Curiosity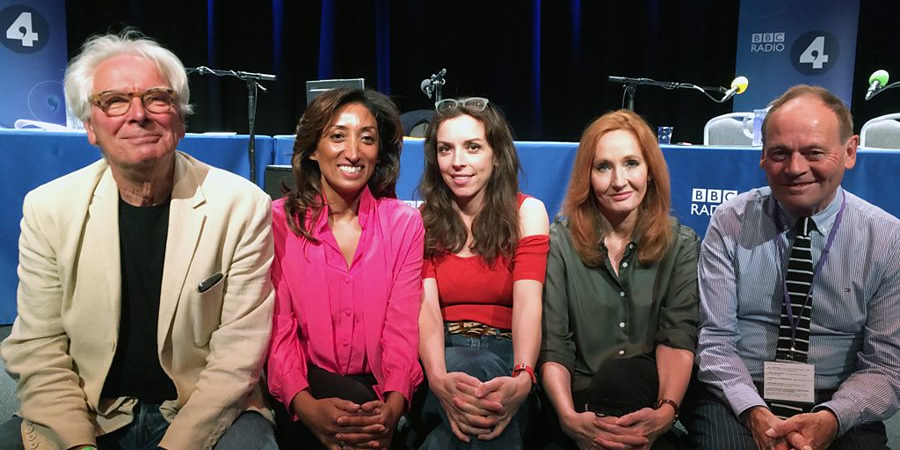 Monday 23 December, 6.15pm
John Lloyd and Bridget Christie return with a special extended edition of the panel show, featuring music producer Glyn Johns, comedian Shazia Mirza and Harry Potter novelist JK Rowling.
Count Arthur Strong's Radio Show!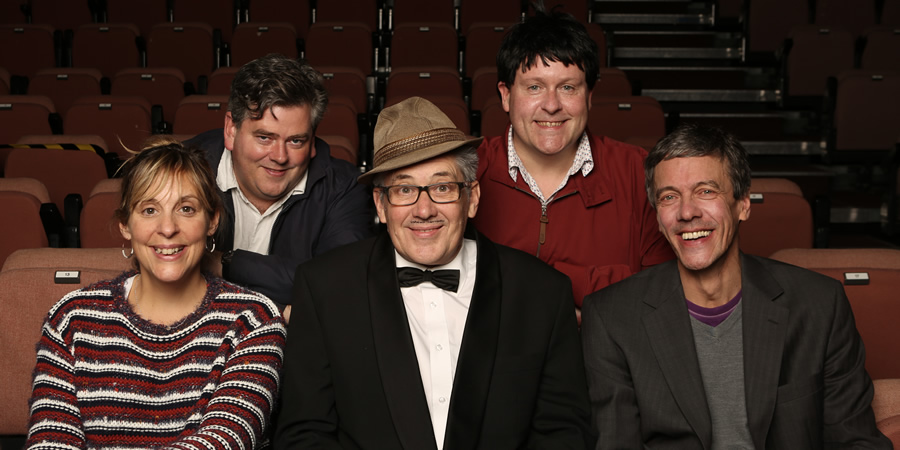 Christmas Day, 11.30am
Arthur sets about launching Malcom's singing career. The BBC says: "Starting with some Christmas caroling, a bigger stage awaits as the much loved radio sitcom returns to Radio 4 on Christmas Day."
Neil Gaiman's Chivalry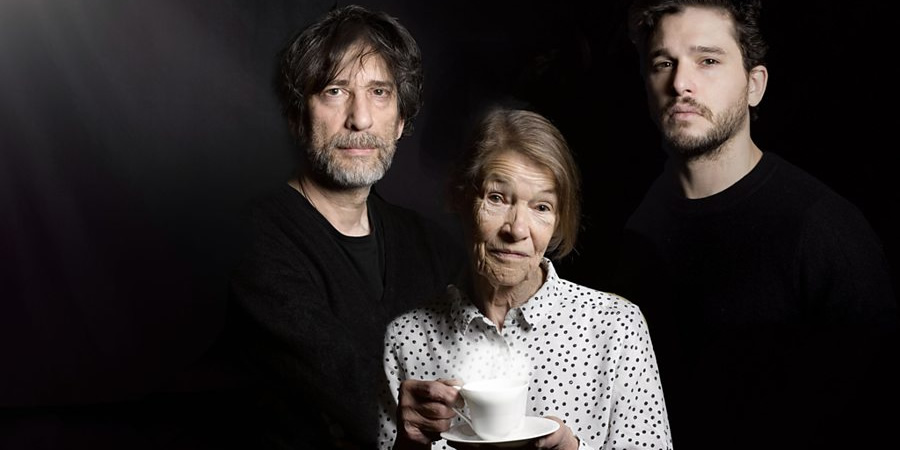 Christmas Day, 4pm
Neil Gaiman's story about Mrs Whitaker, a woman who finds the Holy Grail in a charity shop. Starring Glenda Jackson as Mrs Whitaker, and Kit Harington as Sir Galaad.
The BBC says: "It's a delightfully quirky, funny, and sweet story, mixing the gentle normality of Mrs Whitaker's chats with her best friend, discussing grandchildren over home-made macaroons, with the very lightly touched upon everyday loneliness of bereavement, and a visit from a handsome young man who says he's called Galaad. He comes asking for the Grail, and ends up helping out with the gardening and heavy lifting around the house."
A Very John Kearns Christmas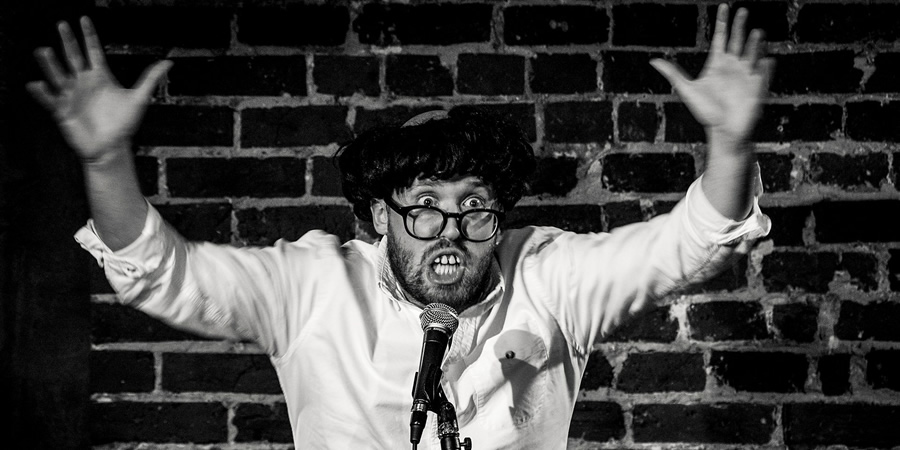 Christmas Day, 5pm
The BBC explains: "Two-time Edinburgh Comedy Award winner John Kearns pulls up his sleigh to share genuine audio recordings of his family's Christmas dinners gone by. Listen as his family picks over the bones of Midnight Mass, dissects jokes with abandon, mourns the quality of fish and chips and pays its respects to discontinued bus routes."
Puckoon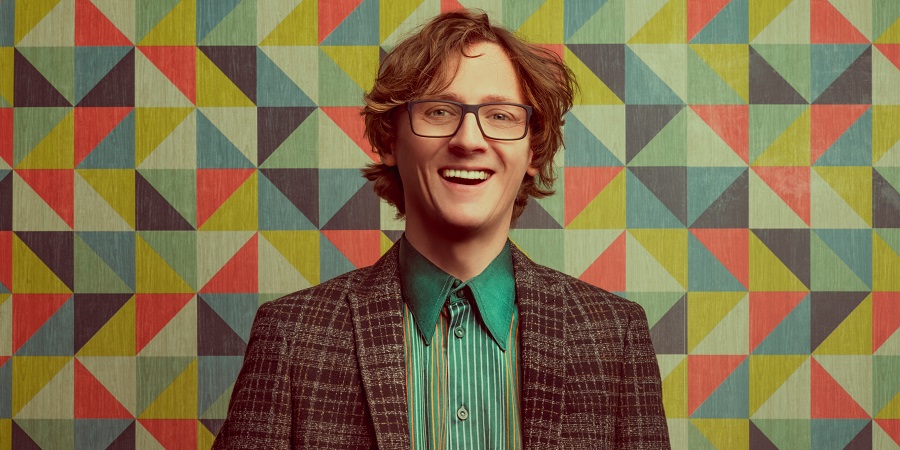 Saturday 28 December, 2.30pm
An adaptation of Spike Milligan's mad-cap satire on the division of Ireland.
Ed Byrne, Pauline McLynn, Kate Harbour, Jane Milligan and Barry Cryer star in this version, adapted from Milligan's classic comic novel by Ian Billings.
The BBC explains: "Published in 1963, Puckoon became a publishing phenomenon, has never been out of print and has sold more than six million copies. It's a satire on the futility of national borders and inadequacy of bureaucrats, filled with wonderful one-liners and madcap scenes which fall into one another, and remind us of the author's great days writing The Goons."
Jeeves Live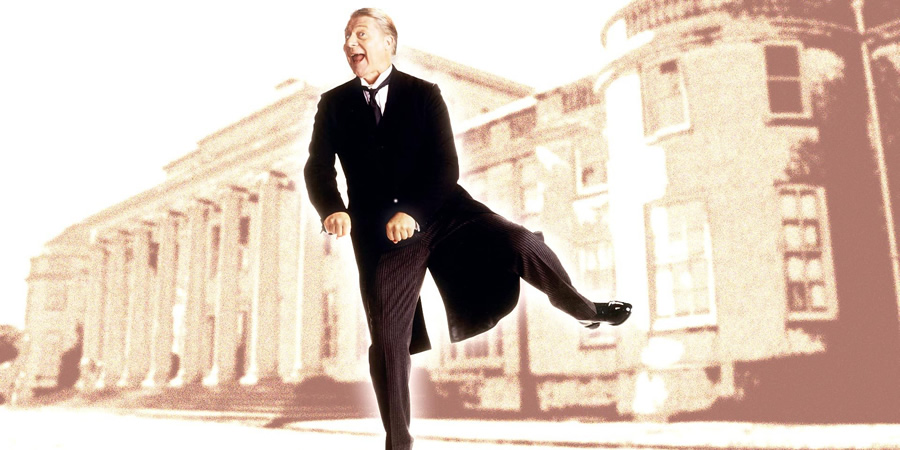 New Year's Day, 11.30am
Martin Jarvis performs the first of two more PG Wodehouse comic classics, live on-stage. Bertie is pressurised by his intimidating Aunt Agatha to "save the family reputation" and prevent an uncle from making a potentially embarrassing marriage. Bertie fails in his mission. Can the inimitable Jeeves come to the rescue?
---
Elsewhere in Radio 4's schedules, there's Christmas Meditation With Sally Phillips. The comic actor reflects on the meaning of Christmas in the 15 minute show, which will be broadcast just after midnight on Boxing Day (12:15am).
Other BBC stations...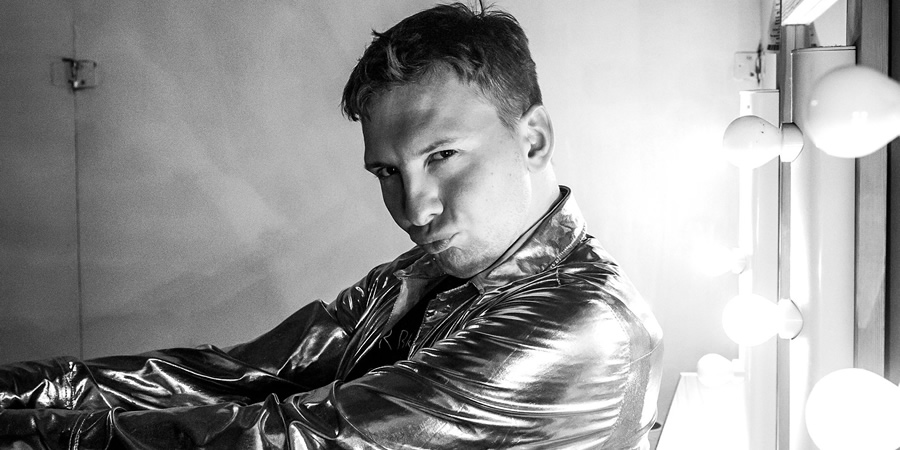 Joe Lycett will sit in for Sara Cox across the holiday period (Thursday 26-Friday 27 December, Monday 30-Friday 3 January, 5pm-7pm) on Radio 2.
Also on Radio 2, Paul O'Grady hosts a show on Christmas day (12pm-2pm), and also on the 25th there's Matt Lucas (2pm-4pm, and Thursday 26 December, 2pm-5pm).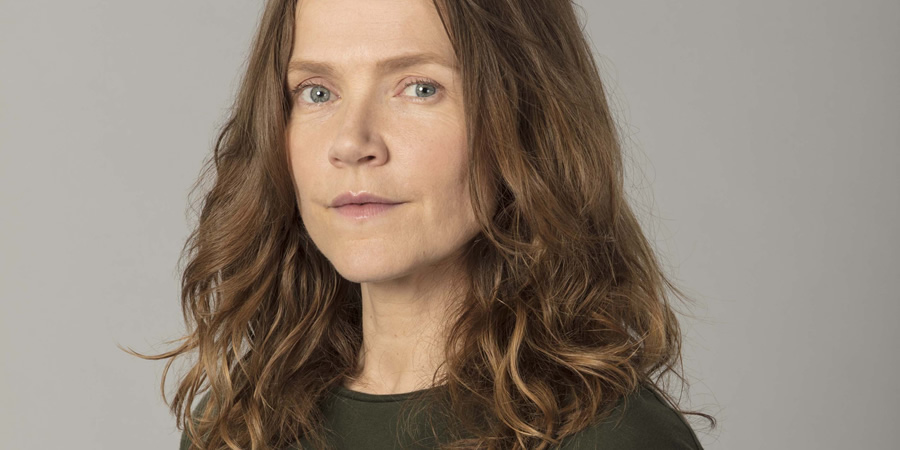 Jessica Hynes appears on 6Music on Christmas Day from, as part of their Wise Women strand. She will present three hours of her favourite music (4-7pm) as well as selecting her favourite Iggy Pop programme from the 6 Music archive (7-9pm).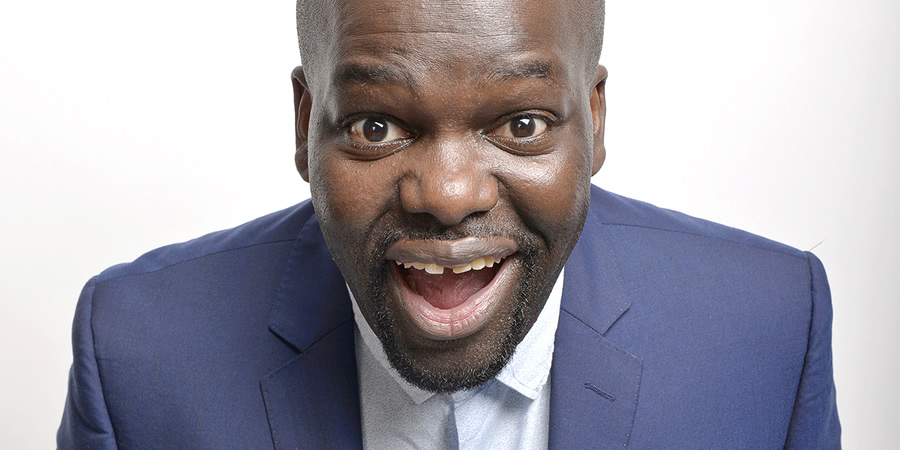 On BBC World Service, Daliso Chaponda hosts The Arts Hour Holiday Comedy on 28th December, featuring an international line-up including Sofie Hagen, Janine Harouni, Eshaan Akbar, Masud Milas and Brodi Snook. The BBC says: "The array of comedy talent will be tackling global issues and asking what's next for the world in 2020."
---
And on Five Live between 10:30pm and 1am on Christmas Day there's highlights of Nihal's previous interviews with some of the biggest names in comedy in Headliners. Lenny Henry, Dawn French, Harry Hill, Ricky Gervais and Billy Connolly are amongst those featured.
Meanwhile BBC Asian Network will repeat highlights from its Asian Network Comedy gigs, and Radio 3 will broadcast Winter Solstice, "a dark comedy of political discomfort" starring David Haig and Sam Troughton.
Share this page