Comedy on Scottish Central FM
New comedy coming to Scotland's Central FM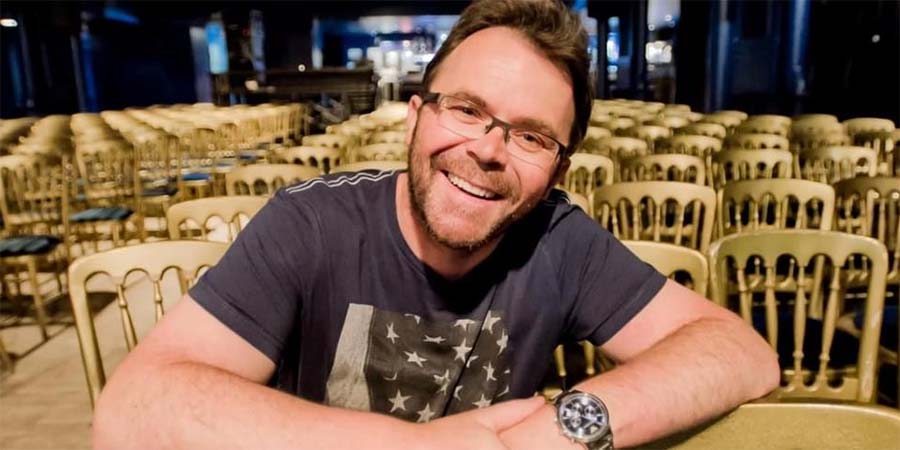 Central FM, the radio station located in Scotland's Forth Valley, is to launch a new comedy series.
The Central FM Comedy Hour will feature sketches, short-form narrative sitcoms and stand-up, all written and performed by aspiring comedy talent from the country's Central Belt.
Producer Gus Beattie (pictured above) confirms: "The show will have a unique local focus, providing a platform for aspiring comic talent from the area."
12 hour-long episodes will be made for broadcast weekly on Friday nights from January 2020. Kris Cummins and David Gray, comedians from Bonnybridge who have been creating online content for BBC Scotland, will present the series.
The series will be made by Gusman Productions, the company set up by radio producer Beattie. The company's other credits include Radio 4's Sketchtopia and The Absolutely Radio Show.
Investment has come from the Audio Content Fund, a UK Government-backed scheme that helps the creation of public service content for commercial and community radio.
Gus Beattie says: "I'm really excited to be working on this unique comedy project with Central FM, where I started my own radio career 20 years ago. Thanks to the Audio Content Fund, we're going to offer opportunities to local comedy talent in Central Scotland and we can't wait to get started!"
Liam McCann, Programme Controller at Central FM 103.1, adds: "We are delighted to be partnering with Gus and his team to provide new, local content that currently doesn't exist in our area. It's an exciting project and one which we can't wait to hear come to life. We'd like to thank the Audio Content Fund for the opportunity to bring something new to our listeners and subscribers."
The project will see Beattie working with the station where he first started his radio career. Talking exclusively to British Comedy Guide, he explains: "I'm really excited about The Central FM Comedy Hour. I started my radio career at Central FM 20 years ago, so it's brilliant to go back to my old stomping ground with this unique project.
"The Audio Content Fund is a great opportunity for independent radio production companies, and as I worked at Central FM and know the team there as well as the needs of the audience, it felt like a perfect match up to pitch this idea to the ACF.
"When I set up Gusman Productions in Falkirk just over 3 years ago, I always liked the idea of creating a platform for comedy writing and performing talent in Central Scotland and to offer the same opportunities I had when starting out. Commercial radio plays such an important role in offering aspiring local talent a creative space, but with the changing landscape of the commercial market those opportunities have dwindled, so it's great to offer this opportunity at Central FM via the ACL."
The Central FM Comedy Hour is one of eight shows the fund has given the green light to, and the only comedy pitch selected. Projects given the go-ahead on other stations include a discussion series for kids on BFBS Radio; a short-form drama series about the legends of jazz music; an adaptation of the blog Prison Bag about the wife and family of a man serving nine years for fraud; and a weekly series of bilingual features about the rural communities of West Wales.
Nigel Adams, Minister for Sport, Media, and the Creative Industries, says: "The Audio Content Fund is a positive injection of investment from Government to create new ways for creators to bring their exciting and original content to the airwaves. I am thrilled by the variety on offer across these eight projects, and that we'll be hearing innovative new content in indigenous languages that would not otherwise be made."
---
For updates, click the button below.
Share this page