Nicholas Parsons misses JAM
Nicholas Parsons misses Just A Minute recordings
Long-time Just A Minute host Nicholas Parsons has missed hosting two episodes of the show
He reportedly has a bad back. Gyles Brandreth stepped in as guest host for the Edinburgh recordings
This is only the second time in over 900 episodes that the host has been absent from the show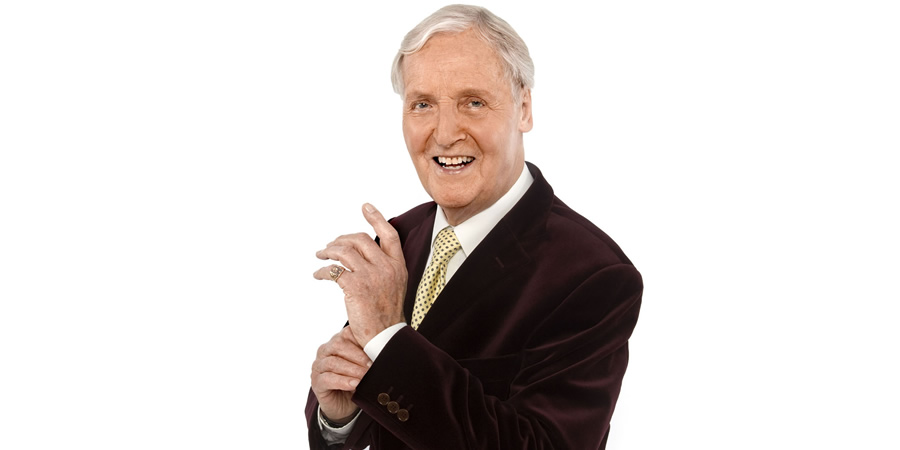 Nicholas Parsons has missed hosting two episodes of Just A Minute.
The 95 year-old host, who has hosted over 900 episodes of Just A Minute since it started in 1967, reportedly couldn't take part in the recording due to a bad back.
The Daily Mail reports that show regular Gyles Brandreth stepped in at the last minute to act as guest host.
The two episodes were recorded back-to-back at the BBC's Edinburgh Fringe venue, for broadcast on Radio 4 later in August as part of the show's 85th series.
Before the recording started, a Radio 4 producer addressed the audience in the BBC tent, saying: "We apologise, Nicholas is ill tonight. I'm sorry we hate to disappoint but Gyles Brandreth will bravely cover both of tonight's recordings."
A source told the paper: "It's nothing serious. He's just got a bad back."
The panel featured Paul Merton, Lucy Porter, Ed Byrne and Fred MacAulay.
The Daily Mail reports that Brandreth joked to the audience "Nicholas can't be here tonight as he's auditioning for Naked Attraction on Channel 4".
This is only the second times the host has missed episodes. Last June he missed a recording due to flu, with Brandreth also hosting those episodes.
The actor and presenter is also hosting his comic chat show Nicholas Parsons' Happy Hour at the Edinburgh Festival, with dates booked for the 8th to 11th, but it is currently unclear whether these shows will now go ahead.
The 85th series of Just A Minute is broadcasting on Radio 4 on Monday nights at 6:30pm, with the second episode in the series - which has already been recorded - due to air this Monday.
---
For updates, click the button below.
Share this page