Rhod Gilbert exits Radio Wales
Rhod Gilbert to leave Radio Wales
After 13 years, Rhod Gilbert is to leave his Saturday morning show on BBC Radio Wales
The stand-up comedian says that his live touring schedule will make it impossible to keep doing the show
The final show will be a live special from the Machynlleth Comedy Festival on Saturday May 4th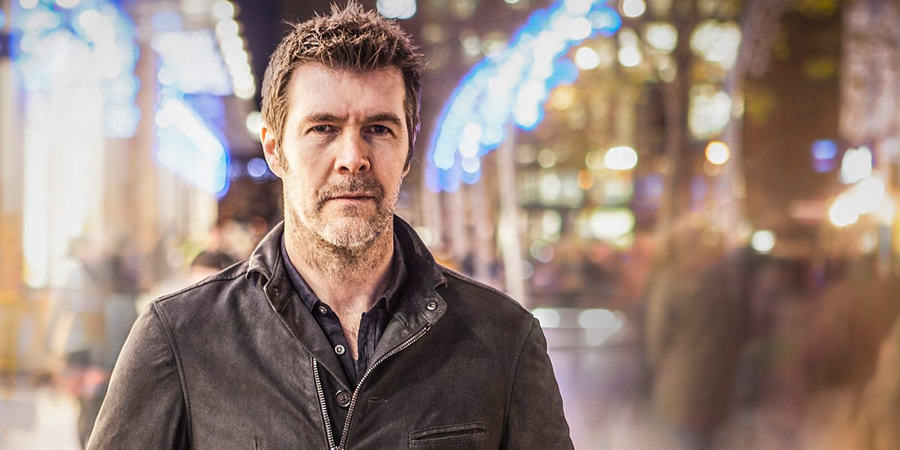 The BBC has announced that, after 13 years, Rhod Gilbert is to leave his show on BBC Radio Wales.
The Carmarthen-born stand-up and broadcaster has hosted the Saturday morning show on the station since 2006.
Rhod Gilbert says: "Despite what I say on air, I love doing the show on Radio Wales on a Saturday. But having returned to stand-up, and with such a busy live touring schedule this year, it's proving impossible. I am never there, and it's getting embarrassing, so I am standing aside, with immediate effect.
"I'd love to come back and do some one-off specials on Radio Wales in the future though, if they will have me, and I know that 'person in her own right' Sian, and 'dog in her own right' Rhosie, feel the same way.
"So, after so many happy/miserable/disappointing/tedious (delete as applicable) years on the station, with regret, I'm out. For now. But watch this space. Thanks for listening my dear listeners; it has been a chaotic ball."
The programme, regularly broadcast from Rhod's kitchen, features a mix of music and chat with co-hosts and fellow comedians including Chris Corcoran, Lloyd Langford and Sian Harries.
Rhod will bow out with a special live show recorded at the Machynlleth Comedy Festival on Saturday May 4th.
BBC Radio Wales editor Colin Paterson says: "Rhod is one of the standout comedy voices of his generation and we're grateful to him for making us laugh every week. He's been a big part of Radio Wales for over ten years; I hope he'll be back with us very soon."
---
For updates, click the button below.
Share this page