BBC Radio Xmas comedy 2018
BBC Radio reveals Christmas 2018 comedy highlights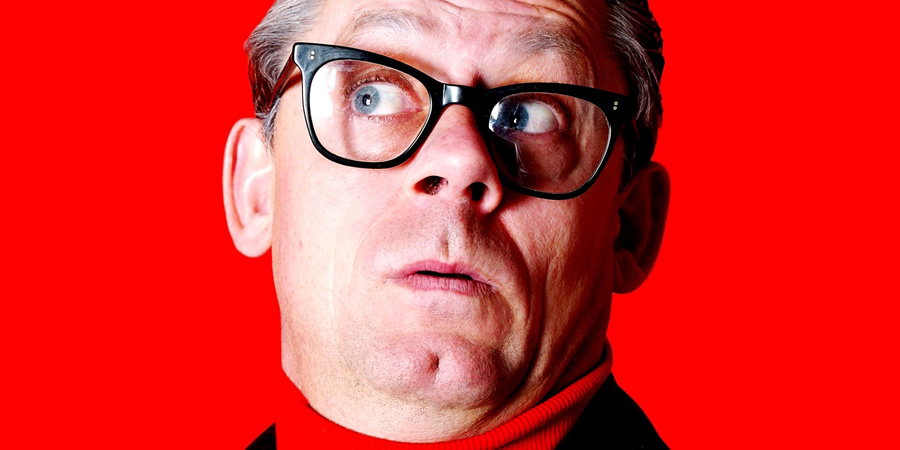 BBC Radio has revealed its 2018 Christmas comedy highlights. The list of shows include the return of the sitcoms The Shuttleworths and Party, and the 50th episode of Count Arthur Strong's Radio Show!
The Shuttleworths
Sunday 23 December, Radio 4, 7:15pm
This new episode sees John Shuttleworth having to combine his Christmas Broadcast with a visit to the local hospital, as his friend Alan the Opera Singer is in for tests.
John's wife Mary, along with Ken Worthington and Joan Chitty, accompany him to the hospital for the day trip, but they can't find Alan. As Ken begins to panic about Alan's state of health, John sings his new song Going Rapidly Downhill to take his mind off Alan's disappearance. When Joan turns up with some mistletoe, John decides it's time to go looking for Alan - especially as his tummy is rumbling.
Count Arthur Strong's Radio Show!
Boxing Day, Radio 4, 6:30pm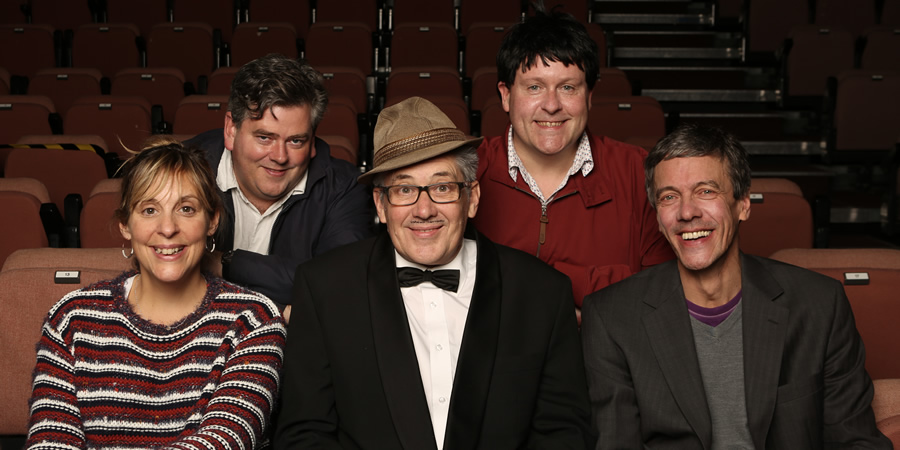 The 50th episode of the long running sitcom starring Steve Delaney. In this episode - titled Doorknobs and Matchsticks - the former variety star is understudy on a Christmas production of Bedknobs and Broomsticks. Will he ever get on stage?
Party
Boxing Day, Radio 4, 11:30am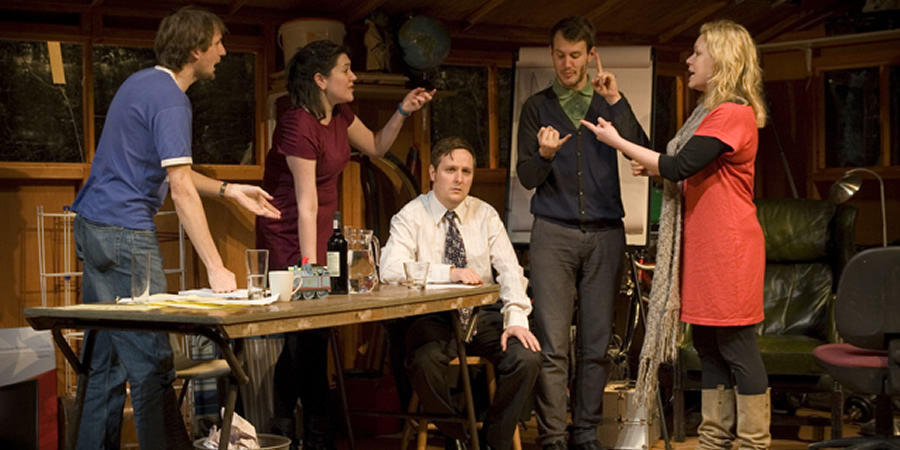 Writer Tom Basden reunites the cast of his critically acclaimed Radio 4 sitcom - Anna Crilly, Tim Key, Jonny Sweet and Katy Wix - six years on. The group play aspiring political agitators once again, applying their small minds to big problems. This Christmas one-off special sees the team reunite one last time to take on Donald Trump.
Jeremy Vine: Agony Uncle
Christmas Eve, Radio 2, 9pm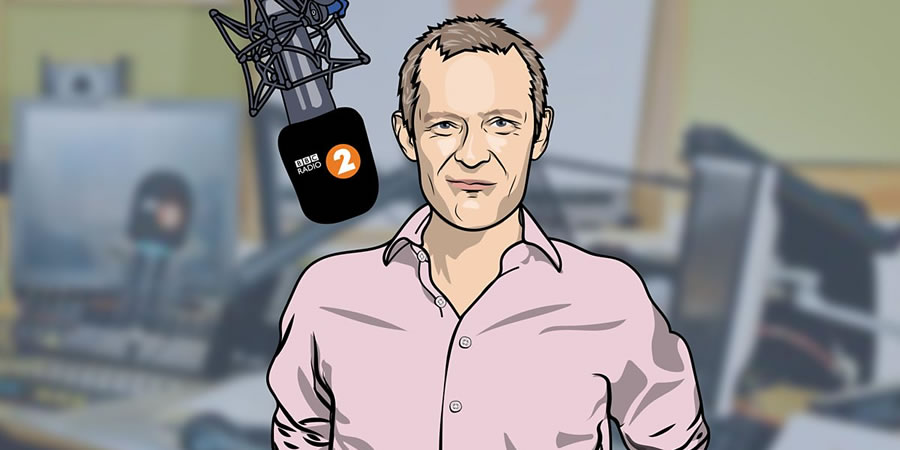 Following on from the pilot earlier in the year, impressionist Lewis Macleod returns to the airwaves to pretend to be "the beloved lunchtime radio legend".
It's the night before Christmas and all through the house, celebrities are stirring - and they need Jeremy's help like never before. While everyone is busy stuffing the turkey, 'Jeremy Vine' will be on air stuffing his sage advice into the ears of any showbiz type or world leader who calls in, whilst simultaneously giving listeners the chance to hear what unfolds in the Radio 2 studio while the records are on.
The BBC says: "From President Putin and Jacob Rees-Mogg to Her Majesty the Queen via Zoe Ball, Sara Cox, Kanye West and many, many more (including some famous names that may well be playing themselves) this is Jeremy Vine: Agony Uncle at Christmas - with bells on."
Conversations from a Long Marriage
Christmas Eve, Radio 4, 11:30am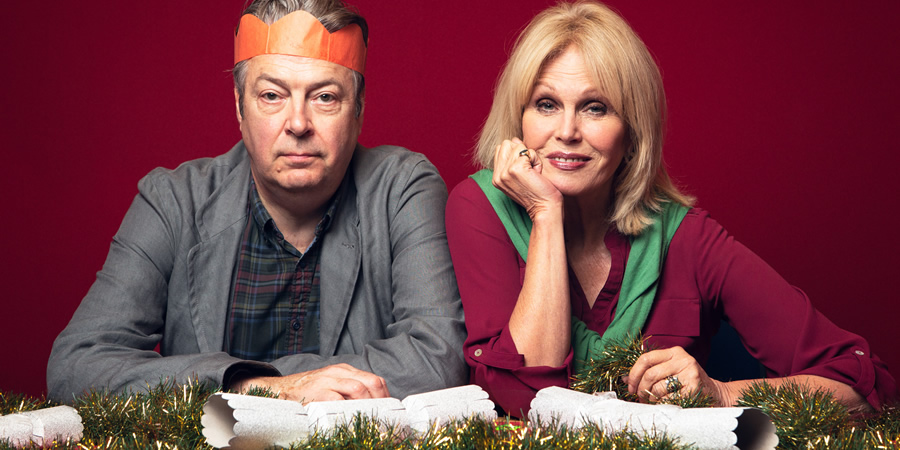 Following on from the pilot, Joanna Lumley and Roger Allam return to play a couple who have been married forever. Children of the Sixties, they're still free spirits, drawn together by their passion for music and each other.
The episode is written by Jan Etherington. The BBC explains: "We follow their conversations as they prepare for Christmas à deux, open their Christmas cards, dissect their neighbours' relationships - and Joanna reveals she's planned some rather surprising activities for Christmas Day. A late night phone call means that her Christmas wish may not be granted."
The Hartlepool Spy
Christmas Day, Radio 4, 2:15pm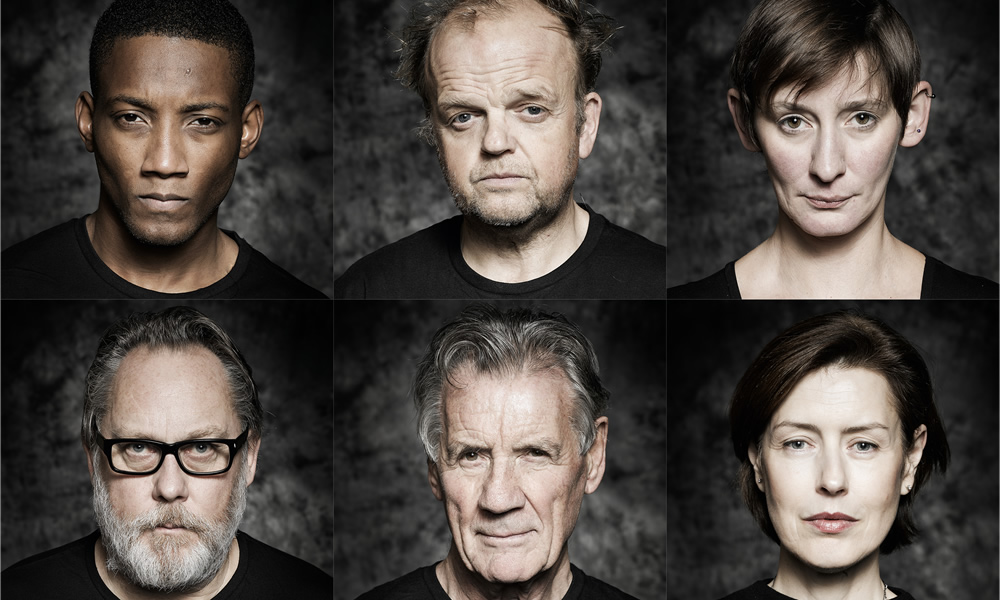 A comedy-drama by BAFTA and Emmy-winning writer Ian Martin, with a cast including Michael Palin, Jim Moir, Toby Jones, Gina McKee and Monica Dolan.
It's set in 1804 and sees Britain at odds with Europe and at war with France, again. Paranoia is at boiling point. Sensational rumours flood the country. Napoleon's spies are everywhere. When times are tough, people look for strong leadership. Alas, the people of the North Eastern fishing town of Hartlepool have a corrupt mayor, Tucker Palmer (Jones) and a narcissistic vicar, Rev William Ferrier (Moir).
The two men can't stand one another, each (correctly) suspecting the other of lining his pocket at the expense of the parish, and each in competition for the favour of local land-owner aristo Lady Embleton (McKee). One Sunday morning, Lady Embleton, Mayor Palmer and his formidable wife Mrs Palmer (Dolan) are in the front pew as Ferrier delivers an impassioned sermon about the vain delusions of those with earthly power, when news comes from the harbour. A French ship has been spotted and it's heading their way.
Lena Marsh, Live And Shticking!
Boxing Day, Radio 4, 2:15pm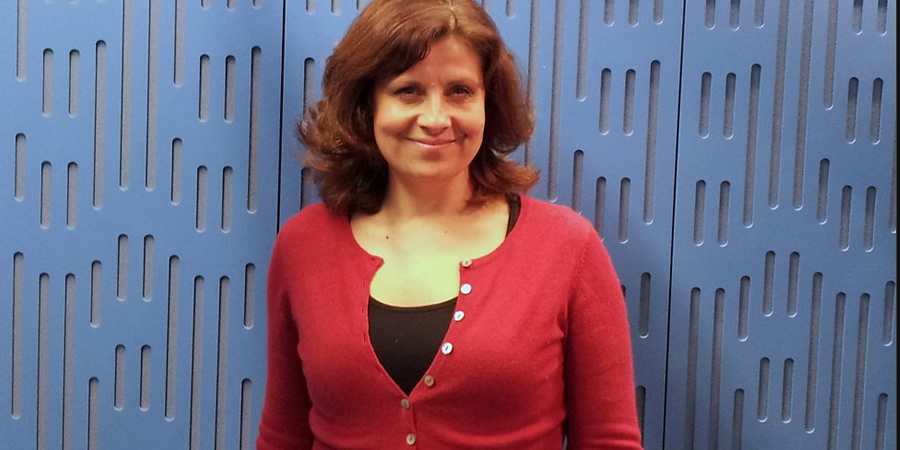 A comedy drama by the team that makes Incredible Women. Rebecca Front plays Lena Marsh, the self-proclaimed, 'Broad of Broadway'. Now in her 90th decade she's in London to record a new Christmas album at the BBC, with the help of her showbiz chums including the legendary Michael Ball, Olivier Award-winning musical sensation Sharon D Clarke and Kevin Whately. With a son and daughter who both want their mother dead, what could possibly go wrong in this festive action-comedy?
Matt Lucas on Radio 2
Tuesday 25 December, Radio 2, 11am - 2pm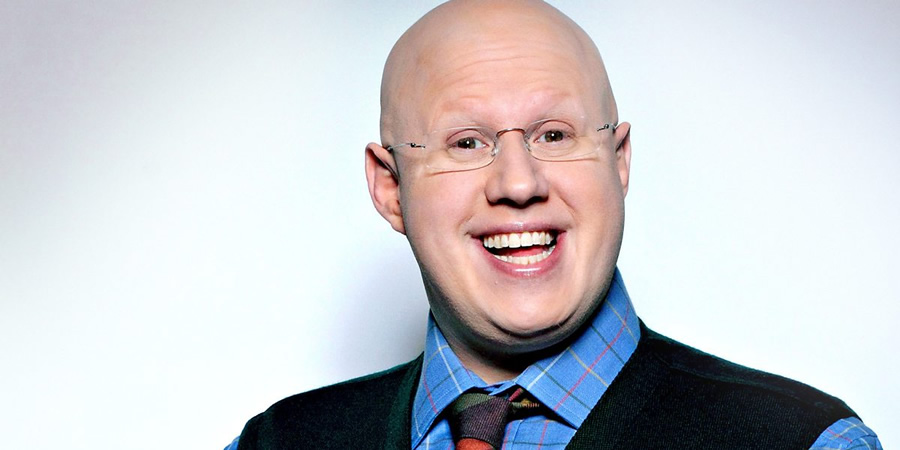 Matt Lucas will present a slot on Radio 4 at lunchtime on Christmas Day. Broadcast live, the show will feature celebrity friends, listeners and his mum.
The Little Britain star says: "I'm really excited to be live on Radio 2 on Christmas Day with a big show. Please don't rob my house."
The BBC says: "With phone calls from celebs explaining what they are up to on Christmas Day, to a live 'Christmas Dinner Watch', the show is Matt's very special take on the festive celebrations. There's Matt's International Christmas Quiz and his 'Lack Of Gratitude' Top 10, where he goes through the ten most unloved presents opened that day.
"Music is a key part of the show, with an amazing variety of Christmas tunes including some brilliant alternatives, a chart rundown of the most unusual festive tracks and Matt's performance of a very special Hanukkah song. Naturally, the soundtrack will be complemented by lots of dedications to those working across the country during the festive period."
Stewart Lee presents Late Junction
25-27 December, Radio 3, 11pm - 0:30am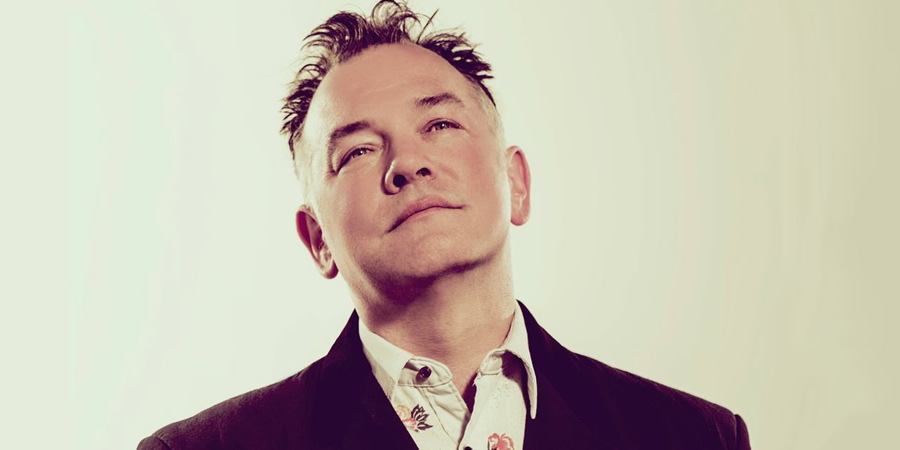 Stewart Lee will guest present three episodes of Late Junction.
The BBC says: "From his time spent in record shops as a teenager, to more recent work moonlighting as a music critic, comedian Stewart Lee has had a long-time fascination with music. Over the years he has built up a deep collection, with improvised works, post-punk and folk traditions all well-represented."
He'll be joined by musician Richard Dawson on Christmas Day, Tim Key on Boxing Day, and violinist Laura Cannell on the 27th.
Other Shows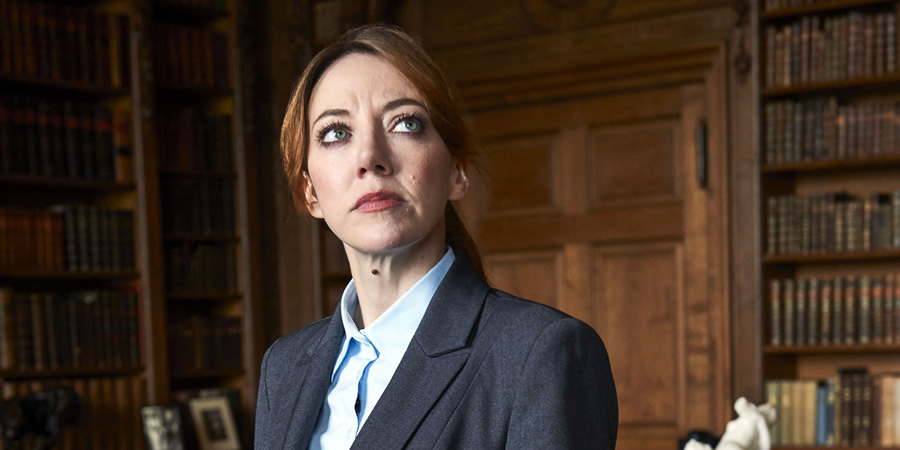 Other shows include Barry's Wireless Christmas (23rd Dec, Radio 2, 9pm), in which Barry Humphries selected festive vintage recordings. Barry also reveals why he came to be sacked from his Christmas job in a top Melbourne department store and tells listeners about how he never receives a Christmas card from Dame Edna.
Russell Kane on BBC Radio 5 Live (25th December, 9am - 11am) will see the comedian will deliver "a mix of festive fun, as he invites a selection box of guests to keep you company on Christmas morning."
On 6 Music, Diane Morgan will guest host a show on Christmas Day (4pm-7pm).
Meanwhile on the World Service, Daliso Chaponda will present The Arts Hour: New Year International Comedy Celebration (29 December, 8pm).
Share this page