Hometown Glory on Union JACK
Radio station Union JACK launches comedian interview show
DAB radio station Union JACK is launching new show Geoff Lloyd's Hometown Glory
Comedians will take a virtual Google Maps tour of their hometown in the interview series
The show will launch on Union JACK the 3rd March, and be available as a podcast after broadcast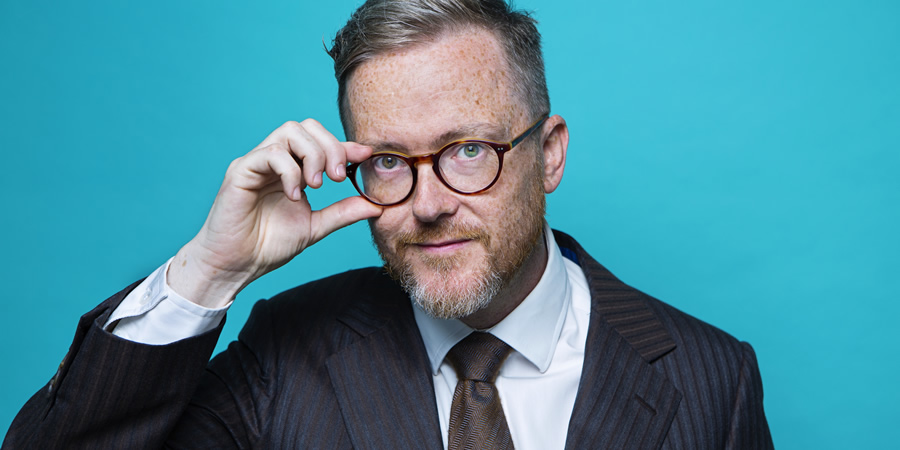 National DAB radio station Union JACK is launching a new fortnightly show in which Geoff Lloyd interviews comedians about their childhoods.
Geoff Lloyd's Hometown Glory will see stand-ups take a "trip down memory lane, as they take a virtual Google Maps 'tour' of their hometown, recalling tales of their childhood that will have listeners laughing out loud".
The initial six episodes feature Simon Evans, Shazia Mirza, Tom Allen, Matt Forde, Nick Helm and Richard Herring.
The station says listeners can hear the comedians "wearing their hearts on their sleeves with their hilarious tales of teenage angst, early sexual encounters and regional woes".
This new show marks Geoff Lloyd's return to commercial radio after his 18 year-run on Virgin/Absolute ended in 2017. Speaking of recording his new show for Union JACK, Lloyd said: "I'm having a great time! It's basically time-travelling with comedians, without the inconvenience of having to invent a time machine. The Union JACK team are the best people in commercial radio, they're always up for trying something new, and, most importantly, they've said I can help myself to whatever I want from their stationery cupboard."
Union JACK, which plays exclusively British music and comedy, was launched on DAB just over a year ago. It is noted for having no DJs in its music slots, instead allowing the audience to pick what is played. The links between songs are often peppered with short jokes.
Geoff Lloyd's Hometown Glory is the first in what is expected to be a number of comedy-related commissions from the station, which is aiming to become known as a broadcaster of unique comedy content. The channel also currently makes Andy Murray's 15-0 Songs, a show which features impressionist Josh Berry as the tennis star delivering "topical comedy, famous guests and steamy love songs".
CEO Ian Walker comments: "Union JACK has unashamedly changed the way that British radio approaches its content, celebrating the very best that Britain has to offer and letting our audience decide what they want to listen to. Geoff Lloyd embodies all that our station stands for, with an incredible career that has kept the nation entertained for years, and a sense of humour that our listeners will love. Hometown Glory is innovative and entertaining, and like nothing else that is already out there - which is what we do best."
Geoff Lloyd's Hometown Glory will launch on Union JACK on Saturday 3rd March at 11am. The episodes will be available after broadcast as podcasts.
Union JACK is available across the UK on digital radio, online at unionjack.co.uk and via the Union JACK app.
---
For updates, click the button below.
Share this page