Sketchtopia on Radio 4
Hardeep Singh Kohli to host multicultural Radio 4 sketch show
Hardeep Singh Kohli is to front a Radio 4 comedy show called Sketchtopia
The format will take a satirical look at issues around multiculturalism in the UK
Up-and-coming writers from various backgrounds have been recruited to script the show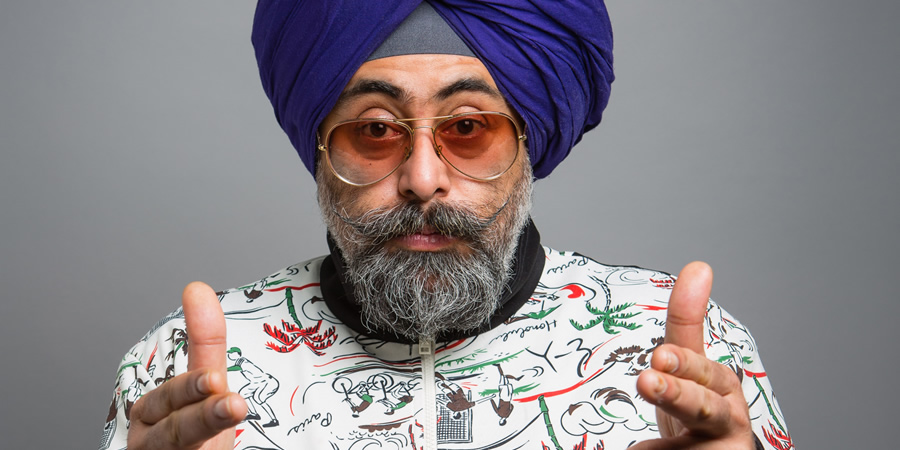 Hardeep Singh Kohli is to front a new sketch comedy show on Radio 4 which will take a satirical look at issues around multiculturalism in the UK.
The BBC says of Sketchtopia: "Written and performed by White, Black, Asian and Minority Ethnic comic talent from around Britain, the show hopes to discover a multicultural Utopia through good old sketch comedy."
The format is being developed by Gus Beattie, the producer who previously made Radio 4's showcase series Sketchorama.
A brief was put out last year looking for writers for the show, which explained: "Currently voices from diverse backgrounds are not coming through in number via sketch comedy, which has traditionally been a gateway for writers to go on and pursue a comedy writing career. To help truly satirise British life through sketch we must have comedy voices from all walks of life heard, and most importantly, allow communities and diverse backgrounds a chance to come together and laugh at ourselves!"
The brief also said: "This is a great UK-wide opportunity for the next generation of BAME comedy talent, and others from under-represented communities, to showcase themselves as satirical comedy sketch writers.
"The show will have a keen eye on finding the funny in a modern, multicultural Britain. Some of the best sketch comedy has traditionally shone a satirical light on social issues of the time, and finding comedy from difficult subject matter or awkward social convention is a proud trademark of UK sketch comedy."
The deadline for submissions was originally set as mid-January, but Gusman Productions had to close the window earlier than planned due to the volume of scripts being sent.
Sketchtopia will be recorded in front of an audience in London on the 16th February (Tickets). The BBC says: "With Hardeep at the helm looking after proceedings the show promises to be irreverent, thoughtful, and above all funny!"
The cast list and broadcast details will be confirmed at a later date.
---
For updates, click the button below.
Share this page