Fags, Mags & Bags Series 7
Fags, Mags And Bags to return for Series 7
Radio 4 has ordered a seventh series of Scots-Asian corner shop comedy Fags, Mags And Bags
Four new episodes are being recorded, with guest stars including Greg McHugh and Mina Anwar
The series is being recorded from late June, and will be broadcast on Radio 4 from Monday 28th August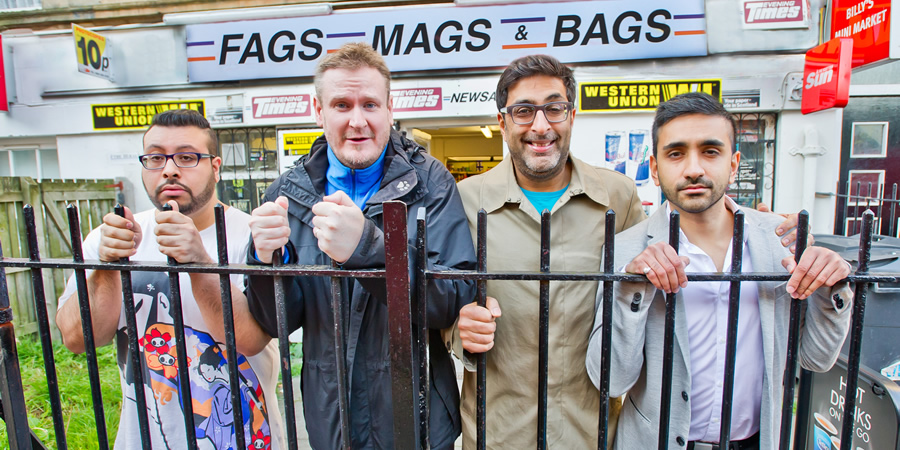 Fags, Mags And Bags, Radio 4's sitcom set in a Scottish corner shop, is to return for a seventh series.
The commission of four new episodes follows the programme's success in 2016, when it returned to the airwaves after a break of four years.
The Scottish-Asian comedy, written by and starring Sanjeev Kohli and Donald Mcleary and produced by Glasgow-based production company The Comedy Unit, has been a favourite with audiences and critics alike since it first aired on Radio 4 in 2007. The show has picked up three Writers' Guild Award nominations for Best Radio Comedy, winning in 2008; with Series 6 also picking up a Celtic Media Award nomination for Best Radio Comedy.
Producer Gus Beattie also won an Audio Production Award for Best Comedy Producer in 2016 for his work on the show.
The new series starts recording in late June, with guest stars such as Greg McHugh, Mina Anwar, Simon Greenall and Sean Biggerstaff already confirmed to appear in the new series.
Susheel Kumar and Omar Raza will reprise their roles as Sanjay's sons and also appearing are regular cast members Julie Wilson Nimmo, Michael Redmond, Tom Urie, Stewart Cairns, Kate Brailsford and Steven McNicol.
Sanjeev Kohli says: "In a world where the global political landscape shifts on a daily basis, it's important to know that (a) there will always be a place where you can buy a graduation card with an embossed picture of a boy heading a football & (b) Curly Wurlies have maintained integrity of length."
Donald Mcleary adds: "I love the smell of Toilet Duck in the morning. Smells like... Toilet Duck."
The new four-part series will air from Monday 28th August in Radio 4's 11:30am comedy slot.
---
For updates, click the button below.
Share this page