Beef & Dairy Network - Radio 4
Beef And Dairy Network Podcast to be broadcast on Radio 4
Radio 4 has acquired the rights to repeat online comedy show Beef And Dairy Network Podcast
Created by Benjamin Partridge, the show is a spoof magazine format focused on the meat and dairy industries
Radio 4 will be repeating 6 episodes in the 11:15pm slot from Wednesday 26th April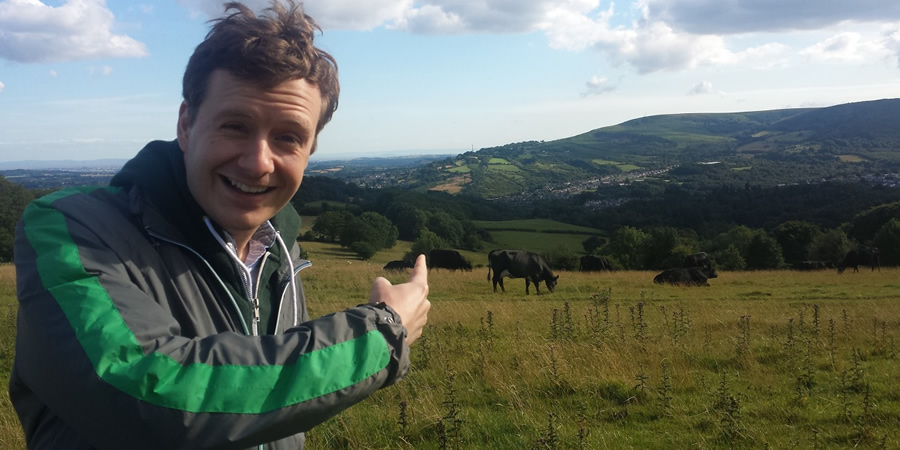 Radio 4 has picked up the Beef And Dairy Network Podcast.
The spoof magazine show is described as "the number one podcast for those involved or just interested in the production of beef animals and dairy herds."
Created in 2015 by comedian Benjamin Partridge, the format is presented to listeners as a serious podcast about the meat and dairy industries, produced as a companion to a website and trade magazine of the same name. In fact, the podcast is peppered with comic dialogue, surreal discussions, spoof adverts, and fictional interviews with characters that are played by other comedians.
Partridge acts as the show's host, with regular contributors including Mike Wozniak, Mike Bubbins, Nadia Kamil and Henry Paker.
21 episodes have been made to date, with notable guest stars across the podcasts including Greg Davies, Ed Gamble, Elis James, Miles Jupp, Josie Long and Katy Wix.
Beef And Dairy Network Podcast has garnered much praise from listeners and the press, and last year was picked as one of The Guardian's top 50 podcasts of 2016.
Radio 4 has acquired six of the episodes, each 15 minutes long, which it will be broadcast in the station's 11:15pm slot from later this month.
Notably, this is one of the first times that the BBC has arranged to buy the repeat rights for an existing podcast. Radio 4 Extra has previously broadcast hit crime investigation show Serial, and BBC Two turned to the No Such Thing As A Fish team to create topical show No Such Thing As The News, but BCG is not aware of any comedy podcast having been directly picked up by Radio 4 before.
Benjamin Partridge tells BCG: "I'm delighted that Radio 4 has decided to broadcast the podcast. Finally the people of Britain will have access to the in-depth news about the beef and dairy industries that has been denied to them for so long. God only knows what people will make of this supreme nonsense."
The radio station is expected to broadcast the following episodes...
---
Episode 1, featuring an ill-conceived interview with Dr David Pin from the European Space Agency.
Episode 19, in which bovine poet laureate Michael Banyan talks about his work.
Episode 7, the Yoghurt Special, including a chat with former child star Wendy Axminster about her campaign to raise awareness of the poor treatment of child actors by the dairy industry.
Episode 9, studying the findings of the UK Meat Attitudes Survey.
Episode 14, which is titled A Matter of Life and Death.
Episode 4, featuring an interview with slaughterhouse owner Eli Roberts.
---
Beef And Dairy Network Podcast will start on Radio 4 on Wednesday 26th April. All the shows to date are available in full via beefanddairynetwork.com and podcast platforms including iTunes.
Share this page