Grant Stott's Stop The Press
Grant Stott to present comedy quiz show on BBC Radio Scotland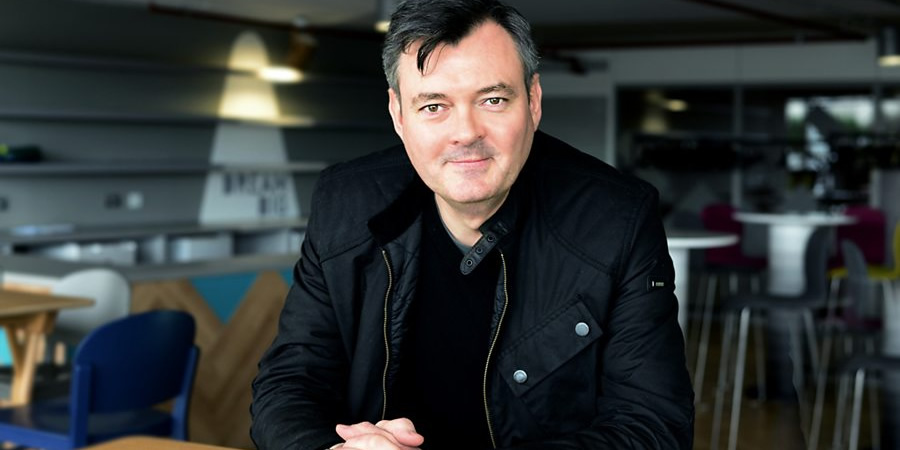 BBC Radio Scotland has announced that Grant Stott has joined the station, and will present a new comedy quiz show as one of his roles.
Stop The Press is described as a comedy quiz programme and will be broadcast when the station's established weekly topical comedy show Breaking The News takes a rest in the summer.
Stott is a well-known voice and face on radio and television in Scotland, having presented shows such as 1990s kids' entertainment format Fully Booked. Today's news follows the announcement that he is stepping back from presenting his long-running afternoon show on Radio Forth, a station he has worked with for 27 years.
Stop The Press is being produced by Dabster Productions, the company that also makes programmes such as 4 Extra Stands Up and The John Moloney Show.
Grant - who will also present a new music show on the station to air on Sunday afternoons - says: "I'm thrilled - and a little bit stunned - to be joining the BBC and the team at Radio Scotland. The variety and range of the programmes I'm going to be working on is really exciting and I can't wait to get started on this next chapter in my radio career."
Jeff Zycinski, Head of Radio at BBC Scotland, says: "Grant has a terrific track record as a broadcaster who builds a strong connection with his audiences. I'm delighted to welcome him on board to present the new shows we'll be launching this summer. Grant will be a strong addition to our line-up of presenters."
Share this page