More Money Than Sense
Radio 4 to pilot More Money Than Sense panel show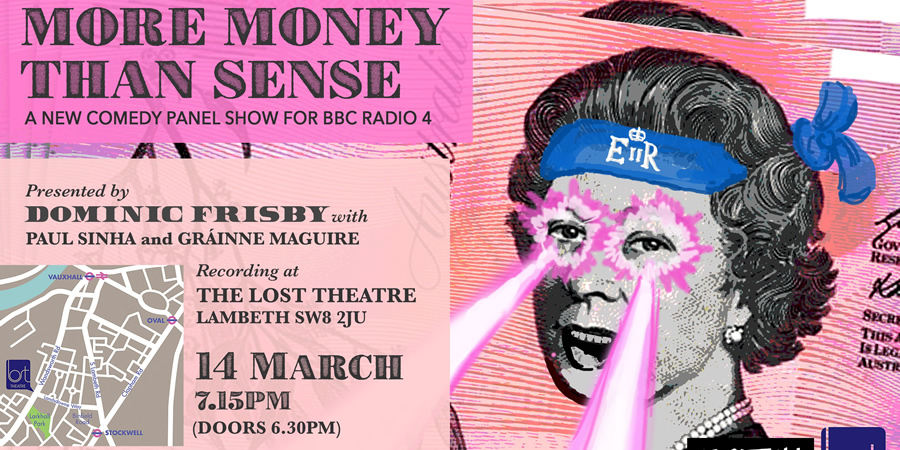 Radio 4 is to pilot More Money Than Sense, a new comedy panel show based around economics.
Labelled the show "the QI of pop economics", the producers explain: "More Money Than Sense (MMTS) is an outrageous new comedy panel show all about that Dosh, Moolah, Benjamin's... MONEY."
The pilot will be hosted by Dominic Frisby, a stand-up comedian who has written several books on the subject of finance and economics.
The format has been developed by Absolutely Productions. The production company explains: "More Money Than Sense explores the outrageous world of pop economics by asking questions no other show with any sense would even touch. How much is illegal sperm? Which PR firm should you hire for your murder trial? How are honey bees traded on the black market? These are just a few of the outlandish questions our panel of comedians and financial journalists will try and tackle with the help of our impeccable host and resident economist, who'll provide the almost unbelievable answers to these ridiculous questions!"
The panel show will see two teams of comedians tackling five rounds of questions, including a round in which they must work out the highest selling export from a series of chosen countries, and another that is themed around the illegal black market.
The pilot episode will be recorded at The Lost Theatre in the Lambeth area of London on Tuesday 14th March at 7:15pm. Guests will include stand-ups Paul Sinha and Grainne Maguire. To apply for free tickets to be in the audience email mmts@absolutely-uk.com
Radio 4 has yet to officially confirm More Money Than Sense.
Share this page