Romesh on Museum Of Curiosity
Romesh Ranganathan joins The Museum Of Curiosity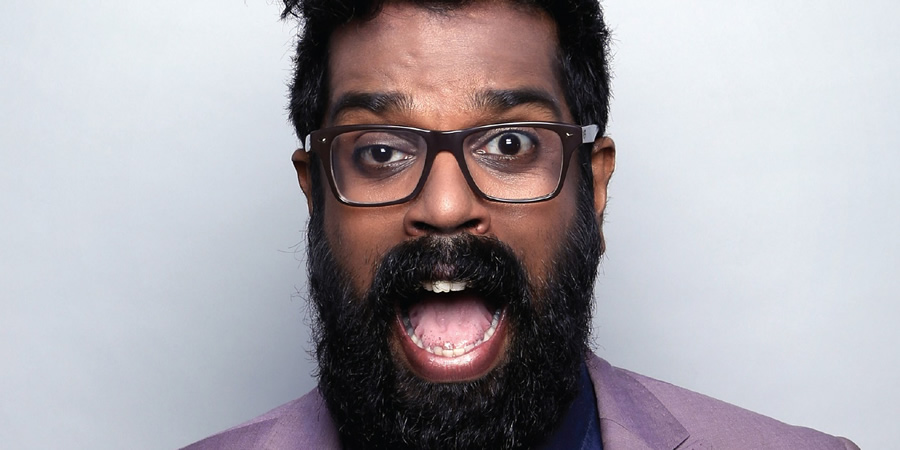 Romesh Ranganathan has been announced as the curator of the new series of BBC Radio 4's award-winning comedy show The Museum Of Curiosity.
The comedian will join the show's host, the 'Professor of Ignorance' John Lloyd, for the 11th series of the show when it returns later this year.
The Museum Of Curiosity, which was launched in 2007 sees three panellists each week discussing items that fascinate them. Each series sees Lloyd joined by a different curator, whose job it is to facilitate the discussions.
The BBC points out: "Prior to launching his comedy career, Romesh was as a maths teacher and head of sixth form, making him the perfect companion for the 'Professor'."
Romesh Ranganathan says: "It's a genuine honour to be asked to be curator for The Museum Of Curiosity. I am excited to see how long it takes for them to realise that my booking was an awful mistake."
John Lloyd comments: "I'm absolutely delighted that Romesh will be joining us this series. He's one of the funniest, smartest, nicest people I know and the perfect addition to the long line of distinguished curators it's been my privilege to work with."
Since making his comedy debut in 2010, Ranganathan has become one of most in-demand comedians on the circuit. His current TV work includes two topical pilots for BBC Two, another series of travel show Asian Provocateur, and the panel show Play To The Whistle. His is also writing his autobiography and will star in the Radio 2 sitcom pilot Parental Guidance in March.
The Museum Of Curiosity will return to Radio 4 this summer.
Share this page