Absolutely Series 2 on Radio 4
Absolutely returns to Radio 4
Sketch team Absolutely are to return to Radio 4 for a second series of The Absolutely Radio Show
Series 2 will feature new sketches starring the group's classic characters, including the Stoneybridge gang
The four-part series will be recorded in Glasgow in February and March, for broadcast on Radio 4 in June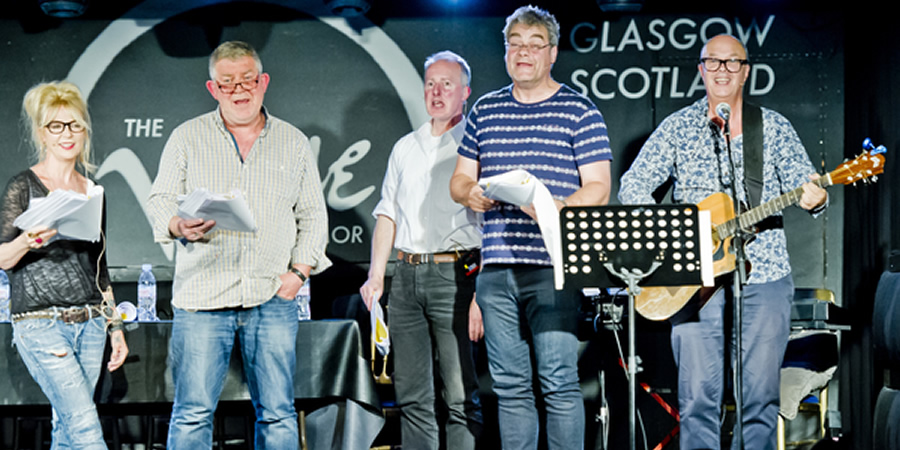 It's been confirmed that classic sketch group Absolutely are due to return to Radio 4 for a second series of The Absolutely Radio Show.
The group, which starred in the hit 1990s Channel 4 sketch show Absolutely, reformed in 2013 for a special episode of Radio 4's Sketchorama. Fans immediately called for them to return again. On the back of the positive listener response, and picking up Best Scripted Comedy at the BBC Audio Drama Awards, BBC Radio 4 then commissioned their own brand new sketch series for the channel.
Now, following the success of their 2015 series, Pete Baikie, Morwenna Banks, Moray Hunter, Gordon Kennedy and John Sparkes are set to return to record four more episodes. However, Jack Docherty who starred alongside them in the 1990s TV series, will again be absent. He is currently starring in Scot Squad.
The second series of The Absolutely Radio Show will feature more new sketches featuring well-known characters. Frank Hovis, Little Girl, the Stoneybridge residents and Calum Gilhooley are amongst the creations who will be re-appearing.
The show will be recorded in front of an audience in Scotland from later this month. The Absolutely team say: "It's great to be coming back to Glasgow, where it all didn't begin and where, by an amazing coincidence, it all might very well not end."
Gus Beattie, who is producing the show for Absolutely Productions and Gusman Productions, says: "The Absolutely team and their amazing sketch creations are simply a joy to work with, and I can't wait for the Oran Mor recordings for the new series which are always incredible nights."
Tickets are now available for the live recordings being held over two nights at the Oran Mor venue in Glasgow on Wednesday 22nd February and Wednesday 22nd March. Fans can request free tickets (max 6 per person) by stating which recording night they'd prefer in an email to tickets@gusman.co.uk
Series 2 of The Absolutely Radio Show is expected to be broadcast on BBC Radio 4 from Sunday 25th June, in the 7.15pm slot.
Share this page