Foiled on BBC Radio Wales
Comic play Foiled to become BBC Radio Wales sitcom series
BBC Radio Wales is making Foiled, a sitcom series set in a hairdressing salon
The show is based on the hit Edinburgh Fringe play of the same name, created by theatre group Duckspeak
Four episodes are being written, and the show will be recorded in a real salon in South Wales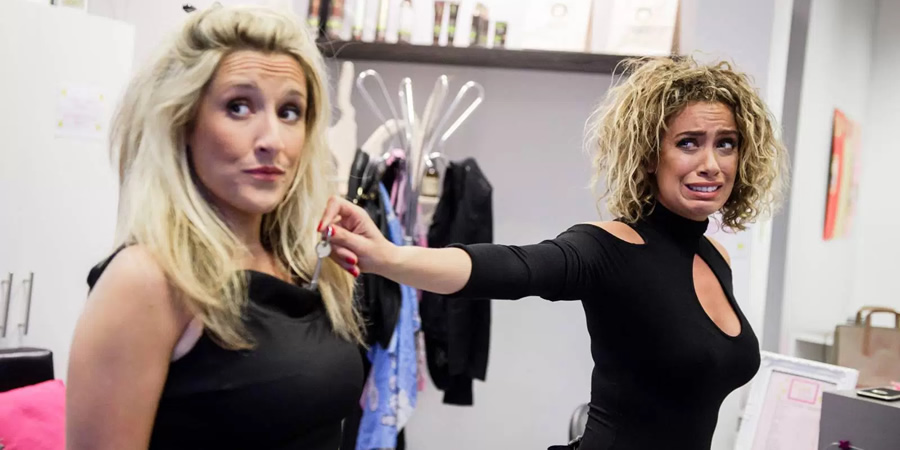 Foiled, a comedy play set in a hairdressing salon, is to be turned into a sitcom series for BBC Radio Wales.
Written by Beth Granville and David Charles from theatre company Duckspeak, Foiled follows the adventures of the staff and customers at Bleach For The Stars. The financially struggling salon is run by easily distracted manageress Sabrina, resulting in the young and enthusiastic but under-employed assistant stylist Tanisha doing most of the work. Tanisha has to regularly get her boss out of sticky situations and smooth things over with customers.
Foiled came to prominence at the 2016 Edinburgh Fringe Festival, where it was staged in a working hair salon. The show was widely talked about and received good reviews, including a five star rating from The Stage and a four star review from Scotsman critic Kate Copstick.
The new four-part radio series will also be recorded in front of an audience in a real salon, this time Sophisticut in the town of Tonypandy in South Wales.
The first episode will be an adaptation of the Edinburgh Fringe script, in which bald out-of-work actor Richie arrives for a career-saving hair-do but soon becomes embroiled in the salon's attempts to enter the prestigious Clipadvisor Salon Of The Year awards. The three other half-hour episodes will comprise of brand new material.
The show is being overseen by producer Dave Cribb from The Rubber Chicken, the production company that also makes topical comedy show The Leak and the Gein's Family Giftshop radio series for BBC Radio Wales.
Beth Granville will play Sabrina, with Stephanie Siadatan reprising her role as Tanisha. Casting for the other parts have yet to be announced.
Speaking to BCG, Duckspeak say: "We are delighted to be able to bring Foiled to a wider audience and, as Foiled is set in South Wales (where Beth is from), we are really excited about being able to do that with Rubber Chicken and BBC Radio Wales."
Dave Cribb comments: "We couldn't be more thrilled to be making Foiled. We love working with Beth and David, they've put so much into this already and it'll be a lot of fun to cut and shape (that's a hairdressing term, right? I genuinely have no idea. I haven't had my hair cut since 2014) this into a radio sitcom."
The series is currently being written, and will be recorded and broadcast later in the year.
See also: August 2016 interview with Duckspeak about Foiled
Share this page