Armstrong and Miller reunite
Armstrong & Miller reunite for Radio 4 special
Alexander Armstrong and Ben Miller are to reunite for a one-off Radio 4 show
The duo will perform their favourite literary works on a special episode of With Great Pleasure
The episode will be recorded in front of an audience in November, for broadcast on Christmas Day 2016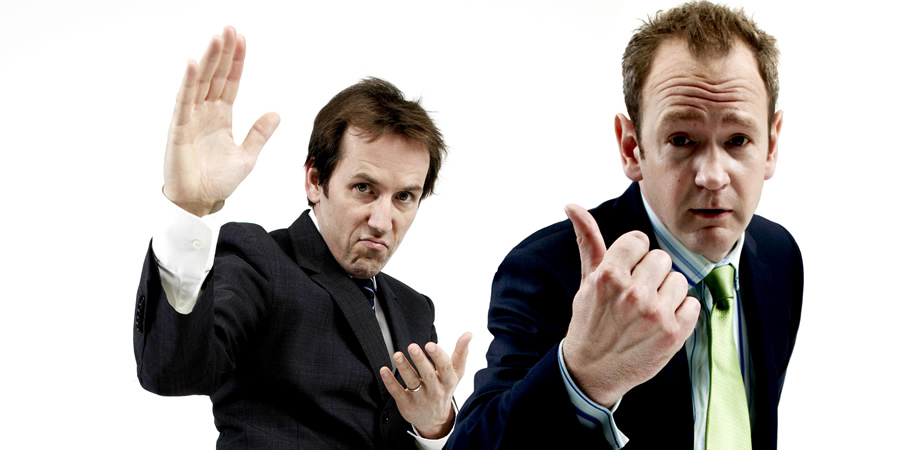 Alexander Armstrong and Ben Miller are to reunite to perform on a special Christmas edition of Radio 4's With Great Pleasure.
The literature show sees guest presenters pick readings from their favourite pieces of poetry and prose. For a special festive edition, which is due to be broadcast on Christmas Day, Armstrong & Miller will be the guests, with the episode recorded in front of a live audience.
The BBC says: "It's been several years since the much loved comedy duo Armstrong & Miller performed together, but they're back for one night only presenting their favourite words by a host of different writers for the With Great Pleasure Christmas show, to be broadcast on Christmas Day on BBC Radio 4 and recorded in front of an audience at the Radio Theatre."
Producers say the performance will see "Ben Miller and Alexander Armstrong talk about the books, poems and much more that have inspired them", adding "Who knows - the RAF pilots may make even make an appearance (like, isn't it though)."
The Armstrong & Miller Show ran on BBC One from 2007 to 2010. Whilst the duo have appeared together several times since, including in an advertising campaign, they've largely worked on separate acting, presenting and writing jobs.
The special is due to be recorded at the BBC Radio Theatre in London on the 21st November. To apply to be in the audience visit BBC Tickets
Share this page